Read in Dutch
As her farewell to Utrecht University approaches, Jeanette van Rees has been receiving more and more requests to look back. As student psychologist and counsellor with 34 years of experience, the question isn't surprising. She has an extraordinary position, she says, where she saw social developments – like the increase in social media use and the corresponding increase in pressure to perform – reflected in her office. However, she says her work, and students' issues, remained the same.
Since starting her job in 1986, the student problems can generally be traced back to the developments that come with this phase of young adulthood students are in: who am I, what do I want, and what can I do. "In this phase, students are breaking free from their parents and the family they grew up in. A lot happens in those years, and that's what makes my work so interesting. Students have to live by themselves, and make their own decisions. That can be hard sometimes." Van Rees thinks students are a great group to work with. "When you encounter problems at that age, they are usually still relatively easy to change. They're not stuck in patterns yet. Students are intelligent, and pick things up quickly."
They don't allow themselves a learning process
But if she has to reflect, there are a number of things that stand out. In the first years of her career, she regularly saw second-generation war victims, who were dealing with the traumatic experiences of their parents and the effects those experiences had on, for instance, raising their children. "Sometimes, students got completely stuck because of that." The questions in those years, and the years that followed, often focused on the question of 'how can I learn something so my studies and life don't suffer from it.' .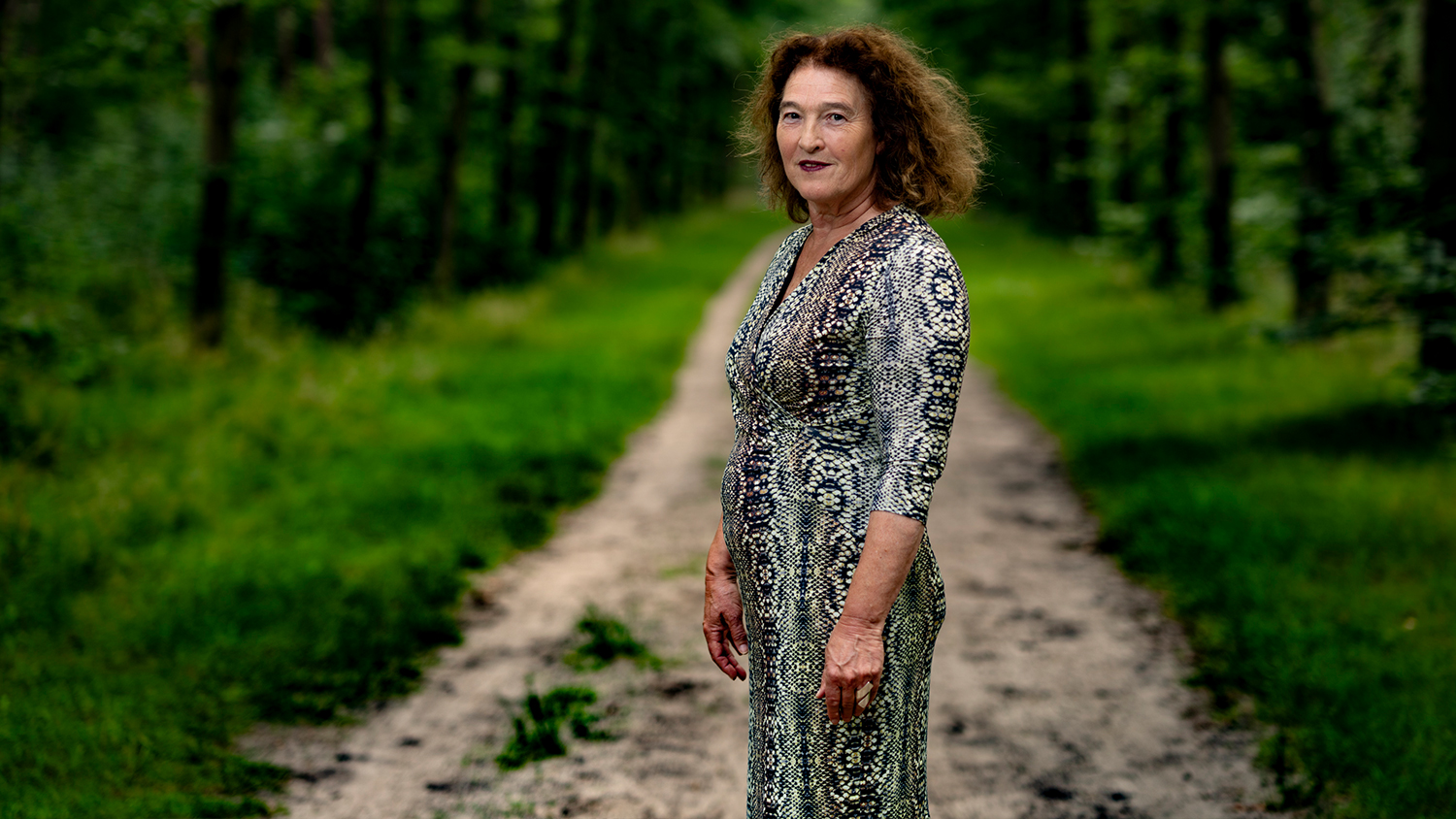 In the most recent years, students generally wondered how they could do 'something' because they feel like they should already have the skills instead of learning them at university. "Since the Bachelor-Master system was established, students seem to think they should already be capable of doing things when they start college, start an internship, write a thesis, do research. They're not allowing themselves a learning process, aren't allowing themselves to make mistakes. Everything has to be done perfectly at once. I see a development in that, of space for learning and making mistakes, to 'tell me what I have to do so I can do it perfectly immediately'." As an example, Van Rees mentions a student getting stuck with his thesis. "This student didn't dare hand in his thesis to his supervisor, out of fear that it wasn't good enough and he'd look stupid."
Students want to make the perfect choice
In the past fifteen years, Van Rees has seen an increase in students experiencing performance anxiety. The training 'Dealing with performance anxiety', developed for this purpose in the '90s, is organised more and more often these days. "Performance anxiety is mentioned as a complaint more often. Life seems to be malleable. The possibilities greater. The pressure on students to make the right choices, is enormous. Students want to make the perfect choices, and there's no room for anything to go wrong. The responsibility, after all, lies with you." Do social media play a role in this? "At the start of my career, students didn't even have a computer at home. That's changed completely, of course," Van Rees says, laughing. "With social media, students don't only compare themselves with other students or former classmates, but with all types of successful people across the world. That helps increase the pressure to perform for yourself as well."
She does think, however, that students are labelled quickly with things like 'burn out' or 'depressed'. She wants to add some nuance to the distressing messages in the media. "A clinical depression is quite different from being a little bit down. And with a burn out, you're mentally and physically completely exhausted. You have to watch out when you use those words without a real diagnosis."
Money problems are often part of the issues students are dealing with
Another thing that's come with the years, are more students who've received an ADHD diagnosis, for example. They've discovered in secondary school that they're dealing with a learning disability. The UU has established numerous programmes for these groups. "The diagnostics have improved immensely. That's a good thing. We've got good programmes, in which students learn how to deal with their disability, and meet other students with ADHD. That recognition is often very enjoyable. That's why there are also programmes about, for instance, autism and other learning disabilities now."
Concerns about finances were not the main topic of her talks with students these past years, Van Rees says. Abolishing study financing, and the introduction of the loan system in September 2017 was not a theme that brought on an excess of mental health struggles. "Money concerns are often a part of the issues students are dealing with. I did not see any parallel with the end of study financing, for example. I personally think it's a shame that it was abolished. Now, after graduating, students have a lot more debt to deal with."
When she thinks back to the students who came to her, there are no specific themes or eras that stand out. Without wanting to go into detail, she says: "I mainly think about individual cases that made an impression on me. Students who'd lost their parents at a young age but found their way, or refugees who came to the Netherlands at a young age and graduated from university. I won't forget those."
We're also doing personal consults online
Students are finding the university's psychologists more and more through the years. "These past few years, we helped 900 students every year. With the Bachelor-Master system, supervision of students has changed. The chain of guidance has become clearer. There's the tutor and study advisor with the study programme, and the student deans, student psychologists, and career services and a central level."
Right before her retirement in September, she faced a whole new phenomenon in March: the corona crisis. "This was a truly unique situation that I can't compare with anything else from my career. As student psychologists we had to make quite a switch – our contact is always face to face, for example. We provided all our programmes online, including things like mindfulness and performance anxiety training sessions. And now, we're also doing personal consults online."
After a period of getting used to the changes, she's now satisfied with the way it works. "At first, I was missing the nuance in conversations we held online, but you get used to that. It's easier to service a large group of students, for instance when they're living with their parents, or are stuck abroad. Some found the online consult so pleasant that we're continuing them even though we're back working at the university. We're doing in-person consults again, too."
I have to let go of the old, just like first-year students
At the start of the corona crisis, it seemed as though student complaints weren't so bad, but as the lockdown continued, more and more students found her with issues stemming from a lack of social contact, sports, and structure. "For students with ADHD, it can be hard to have to sit still in a room all day and not being able to study in the library. There are also some tough situations that happen in student homes, for instance when you have to make agreements about house rules, and only some of the residents abide by them."
Among some near-graduates, there are now questions and nerves about their chances of finding work. "It's too early to draw conclusions about this. Remarkably we found that with the financial crisis [of 2007-2011, ed.], the lack of opportunity also provided some peace of mind. Some students indicated that they thought it was quite relaxing that they didn't have to strive to get that great job or a company car – with the economic crisis, those weren't feasible goals anyway."
After her retirement from the UU, Van Rees will continue a number of other positions, such as her work for the complaints committee for Child Protective Services. She's unsure whether she wants to do anything with her UU experiences. "It's very strange that it's going to end soon, after all those years. I have to break free, detach, and enter a new phase. It's exciting and scary, but we'll see where it takes me." She laughs. "I have to let go of the old, just like first-year students starting their studies." (translation Indra Spronk)