Just start writing: how I got my Bachelor's thesis done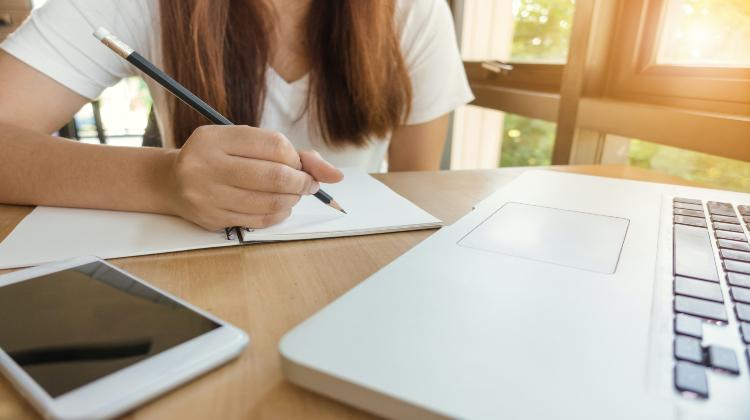 Photo: Pexels
It took me approximately one and a half months out of the two I had available to start writing my thesis. I simply could not do it. I kept postponing it again and again because I felt stuck and anxious. I was very unsure of my topic, and I did not know where to begin. But the trick to increasing your productivity and motivation is to think that any draft is good enough – after all, it is the beginning of something. Even though this method might not work for everyone, it was the best piece of advice I could receive: just start writing.
When I try to structure my writing, I usually get caught up in my own head, which caused me to waste time in the beginning. The usual arrangement of 'research question, introduction, main theme, conclusion' does not work all the time. Sometimes, all you need is an idea, a few good sources, and the first ten sentences. It does not matter where these first sentences will end up. They might even not be included in your essay at all. They will, however, be the beginning of your work.
At first, it seemed impossible to me to even come up with those ten sentences. I was just too anxious to think of all the words I had to complete. I ended up writing my thesis at the peak of my anxiety, two weeks before the deadline. I had to have a draft ready before the final day, and time to modify that draft after my supervisor's feedback. What I did not know was that there was not a specific date for submitting my thesis. My supervisor was very open regarding the submission date and even took the time to give me feedback more than once. The thought of not having a specific date relaxed me, but if I had known it earlier, that would have been an excuse to procrastinate even longer.
I basically forced myself to wake up early to work on my thesis, even when I was stuck. Now, I cannot tell you that anxiety did not help me write it. If it wasn't for it, I would have not made myself get up at 6:00 am every morning. However, it would have been better to avoid such an unhealthy lifestyle. So, now I try to learn from my experience and remember what it felt like to be in such a stressful situation. Now I count to five, take a deep breath and simply write.
Even if procrastination feels like an easy solution to avoid the anxiety an assignment might cause you, in the end, you will still have to do it, only in even less time. The key is figuring out your own approach when it comes to academic responsibilities. Being extremely organised, waking up early, or working hard for hours on end are approaches that do not work for everyone. That's okay, as long as you remain physically and mentally healthy. Be messy and creative. Your Bachelor's thesis is your first "official" academic work, so enjoy it and be proud of it.
Advertisement