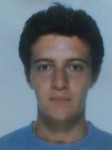 24/02/2020
Imagine this scene.
You take a deep breath, relax your neck. You just finished the last assignment and the exam period is over. You get up, exit the building, start riding your bike and finally, after an entire block, you have the feeling that the air on your face is purer and a weight has been lifted off your shoulders.
What are you planning to do now? Celebrate, deservedly. And until the beginning of the new courses? Chill and have fun, even more deservedly.
This scene repeats itself four times per year for every student at Utrecht University. We spend our blocks balancing study and free time, deadlines and hobbies, duties and social life. Usually, the last thing we would integrate into this routine is some personal time to think about our future. Each time a study path is about to end, a difficult decision is around the corner, and the way to deal with this situation can hide some challenges. A lack of time or information can lead to confusion, anxiety and unpleasant experiences. But the same is true for the contrary. Living with constant anxiety about the years that await could be unreasonable and extremely counterproductive. I experienced this myself, and the consequent stress almost cost me two entire courses.
"The best way to care about your future is to relax about it and to do the possible in the present to increase the chances that things go as desired" (From the Guardian)
Coming back to our initial situation, for students to care of their future consciously, they need at least a basic orientation that makes them understand their opportunities. The University fits into this scenario by offering different possibilities for orientation. Some of these, such as Career Days and Nights, offer students the opportunity to engage in with alumni and job market insiders. Others, from the different forms of student support like student advisors and the psychologist to the many external cultural and social activities, allow people to get in contact with each other and share experiences in various contexts. Finally, for who needs a more general overview, undergraduate and graduate programs show their educational offer in the many open days.
Those are all interesting and well-organised occasions to start figuring out "life after your program", and they are also successful in terms of attendance. However, the problem remains the same. If I don't want to participate because I am busy with studying, working, catching up with my hobbies or enjoying my free time I just don't sign up.
When I started writing this article, I was thinking that a solution to this problem could be to make those initiatives more "appealing", by both showing their importance and by making them more informal and entertaining. Then I looked more in-depth at the Career Days, of which I had only heard about, and I found out that this is already the case.
Some fellow students argue that a solution could be to reduce the amount of weekly work in our programs. Personally, I think that by doing this students would not only lose some crucial insights, exercises and knowledge from their courses but also, (since we are humans after all) they would fill the new free time with things they like to do more than look for masters, PhDs and LinkedIn notifications.
In my opinion, if they want to contribute more to solve the problem of our initial situation, those university proposals should be more integrated with the individual study programs, with activities and speakers tailored to the courses and more demanding attendance requirements. In this way, they can encourage students to dedicate more time and energy to get a clearer picture of what awaits them. Moreover, their free time, serenity and general wellbeing would also profit from it.
A good example of initiative of this kind has been the last "step-back week" of my course, PPE. After seven weeks of classes and one week of exams, our program normally includes a mandatory week of projects mostly related to the recently completed courses. The outcome is usually an internal event to present the outcomes of the projects which students worked on. But last time it was different. Our teachers and staff organized "The Future Festival", which consisted in half a week of orientation workshops (about masters, PhDs and internships) and meetings with firms and institutions (the most popular being Pax, Rabobank and the Swiss Embassy in The Hague).
For once students were not busy with organization and research but were "guests" participating in activities both connected to the educational path and the PPE disciplines (Philosophy, Politics, Economics and History). Independent from the overall participation, the festival was a success. During the final feedback, we commented how it gave us useful insights, ideas and inspiration, without being stressful, and allowed us to leave for our deserved vacations, called "reflection week" not without reason.