Mask Envy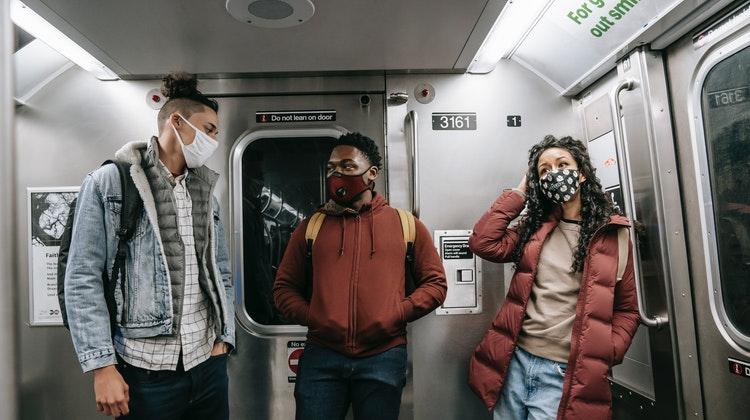 Photo: Pexels
Walking into town I can see a group of teenage girls dressed in fluorescent patterns - flowers, tie dye, striped trousers- The 80's is back- I think to myself. Fashion trends come and go, something vintage is in one year and out the next. It's almost impossible to tell what's coming next.
But there was one thing that noone ever expected to make such a statement in the fashion world until 2020 knocked on our door - Masks.
Going back in time to those first innocent days of the pandemic in March 2020, I was working in a supermarket. Tension was high and as I was sitting there scanning groceries and repeating the same small talk "It's terrible, a month hopefully it'll be all over" I felt a feeling I had never felt before. It was like something I knew but different.
Was I nervous working in a shop surrounded by people? No, it wasn't that. Was it that I was afraid what would happen over the next few months? Hmm no, not that either. As I sat there in my government issued blue surgical mask gazing at the shoppers almost running to stay away from eachother I realised what it was: mask envy!!!
Watching the shoppers walk through the door with beautiful, patterned masks stirred jealously inside me. It was as if I had turned up at a party wearing my pyjamas while everyone else had ballgowns. From then on, I realised that I had to add this to my list of ever-changing fashion trends to watch. I found myself spending hours scrolling through online mask shops oohing and ahhing at the designs available. Sure enough when the thin envelope containing the gorgeous patterns fell through my letter box I ran to try them on - Mask haul! - I exclaimed as I showed off my new purchases.
Aside from the shapes and colours masks weren't always fun and games - as a glasses wearer I have a love hate relationship with my masks. Often the choice is between foggy sight or going glasses free and trying not to bump into anyone. I've tried it all - tissue on your nose, soap on the glasses, wearing them over the mask like a judgemental librarian but to no success! A word of warning to fellow glasses wearers although we have all heard of the 'magical' non fog masks - don't trust the claims on the websites, this is coming from someone who has spent a small fortune on them!
So now, nearly 2 years on, I have an ever-growing selection of masks. Most of which were made by my nanny who so far has covered every season with a colour coordinated mask from Christmas to valentine's day to Halloween themed.
My daily mirror dialogues have now taken to adding - Oh which mask will go with this outfit? Are these sparkles too much? Is wearing a love heart mask on a first date giving the wrong message?
We have all had to adapt to many things that we don't enjoy over this time but one thing that brings a big smile to my face (although you can't see it) is hearing the new elite compliment -  "Wow I love your mask!"
Unfortunately, with the rise of the Omicron variant it seems that the Dutch government could soon be putting an end to our fashion forward ways with their recommendation to wear the FFP2 mask. At the moment they are advising them over cloth masks but as Germany has made them mandatory on public transport it could become that way in The Netherlands soon. If this happens, I will be sad to leave behind my fashionable masks swapping them for plain black or white.
My other concern would be the financial effect, especially for students, as FFP2 masks are more expensive than cloth masks. Hopefully the Dutch government will recognise this and provide subsidy. Overall if it helps the pandemic run its course quicker by keeping us safer of course I understand.  Besides, the faster we get rid of masks altogether we can claim a fashion trend back – Lipstick!
Advertisement