Places & Spaces in Utrecht - 2nd Edition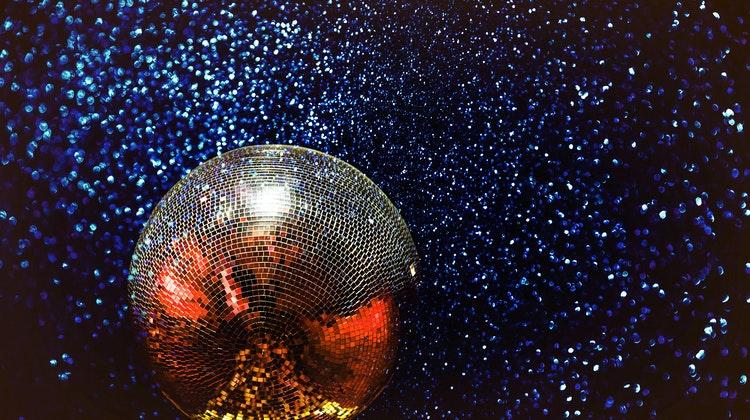 Photo: Pexels
Living in a city is hard sometimes: have you ever got the feeling that something is always happening somewhere, but you don't know where or how or when? Lucky you, then, that I round up the best events happening in Utrecht, bi-monthly. And who would have thought, here's the second edition! Some of these events are free, while others can be free, and some cost a little. Bring friends, go by yourself, spend a couple of hours or more, steal a kiss, share a memory, have a drink and explore. 
This Week: 
March 27: MOVE Cultural Sunday: Dance & Rap Battle @Tivoli Vredenburg
Stick with me on this one. As part of its Cultural Sundays, Tivolivredenburg has organised a celebration of Utrecht street culture, highlighting the prominence and importance of the city's hip-hop scene. In this battle, sixteen dancers and eight rappers compete in three categories for honour and prize money. As well as the battles, the first edition of 'Cypher Survivor: Bar-On-Bar Challenge' is taking place. Rappers take it in turns rapping one sentence, and try not to choke. This sounds like a super unique event, and I am sure the atmosphere is going to be incredible (tickets are free, too).
This Month: 
March 28 - April 3: Kaboom Animation Festival, Utrecht
In Utrecht, Amsterdam and online, Kaboom is hosting a super cool (delightfully niche) arrangement of events and screenings involving the animated film world! The theme of this year's festival is Myths & Fairytales, with Kaboom encouraging attendees to channel their Beauty or the Beast, their Snow White or the Evil Queen. Highlights of the agenda, in my opinion, include screenings of industry-buzzed films like Flee and Belle (which I myself am attending), as well as VR exhibitions, installations and animation workshops. 
 
April 2: Kiss All Hipsters Club Night @ Tivoli Vredenburg
I'm a sucker for club nights where the main activity is scream-singing, rather than dancing, and Kiss All Hipsters is exactly that. The organisers behind this party travel the country creating little hotspots for you to sing all those indie tunes you secretly love. Think: 1975, Arctic Monkeys, The Kooks (and hopefully some Mitski if they accept my requests). Tickets are six euro, and well worth it for an 'exciting journey through the night on a colourful mix of indie, pop, hip-hop & electronica'. I'll see you there, hipsters (I hate this word).  
March 31: Stukafest Battle of the Bands @ Cafe Hofman, Utrecht
Stukafest, as mentioned in Places & Spaces Ed.1, is a festival in Utrecht hosting local bands in cool, student houses. In the run-up to the festival, which is on May 19, the group is hosting a battle of the bands for three bands wishing to play at the festival: Banter Picnic, HALLOWEEN and FLOW. The winner gets a spot on the line-up. A super cool concept in a super cool café, no tickets needed and doors open at 9:00 pm for a 9:30 pm start. More information can be found on Stukafest Utrecht's Facebook page. 
Later On:
April 21: Drink & Draw @ De Nijverheid, Utrecht
Set in the coolest boho-industrial bar, artist group 'The Industry' hosts their monthly drink & draw. This edition: nude drawing. The event is two hours of life drawing, drinking and live music from artist Vermue and other special guests. The bar itself also has its own exhibition spaces for you to explore. In an atmosphere of openness, enjoy yourself from 7:30 pm onwards for just under eleven euro. 
 
July 30: Orbit Festival, Utrecht 
Hosted by art, music collective WAS, Orbit Festival is an intimate, impressive festival with a varied line-up of eclectic music artists like Carista, Jasss, Carlos Valdes, Ross From Friends and Mall Grab. Most impressive though is the unique venue, an old, ruined fort (Fort Vechten) that has now been reclaimed by nature, making for a secret hideaway from the noise of Utrecht. This is the festival's first year, so it's sure to be a good one. 
Whenever: 
WWOOFing, Netherlands
My friends and I have just secured our place at a home-run, organic flower farm in May, amongst the beautiful countryside of the Netherlands. WWOOF is an organisation that partners budding travellers with Dutch organic farms, in turn creating opportunities for young people to spend time working on a farm, in nature, with free accommodation and often free catering. It's an opportunity to make friends, learn about sustainability or gardening, and see parts of our country you haven't seen before. Placements can range from a weekend to a month, and you can go with a group of your friends, so try and find a farm for this summer! 
 
De Zware Jongens Restaurant and Vintage Fair, Utrecht
This restaurant is, arguably, the prettiest I've been to in Utrecht. Set in an old, stately building, the space has been industrialised through steel beams, stained glass windows, neon lights and a revolving door of projected audio-visual media. As a bonus, it's also an all-vegetarian spot! Even more exciting, from Thursday to Sunday, the spot hosts a range of events. Thursdays involve open-mic jam sessions, while Fridays and Saturdays are for discos, and Sundays are for vintage markets complete with record-spinning DJs. Check this place out, it's one of my favourites. 
Advertisement