Places & Spaces in Utrecht - 3rd edition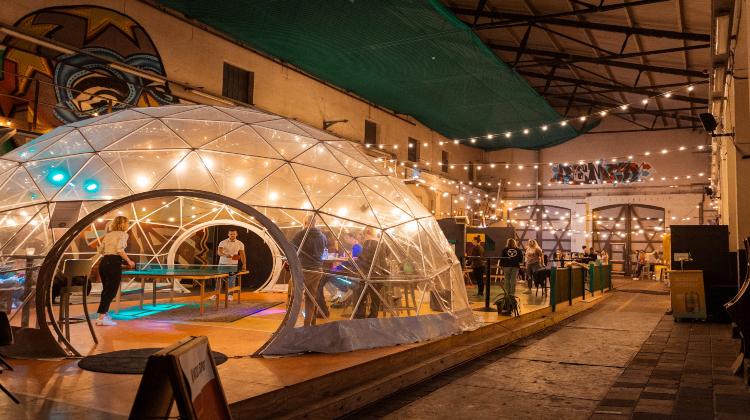 Ping Pong Club. Photo: Ping Pong Club's website.
That burst of summer sure felt hopeful, but the rain has descended once again (thank you, Dutch weather). Thankfully, there are still many events happening, cool cafes serving and places bustling in Utrecht. Here's a round-up of the best of them. Some are free, some can be free and some cost only a little. Little spots of sunshine all over the city for you to enjoy, so bring friends, go by yourself, spend a couple of hours or more, steal a kiss, share a memory, have a drink, and explore. 
This Week: 
Every Friday: Tivoli's Lunch Time Break Concerts @ Tivolivredenburg 
Tivoli, always my favourite venue in Utrecht, has begun a series of free concerts every Friday at lunchtime, aptly titled 'Lunch Time Break Concerts'. Each week, there is a classical or jazz performer to choose from, and I am always enthralled by the performers. Last Friday, I saw the contemporary jazz artist FENNE and immediately followed her on every social media platform, with half of her songs already being added to my playlist. It was truly a personal, intimate concert and I will be attending every week I can. Tickets go 'on sale' at 10:00 am on the day of the concert, so get them while you can!
April 7: Central Late - The Plantenrave x The Botanical Revolution @ Centraal Museum
Central Late is the evening concept of Utrecht's Centraal Museum, only occurring once every few months. Allowing guests to wander the halls after hours, as they please, the evening encourages you to lose yourself in music, performances, lectures, workshops and other cultural happenings. The event runs from 5-9, and involves an after-party, too! Tickets currently cost 6.50 euros but may go up (they are free if you have a museum card like me). 
This Month: 
April 15 onwards: House Hunger Exhibition & Events @ RAUM, Utrecht
On the outskirts of Utrecht city is RAUM, an outside exhibition and events venue, aiming to pull together neighbouring communities and provide fun for all. Every couple of months, the space transforms to house a new initiative (I went to Winter RAUM with my housemates, an evening that involved lots of beer and a salsa dancing lesson), and their upcoming exhibition focuses on the housing crisis in Utrecht. The 15th of April is the exhibit's opening, a night (free of charge) full of spoken-word performances, pancakes and music by Utrecht-based Stranded FM. The rest of the programme involves workshops, free community dinner parties and lectures. 

Later On:
May 12-21 : SPRING Performing Arts Festival 
Held twice a year, the SPRING festival is one of the biggest cultural festivals held in Utrecht. Centred around the performing arts, SPRING describes itself as 'a plea for art that is concerned with the state of the world, that derives its urgency from taking a stand, that is not afraid of experimenting and tries to find new forms to provide adequate responses to new problems'. Although the official line-up is yet to be announced, I attended performances from Autumn's edition and they were eclectic and inspiring. Right now, the festival is looking for volunteers to help in all areas including media production, so get in touch if that's your thing (sorry to the housemates who I have forced to sign-up with me).
6 May: Drag Night Utrecht @ De Helling
Drag nights are few and far between in Utrecht and I find myself travelling to Amsterdam to see them, often. However, on the 6th of May, De Helling is kicking off with its premiere drag night, full of talented kings and queens from all over the country, ready to show the Utrecht audience a good time. The show consists of several blocks with performances full of talent, lightness and drama. The DJs, themselves part of the LGBTQIA+ community, are said to be going to make the roof fly off with disco, new wave and pop. Tickets are 17 euros, well worth it for a night like this, get them now or sashay away, I guess. 
Whenever: 
Ping Pong Club, Utrecht
Who doesn't like a good ol' game of ping pong? No seriously, try and name one person. As such, a visit to the Ping Pong Club in Utrecht is always a good idea. Held in an old industrial building, the bar is bursting with character, board games, good food, and cheap(ish) drinks. The ping pong tables are located behind the bar in glass igloos and the bar itself holds regular events ranging from pub quizzes to tournaments to club nights (sing-song at ping pong, if you will). Make sure to book in advance as this is a very popular place. 
VR Club, Utrecht
This exciting activity has just opened up and my friends have already been dragged with me to visit (they will appreciate it when we have to leave at the end of our Erasmus). From at least 12.50 euros per person, the club offers the chance to 'experience virtually anything' through their arcade's worth of virtual reality mini-games and VR laser tag. Perfect for our current rainy days, book for yourself and your friends now!