Post-pandemic dualism: for non-EEA students, the pandemic is far from over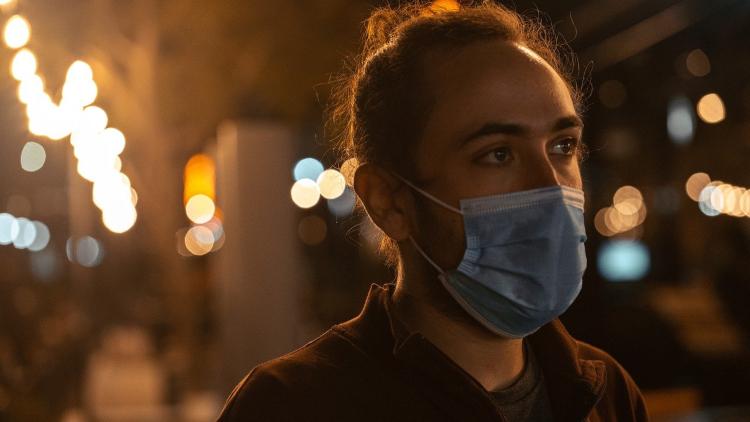 It has been a year and four months that our status quo has been unequivocally affected by the Covid-19 pandemic. In academia, there has been no doubt of the effects that online education and stressors have had on both students and professors. The new methods to accommodate the obstacles this pandemic has brought about are having an undeniable impact on the quality of education and the students' future.
Now that the results of the measures to contain the virus have permitted different sectors to gradually reopen, students across the country have begun living their lives at a pace reminiscent of 2019. With reported cases dropping to as low as five hundred in late June, many have the perception that the pandemic is coming to an end and we are approaching the light at the end of the tunnel. It seems, however, that we are taking the improvement in the Netherlands, although significant, as an indicator to the overall improvement of the Covid-19 pandemic globally. Without going very far, we see nations such as the United Kingdom and Russia with daily cases up in the tens of thousands, and if you take a step further back, the grave realities being faced by countries outside the geographical as well as sociopolitical demarcations of Europe become evident. 
In countries like Brazil and Colombia, we see cases have risen to such levels where over 30,000 daily cases have been counted. Deaths have been recorded at astonishing levels: Brazil has surpassed a thousand deaths in a single day. For students from these parts of the world living in the Netherlands, this can be a constant source of stress. There is a contradiction in their lives, as many institutions in the Netherlands behave as if Covid-19 were a matter of the past.
Students outside the EEA have preoccupations that are still very much linked to the pandemic and its adversities in their home countries, whilst they live in an increasingly post-pandemic Netherlands. 
Being incapable of travelling home and seeing family, finding oneself in need for mental health support due to pandemic stressors and events, financial instability and its complications; these are but a few examples of how the pandemic is by far not over and its ramifications can still be felt, by some more than others.
Living in such a state of limbo, where the relief of the pandemic is beginning to be felt where you live but not where you are from, can have detrimental effects on students living abroad. It is pertinent for institutions to develop response systems of leniency and support to students coming from outside the EEA. We see and celebrate our world returning to its usual pace, but we need systems in place to help students navigate through this undeniably paradigm-shifting reality.
Advertisement