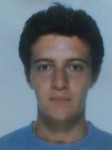 06/11/2019
In the rare situations in which happens that I meet new students from Utrecht University it is always a similar story. We introduce starting with names and nationalities, and then we arrive at a point in which we are both curious to know what the other studies. For more than one year I've been repeating the tongue twister so that by now I know it by heart.
"PhilosophyPoliticsandEconomics"
-Sorry, what?
Yes, PPE, plus History of course.
Four subjects, four different ways of seeing the world, an interdisciplinary approach, and a special focus on current events and phenomena.
In this sense, PPE is a unique course. Utrecht University started the program last year, with a first generation of around 70 students, the so-called "pioneers". This year, almost 60 rookies joined the community, which immediately started to bound up with the pioneers and to adapt to the PPE life.
The experience of living in our community is for sure not standard. An example is the location all the curricular and most of the extracurricular activities take place. The Descartes Hall, a proper PPE exclusive building inside the international campus. Plus, every year eight people get the chance to live in the units next to the building, becoming neighbours of students from different courses. These locations place us in the heart of the campus where we are inevitably in touch with many students from University College Utrecht and from Economics.
Despite of that, the way the so-called "PPEople" relate to the rest of the university is quite singular. In fact, while we spend most our time in the international campus, we are not part of UCSA, the student association of University College reserved mostly to UCU students. This cuts us out of many of the common activities which take places in the campus and puts a first difficulty in getting in touch with students external to PPE.
Moreover, being a small community, since the very beginning of the first year we have been getting in touch between us, people not only enthusiastic of spending free time together but also sharing interests for what we do and passions for what we study. Both last year thanks to the different committees formed and this year with the foundation of our study association 'Metis' we organized many different activities in our free time, such as debate nights, speaker nights, movie nights, not to count the infinite parties and karaoke nights. We also participated into a football tournament with a 'PPE team', reaching the finals. Finally, thanks to the help of our teachers, the second years spent the project week after these last exams in Berlin, where we had the opportunity to visit the city, attend interesting historical guided tours and to enjoy the time together.    
We ended up knowing well almost everyone in our course, and we are starting now to integrate newcomers, while we see the same process happening to them as well. Useless to say, smaller groups have been creating between the PPEople, but these never prevent us from mixing and staying together with almost everyone in both university-related and external activities.
The first result is a very strong community. A perfect example is the fact that, while for the entire university the relationship between Dutch and international students is an issue, for PPEople is not.
However, an unintended consequence is the creation of a very closed community. Each one of us has not many friends in Utrecht outside PPE because we first formed our groups of friends within the PPEople. I personally found the few friends I have from outside in other environments, such as sport, work and shared apartments. Nevertheless, this year I needed to change house and I arranged to live with two friends from PPE. Most of the students from my course could tell different examples close to the ones I've just written.
Studying in PPE means living in a bubble. This set of certainties, organization and interests perhaps closes us too much in the Descartes Hall and prevents us to join other university activities and to meet different people. This is also since our course and community are still under construction, and maybe not ready yet to face what stands outside. But is never too early to start.
That is why our multi-perspective approach to studying and to the world should be the spark for our participation in university life.