A long-delayed arrival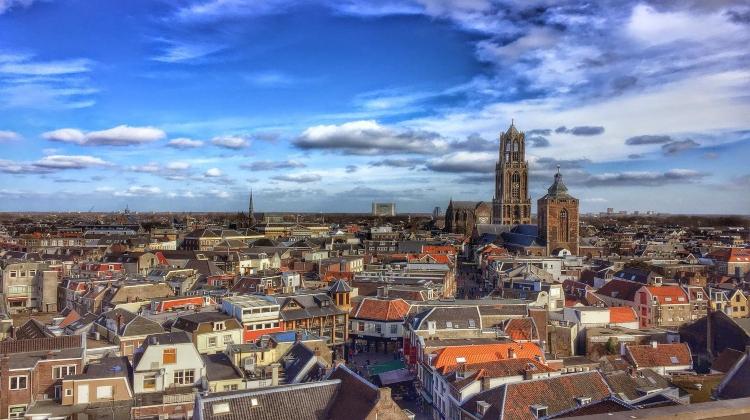 Utrecht awaits our campus columnist, Chandni. Photo: Pixabay
I am finally coming to the Netherlands! This is my third attempt to travel to Utrecht in the past two years. Now I have a new passport, the right visa, and plane tickets to Paris. While it seems simple, there was so much effort involved in this process. I am also writing my thesis right now, so it was a herculean task trying to fit everything together. I really understood why it is recommended to finish travel arrangements much before you actually start your course. The pandemic left me with no choice this time but I hope other people have it easier! Let me take you through some of what I had to pull off in the past few months.  
Luckily for me, I already had a passport. Albeit one that would expire in November 2022. While it would get me to the Netherlands, I was worried about having to renew it in a foreign country and decided to apply for a fresh one before starting on this journey. This means filling in an online application form and then making an appointment at the embassy a month from submitting the form. In between formulating the structure of my thesis, I had to go to a Passport Office about three hours away from my home and spend another three hours finishing the biometric processes.
My visa took even further travel. The university applies for a long stay visa on my behalf so I only need to upload the required documents on OSIRIS. These documents include everything from proof of financial means to support me during my stay in the Netherlands to a proforma to do a Tuberculosis test upon my arrival. I had quite a bit of trouble finding health insurance, which was a necessary part of my application. Once the Immigration and Naturalisation Service (Dutch acronym: IND) approved my visa application, I had to take my passport to a Dutch Embassy to receive the passport stamp. The nearest Dutch embassy is about 2,500km away from my home. It is a 44-hour journey by train and the timings are such that I have to stay for at least two days in the city to be able to make it in time. I had a few months to get this visa but because I really wanted to have my thesis defence offline, I had to rush this appointment. Thus, I planned an elaborate writing schedule around the commute in a bid to keep my deadlines.  
The visit to the embassy starts with a security check and a thorough inquiry into the purpose of the visa. There was some riff-raff regarding the specifications of my passport size photo but it soon got sorted. My application was through, and my passport would be couriered back home once the stamp is in place! I decided to trust that my visa would come through and move ahead with ticket booking. I only had two and a half months to my intended date of departure and the ticket rates were rising exponentially. I ended up picking out a ticket to Paris because this was the cheapest option. Of course, that also meant getting in touch with the Dutch Embassy to figure out if my visa allowed entry via other European countries.
I also had to find accommodation in Utrecht! This took a better part of a stressful month scouring Facebook, Kamernet, and HousingAnywhere. After considerable back and forth with numerous rentals, sublets, and even Workaway options, I finally lucked out. A friend of a classmate was going to Paris for an internship and was looking to sublet her apartment!
Now that I have signed an agreement and paid the deposit, it suddenly feels real. After almost two years of working and studying from home, I am going to see where I am doing my degree from! I still have a lot of work to do. I need to figure out weather-appropriate things to take along, where to get my residence permit (the International Team e-mailed saying it was no longer at Utrecht because I did not make it for the start of the semester) and a part-time job to sustain myself. Most importantly, I have to finish up my thesis and do good with it! Fingers crossed that I make it to Utrecht this time.
Chandni wrote about her "long-distance relationship" with UU in her winning column in the campus columnist competition. Read it
here
.
Advertisement