Twenty is the year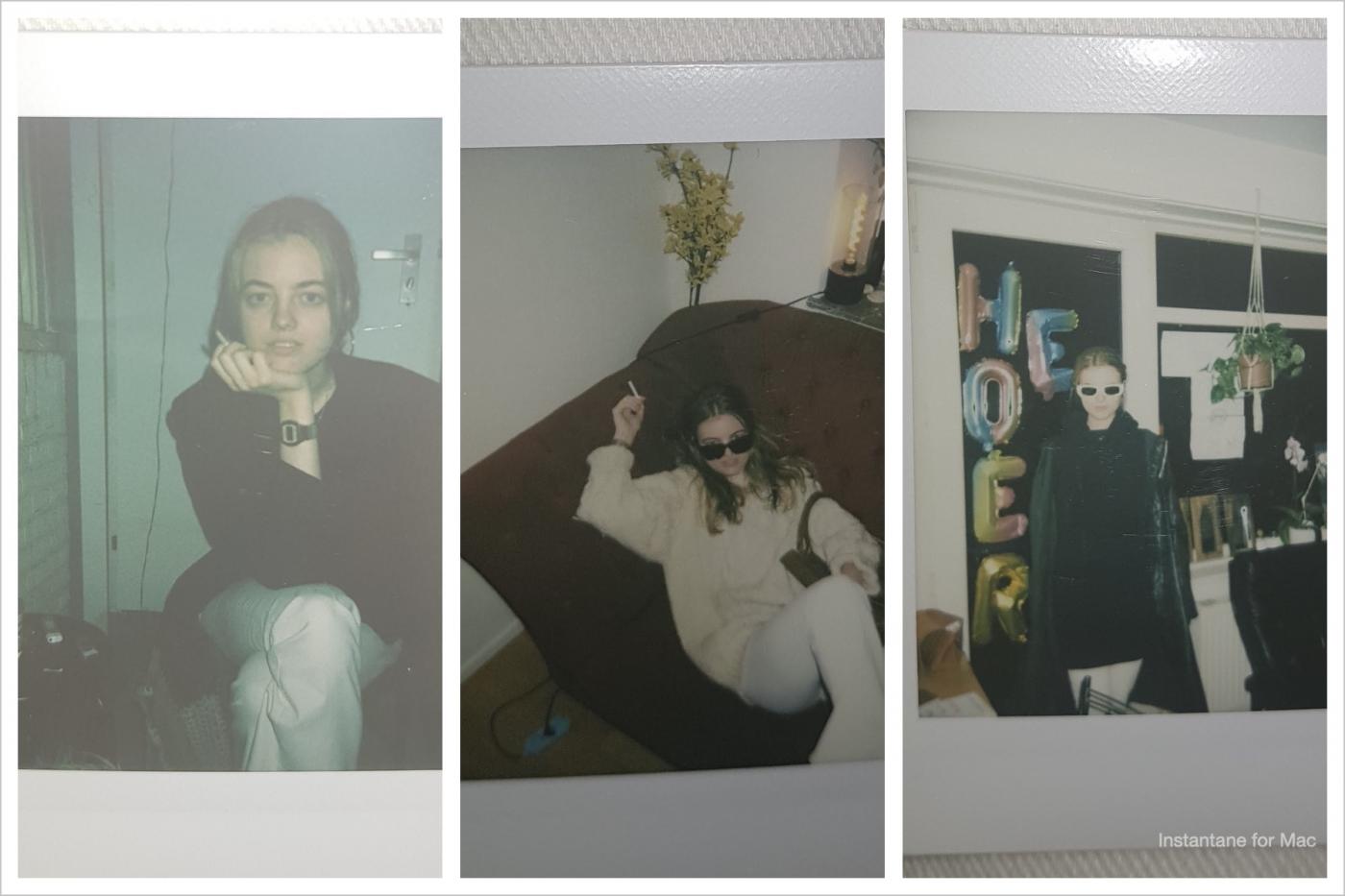 De fotoshoot van de make-over van Sophie gemaakt door haar Amsterdamse vriendin
One of my friends has a theory that twenty is the worst age to be. Once every few months I visit her in Amsterdam, she then cooks for me, and we spend our night sitting on her balcony. Leaning back in folding chairs we stretch out our legs, and the world extends between us and the balcony's ledge on which our feet rest. I stroke a pink sheepskin rug and tell her about my columns. She ashes her cigarette and tells me what she has learnt that month. She is one and a half years older than me, so I listen attentively. The theory accompanying the life lesson is always formulated as exclamation, and only rarely clarified. 'The Netherlands is …', 'Men are …'.

    In early summer we had such a night. I wasn't having the best day nor month, and I was wearing white pants. They were skinny jeans, and whilst the waist was a bit too loose, the flared legs were a bit too long. By way of greeting my friend told me 'honey, you aren't wearing those pants, those pants are wearing you.'

We settled in on her balcony and I told her about my birthday, which was a few weeks earlier. I spent the hour I turned twenty sitting on my best friend's bed, together with one of my other best friends and a girl I like, but don't know well. Our faces were lit by the red-blue-green glow of fairlylights snaking up the wall. The room was warm and smelt like scented candle.

We tried to keep things light, but I cried so much that even the ambient lighting couldn't save the mood. I was depressed, my grandparents were dying, I considered dropping out. I did not want to turn twenty, least of all with a yeast infection raging between my legs. When my friends carefully asked me what was up, I could only tell them that last part whilst gasping for breath. They consoled me, the other girl didn't say much. The next morning, at the exact time I was born twenty years ago, I was in the bathroom peeling my underwear off, which was sticky from the vaginal suppository I inserted the night before. Happy birthday.

'It's because you turned twenty', my friend reacts when I tell her this story. 'It's the age you come to terms with being fundamentally alone, but also when you realise you do not particularly like the world that forms the backdrop to your loneliness, or yourself, for that matter.' I make no objections, it's a balcony theory. Besides, these friend's words have always been gospel to me. I've known her since birth, and on our families' shared ski trips I would always let her take my turn in the line for the gondola, in exchange for respect and stories about third grade. 'When I was twenty, I was the unhappiest I've ever been.' It was June, and I shared her experience, 'how is twenty-one?'. 'Twenty-one is better, twenty-one I quite like'. She gave me courage, told me I only had eleven months left to go. 'Twenty is the year you realise your parents didn't raise you right', 'twenty is the year when you're officially too old to pick up smoking', 'twenty is, inherently, capitalist' 'twenty is …'. It became one of our main topics of conversation, and I promised to write a column about it. Then we talked about my white jeans, which wore me so unhappily.

The problem is, she stated, that white jeans aren't in, but also aren't so out of fashion that they cannot be pulled off. 'You have to wear the pants with confidence, it's your personal challenge, your white pant Everest'. I wore the jeans with a green sweater, and she told me she could see I was depressed the second I walked in. The jeans could be saved, but I needed a thorough make-over. A photoshoot ensued, and when I biked home through the dark that night, I felt like the person I wanted to be for the first time since turning twenty.

This friend, I have always taken her word as truth. But the difference between twenty and twenty-one isn't that large, and on our last ski trip the person who happened to be in the front of the queue would board the gondola first. When she called me to talk about this column, I told her that twenty is my favourite age. I meant it.
Advertisement