Read in Dutch
In his work, young researcher Adriaan van der Loos deals with sustainability in various ways. He is currently doing a PhD at the Copernicus Institute (research institute sustainability) of UU, where he is working on a research project on offshore wind farms in the context of the energy transition in the Netherlands and Norway. For this research, he often collaborates with researchers from abroad. How does Van der Loos combine travelling with the fact that he does research within the theme of sustainability?
Your research focuses essentially on combating further climate change. To what extent does sustainability play a role in your own travel behaviour?
"For work, I almost always travel by train within Europe. I try to take the train just a little more often than usual for most people. For example, I often travel by train to Oslo and Lisbon. The journey to Oslo takes 36 hours with an overnight stay in Copenhagen. It is about 24 hours with a night train to Lisbon. I also travel by train or bus to destinations such as Switzerland, Slovakia and Slovenia. I think I do 99 percent of my work trips by train or bus. I did travel back by plane once or twice from Oslo. Sometimes I still fly privately. I am from Canada, so visiting my family is not possible by train. When I go on holiday in Europe, I always take the train or bus. If this costs me more time or money, then I don't mind that."
Never on a holiday by plane. Don't you miss it?
"Not really. I am not saying that I will never fly to South America or Southeast Asia. However, I would never fly to the other side of the world for a two-week vacation. If I want to make a long trip to another continent then it must be a trip of at least a few months. I always ask myself: Is flying really necessary? Or is there an alternative?"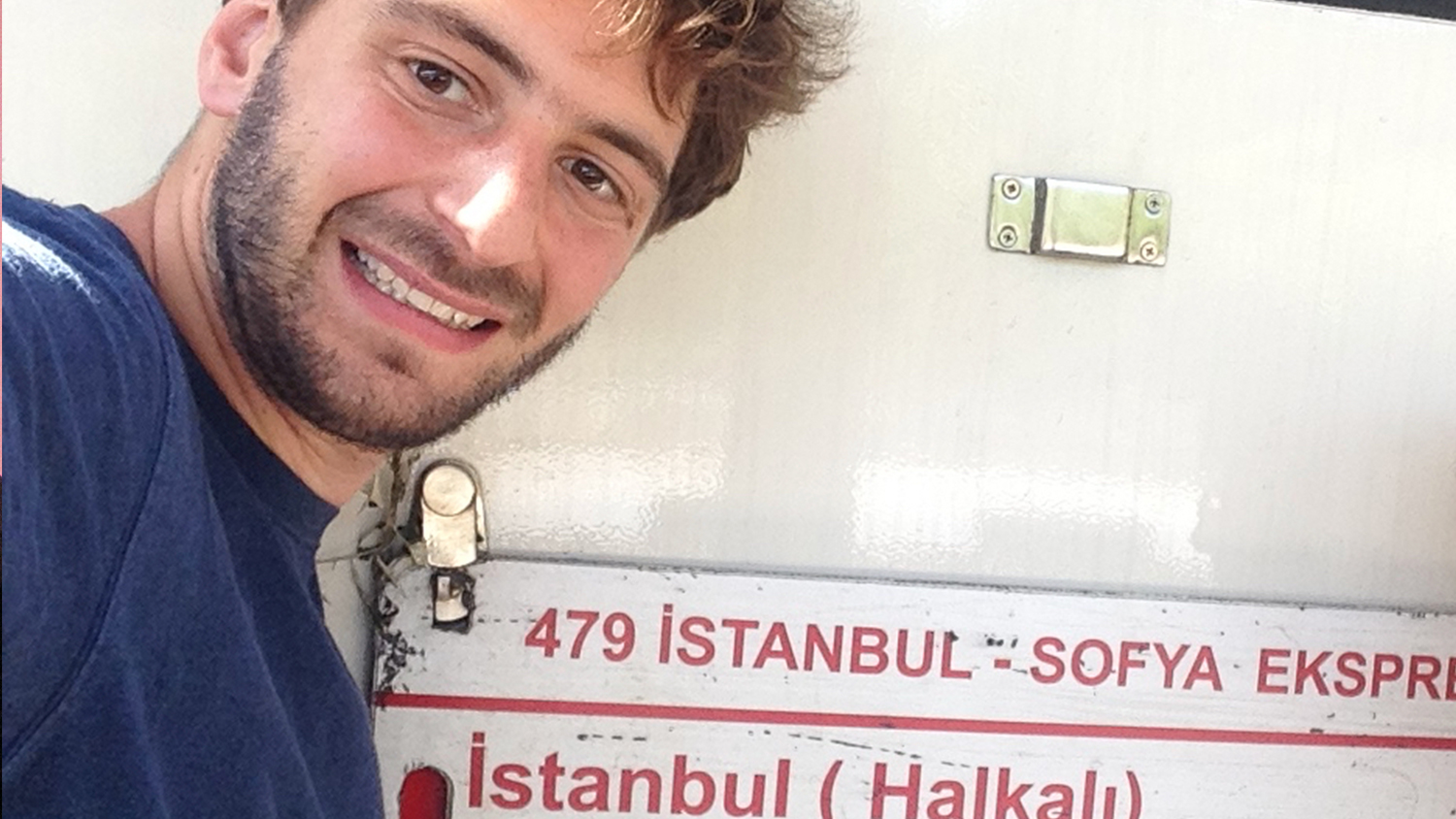 To what extent are you influenced by the attention to the harmful effects of flying in the media?
"I think that about eight years ago I started thinking more consciously about my own flight behaviour. I didn't suddenly stop flying. It was rather a gradual process. Flight shame is a relatively new topic in the media, but climate change is of course not a new phenomenon! Given the amount of CO₂ emissions caused by flying, I thought it was only logical eight years ago to ask myself whether a flight was necessary. However, it appears that today it is still necessary to increase everyone's shame a bit. Even colleagues who work at this sustainability institute sometimes fly to London or to other cities that are very easy to reach by train."
Does it make sense to be on the train for 36 hours if some colleagues just book a plane ticket to London?
"I think it certainly makes sense to set a good example and to show what is possible regarding train travel. If you take a more extreme approach yourself and go on long train journeys as well, then this puts it in perspective for other people to see what they can do themselves. For example, if you show that you can take the train to Oslo or Lisbon, this may make others more willing to trade in their four-hour flight for a six-hour train journey."
What do you think when your friends go on a holiday by plane? Do you look at this differently because they do not work at a sustainability institute?
"Not really. After all, it leads to the similar CO₂ emissions. In fact, the CO2 emissions remain the same. It's not that I think people should never fly again. However, I do mind if people take the plane for no reason, without first considering whether it is necessary. Do you necessarily want to go to a certain city or are there other options? Have you looked at the train and bus connections or have you only searched for a cheap flight ticket on a comparison site? I think it's good to think about this for a moment."
Do you spend more time and / or money when you travel by train for work?
"As an employee, you can claim your travel expenses. UU is willing to pay for your train journey, even if it is more expensive. Whether train travel takes more time? Not always! This is only the case with long journeys. For example, if I go to Switzerland, I travel from Utrecht Central Station to Basel via Germany in seven hours. That takes slightly longer than by plane. However, then you also have to travel to the airport, check in, check out and then travel to the city centre. All in all, the difference in travel time is therefore often not too bad.
"Moreover, I can work on the train - something that I would be less likely to do when on a plane. If I have to travel on Saturdays, I work on the train that day and take a weekday off. I have to work a certain number of hours a week and it is no problem to work flexibly. This is not an official rule at the university, but my supervisor thinks it is fine."
Have you ever decided not to make a long journey, but to use Skype instead?
"Skype or other audio-visual means are often certainly an option. My first step is always to think about whether I should make the journey at all. The conclusion is often that a Skype meeting is better. For example, I often collaborate with the University of Oslo for my research project and I could go to Oslo once a month for this. But I don't do. Skype works great and it is also faster and easier. Furthermore, I only attend the most important conferences. As a result, I now only travel three to four times a year for work. Sometimes personal contact with people is important as well, but this is not always necessary."
UU also wants to reduce travel by plane, among other things by encouraging investment in audio-visual means and train travel. In 2030, UU wants to be CO₂ neutral and have the number of flights reduced by half compared to 2019. As a researcher you have dealt with environmental policy. What do you think of this approach?
"I think this UU policy is a good first step. Perhaps it is too difficult to suddenly forbid employees to take flights within Europe for work. I do understand that everyone has to get used to not taking the plane automatically, but to think about alternatives first. UU offers employees a travel allowance and aids such as the train zone map to easily make a choice. UU now offers a good root (reward for desired behaviour), but we also need a stick (discouraging unwanted behaviour) if we want to achieve our goals as a university.
However, CO₂ emissions from air travel are around 15 percent of the UU footprint. This is a substantial share. 2030 is in ten years already and with this policy we would not be CO₂ neutral by then.
What other measures do you think are necessary?
"We could make justifying the choice for a flight within Europe compulsory for employees who want to claim their trip. There is a lot to be gained here, certainly because many flights are not necessary, or because there are alternative travel options. To reduce the number of flights, UU should only allow air travel within Europe if alternatives are too complicated or cost too much time.
Within the Copernicus Institute, we are considering making such an arrangement. As a sustainable institution, we should go a little further and set an example instead of just following the rules of the university. UU's current climate policy may be a good first step, but we must dare to go further. After all, we are dealing with a climate crisis."
This article was written in collaboration with Green Office Universiteit Utrecht