'I'm 26 and work full-time. What am I still doing in this student house?'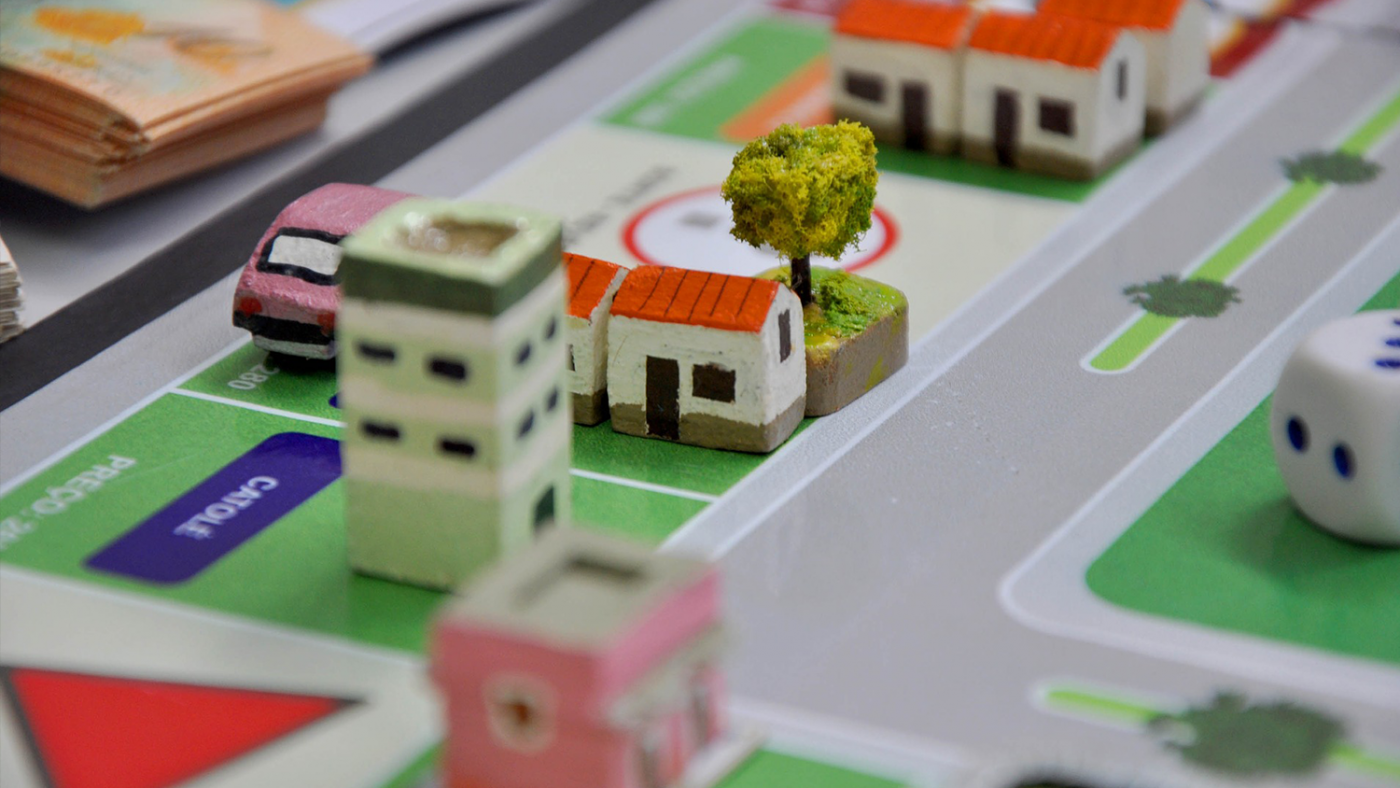 Afbeelding: Pixabay
PhD candidate Susan Vermeer cannot help but admit she's sometimes frustrated by her living situation. "I'm 26 years old and I work full-time. What am I still doing in a student house? Why don't I live in a real house, or at least a bigger apartment?". Despite having finished her Master's in Communication Science at the University of Amsterdam in 2018, and pursuing a PhD in the same area, she still lives in a 22 square-meter studio, for which she pays 700 euros a month.
"My boyfriend is 29 and he also has a good job, but he still shares a place in Utrecht with several roommates" – a situation their parents in Brabant simply can't wrap their heads around. "You can buy a really pretty apartment there on a starter's salary, or even a house with a big garden," Vermeer laments. The couple is currently looking to buy their own place in Utrecht. "It costs at least 1,400 euro to rent a nice apartment there, so buying is a much better investment".
"Some people offer about 50k above the asking price"
They're not the ones calling the shots, however: once the couple finds something they like, it remains to be seen whether they can outbid older people with more money, expats, investors and those looking to rent the place to someone else. "Some of them offer about 50,000 euro above the asking price," Vermeer complains.
"We just can't do that. Young professionals have to either compete with people with a lot more money or look for something at a lower price, which means the place will be considerably smaller. A friend of mine chose to buy a cheaper apartment so that she'd still have enough money to travel. She says one shouldn't work just to be able to pay their mortgage, but right now all I can think about is having more space and a garden. I'm going crazy in this small studio apartment."
Just how big is the housing problem in the Netherlands?
After so many years of hard study, you finally score your diploma and your first yearly contract with an employer. Time to leave that student house and start climbing the housing ladder, right? Wrong. Unfortunately, the market is practically closed for young people: according to the Central Bureau of Statistics (CBS), it's never been so expensive to buy a place to live in the Netherlands, which leaves the middle class behind.
Houses that are still affordable for this portion of the population get dozens, if not hundreds of bids. Once you manifest your interest, planning a viewing can be harder than scoring tickets to a coveted concert. No wonder the number of young professionals buying real estate hit an all-time low last year.
If you prefer to rent, please be warned that the situation will not be easy for you either. The waiting list for a subsidised rental home in the Netherlands is getting longer and longer, so much so that one has to wait about ten years (you read it right) to get one in Utrecht. By the time it's finally your turn, you probably earn too much already to qualify for it. Meanwhile, rentals are getting more and more expensive, with some landlords demanding tenants to earn 4,5 times more than the rental price.
"I've been studying the housing market for 40 years and I've never seen anything like this," says Peter Boelhouwer, Professor of Housing Systems at TU Delft. "We haven't had such shortages since the 1970's. According to the CBS, we would need at least 315,000 more homes to keep up with demand".
So, what are the options?
Well, you can't have it all. "Recent graduates should either go for a smaller place or be willing to share it with others," recommends Boelhouwer. "You can also live a little bit further away from the city centre, or consider living in a different city than the one where you studied."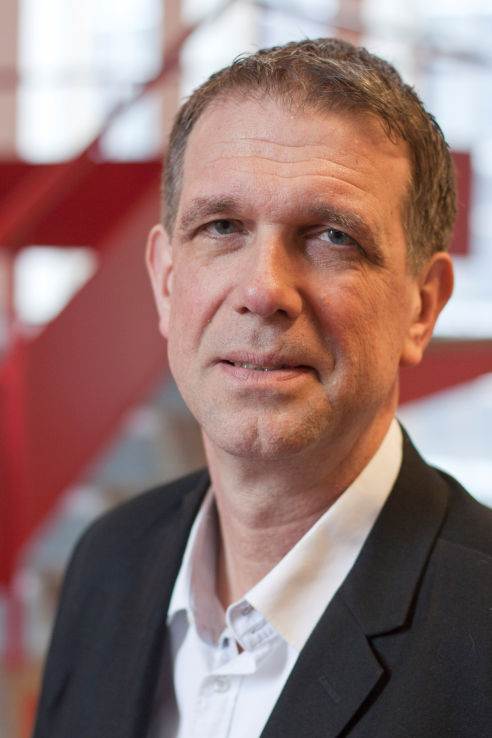 Peter Boelhouwer, Professor of Housing Systems at TU Delft. Photo: Job Jansweijer
If you absolutely can't move away from the big cities, a microhome might just be the solution for you: 30 to 40 square meters for about 800 euros a month, sometimes with a shared laundry room and/or garden. Speaking of sharing, you can also opt for the so-called "friends' contract", in which three or four friends rent a house and each of them gets a bedroom. The latter may, however, resemble a student house way too much. As for the microhome, you may be asking yourself why one would pay so much rent if they can buy a place for this price instead.
"Yes, but in order to buy a house, you have to be sure," stresses the Professor. "You have to live at least 5 years in the same place, otherwise it's just not profitable. Remember there are many costs a buyer has to assume upfront, such as the notary and taking out a mortgage. Do you want to make such a commitment at a young age? Maybe something will change in your life, you might get a job somewhere else or start a relationship with someone who lives in another city."
Can you actually buy a house?
There's an elephant in the (living) room, though: the loan system. Since the Dutch government did away with the basic grant in 2015, students have been borrowing more and more money from DUO (Education Implementation Office in the Dutch Acronym). Dutch students owe 25,000 euros on average when they complete their degree, according to an estimate by ResearchNed.
Many of them fear that banks will refuse to give them a loan once they decide to buy a house. But is this fear reasonable? "It is possible to get a mortgage even though you have student debt", says Marcel Warnaar, senior research assistant at Nibud (National Institute for Budget Information). "You'll just get less money."
Here's how it works: when calculating the maximum mortgage, banks take into account a "fictional" amount that the aspiring houseowner would have to pay to the DUO every month. This amount is based on a percentage of the total student debt (0.75% for the old loan system and 0.45% for the new one).
Say you owe the DUO 25,000 euros: with an interest of 1%, students under the old loan system would get a reduction of 57,500 euros on their maximum mortgage, while those under the new system would get a reduction of 35,000 euros – that's because their monthly repayment amount is lower.
But things are looking up: Nibud has advised banks to give less importance to student debt when evaluating someone's mortgage request. If adopted, the percentages will be 0.65% for loans under the old system and 0.35% for the new system, starting January 1st. "The measure still needs to be approved by the Ministry of Internal Affairs, but it looks like it's going to," says Warnaar. This new rule would mean some 3,000 euros extra for those with a student debt of 10,000 euros, while those owing 25,000 euros would get between 7,000 and 8,000 euros more.
What else can you do?
"Try to pay back the DUO as fast as you can" is Warnaar's advice. "Consider making extra repayments as soon as you have an income. That way you can ask the DUO to recalculate your monthly payments, which will definitely help you with a mortgage."
Do you have parents, grandparents, aunts and uncles who have secured the ownership of their homes and could help you out? Don't hesitate to knock on their door, says Karin Boog, financing specialist at Vereniging Eigen Huis, an independent organisation assisting prospective homeowners. "Maybe they want to help you buy a house or pay back your study loans, even if it's just a small amount."
Like Boelhouwer, she advises to set the bar a bit lower as well. "Working from home has become more accepted after the Coronavirus crisis. You might want to consider expanding your search to areas where the housing market is less expensive."
What about pretending you have no student debt?
A frequently asked question: "what if I don't say anything about my student debt?" After all, unlike a credit card debt or a car lease contract, loans taken from the DUO are not registered at the Credit Registration Office. Therefore, mortgage lenders can't see this data. "You'd better not hide it", stresses Warnaar from Nibud. "Most mortgage lenders will ask you about student debt upfront. If you lie about it – and not saying anything is lying, too – there will be dire consequences the moment something goes wrong."
Besides, concealing student debt means committing forgery of documents – and that is a crime. Not a crime that will get you in jail, but the mortgage lender may demand you to pay the entire mortgage debt in one go. You will also lose your right to the National Mortgage Guarantee (a kind of safety net for those who can no longer pay their mortgage). "If you lie, banks will not be very accommodating to see if they can find a solution for you," warns Warnaar. "You'll be all alone."
"Concealing student debt means committing forgery of documents – and that is a crime"
What's more, by lying you risk contracting a mortgage you cannot pay. "If you conceal your student debt and then get the maximum mortgage, you may struggle to make ends meet every month. If you lose your job unexpectedly, you really have a big problem." Not a good idea, therefore, especially now that a huge economic crisis is underway due to the Coronavirus.
Have young people been abandoned?
Some minor improvements have been made in recent years. There are, for example, special loans for young professionals and having a permanent contract with your employer is no longer necessary to get a mortgage. "That's really a thing of the past," says Boog from Eigen Huis (which offers free webinars in Dutch for prospective homeowners, by the way). "Nowadays they look more at your chances in the job market."
If you are a flex employee at an employment agency, for example, you can ask for a so-called "clarification on your perspective". But your perspective changes depending on which degree you have, especially amidst the corona crisis. "If you work at a restaurant, bar or hotel or in the tourism, culture and events sector, then you're going to have hard time finding work."
One more helping hand: starting 2021, home buyers between the ages of 18 and 35 will no longer have to pay transfer tax (link in Dutch). That saves 2 percent of the total purchase price – that's 4000 euros for a house costing 200,000 euros. "Your own savings will therefore become less important," says Boog. "Let's only hope that doesn't push up prices even more".
What should politicians do?
The cabinet is aware that young people are having a hard time in the housing market. That's why the Ministry of Internal Affairs has launched a campaign called "Starters' week" (Week van de Starter in Dutch), in which experts offer advice to young people looking to buy a house. But many believe the government must do more. "They really should do something about the student loans," says Boog. "The current system is a liability for young people. In addition, we should literally 'build, build, build'! Especially properties within a price range that's affordable for young professionals."
"Keeping our feet dry and offering decent houses is more important than building a bunch of low-quality flats"
Well, they're working on it. Minister of Interior and Kingdom Relations Kajsa Ollongren wants the Netherlands to have one million more homes by 2030. The question is: is there enough space for that? "Some people say 'the Netherlands are full', but that's not true", according to professor Boelhouwer. "About 15% of our territory consists of nature, and about two thirds are allocated to agriculture. That's gotten completely out of hand. I say let's double the area allocated to nature, because that's also good for water storage, and use 1% of the Dutch territory for housing. Then the problem will be solved. Some people get angry at me when I propose that, but keeping our feet dry and offering decent houses is more important than building a bunch of low-quality flats."
"There is a real political urgency", Boelhouwer continues. "The House of Representatives is on the minister's back. There's even been a motion this year calling for the return of a Ministry of Housing, Spatial Planning and the Environment. Housing will certainly be a hot item in the upcoming election's debates."
No housing, no coronation
Boelhouwer adds that young professionals should make their voices heard. "I graduated in the 1980s. 'No housing, no coronation!' was our slogan. Protesting is part of the solution, too. Join a trade union or the youth branch of a political party, for example. They can push for it as well."
Susan Vermeer and her boyfriend are not joining the barricades just yet. This week they are going to visit an upstairs apartment in Utrecht's Lombok neighborhood. "We're optimistic," she confesses. "But, if you talk to us six months from now, maybe things will be different."
How did we get to this point?
Peter Boelhouwer says we cannot pinpoint a single reason behind the housing shortage. One of the contributing factors is that the Dutch population is growing faster than expected: by 2050 the Netherlands will have 19.3 million inhabitants, according to the most recent estimate. Foreign students and professionals, such as seasonal workers and PhD students, also contribute to the problem. "The municipalities have been getting outdated forecasts year after year and they make their building plans based on that. This way you are already behind from the start."
The retraction of the economy due to the 2008 crisis is also to blame. "Before the economic crisis in 2008, about 80,000 homes were built each year, but in 2014 that number was almost halved," explains Boelhouwer. "So we actually have a lot of catching up to do. Nevertheless, the number of building permits has decreased again in the last few quarters. This is partly due to the lack of construction locations that are financially viable. The regulations on nitrogen and noise nuisance can also throw a spanner in the works in the next few years."

In addition, more and more people choose to either live alone or with just one housemate, a phenomenon known as housing dilution. "The elderly have also preferred to live independently for as long as possible, now that many care homes have been closed across the Netherlands", says the professor. "As a result, we need more homes."
Last but not least, most people want to live in big cities, putting extra pressure on an already difficult housing market. "If we could distribute the population neatly across the Netherlands, then the housing problem wouldn't be so bad."
How much can you borrow for a mortgage?
According to Dutch weekly magazine Elsevier, a recently graduated econometrician earns 3,306 euros gross monthly (including holiday pay, without the 13th month) and could receive approximately 204,000 euros in mortgage. Considering the average student debt of 25,000 euros, there remains (according to the weighting factor of the new system) about 169,000 euros. That's the average asking price for a house with three bedrooms in Aalten, near the German border. In Utrecht you can get a 26 square-meter studio for that amount – that is, if someone doesn't outbid you, of course.

A recently graduated nurse earns approximately 2,941 euros gross monthly, which would grant him/her a 154,000 euro mortgage, according to Elsevier. With the student debt of 25,000 euro there would be about 119,000 euros left. What can you buy with that money? A 41-square-meter apartment with two bedrooms in Rotterdam Lombardijen or perhaps a semi-detached house in Achlum, Friesland. In Amsterdam, all you can get for that money is a garage.