Plan S: 'Everyone needs to get to work on open access now'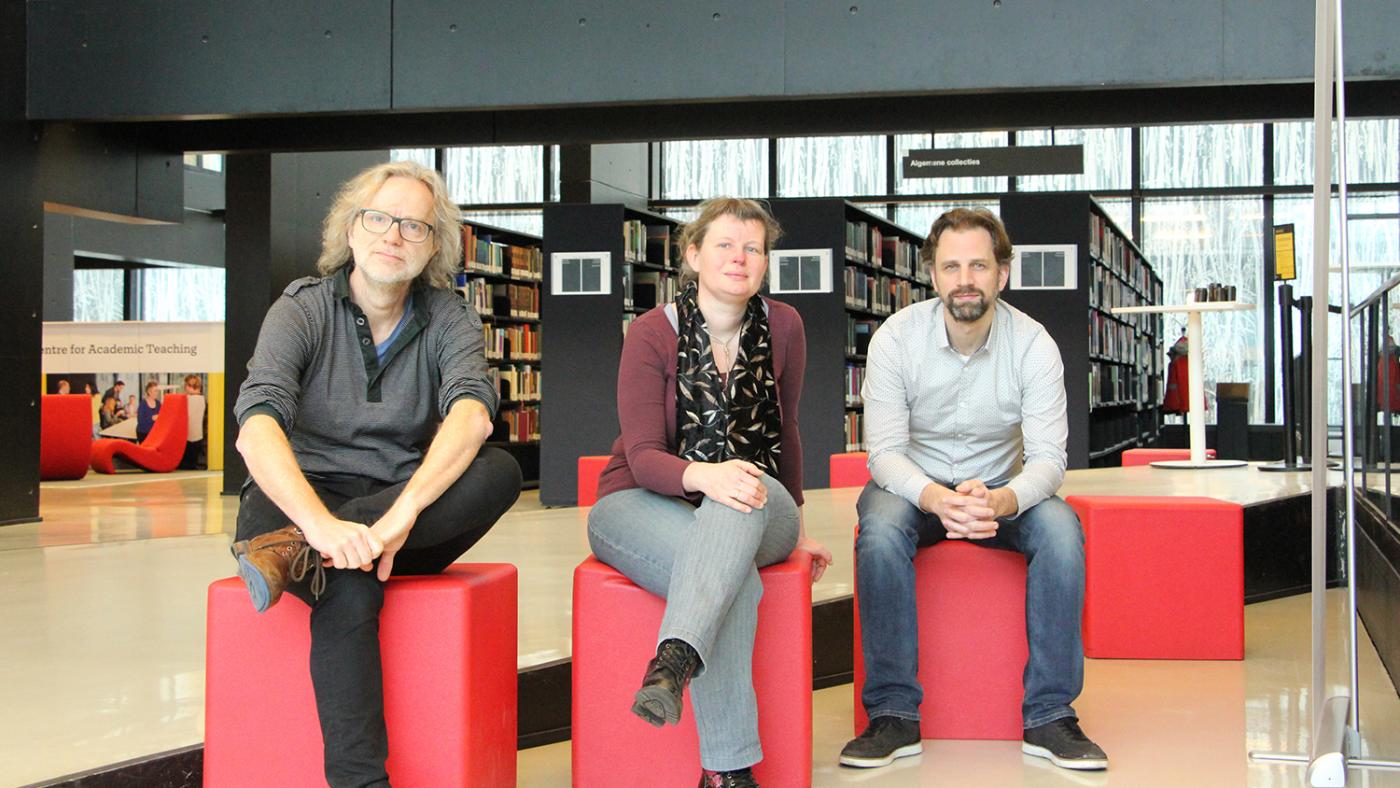 Jeroen Bosman, Bianca Kramer, and Jeroen Sondervan are internationally known for their knowledge of scientific open access publications. Photo by DUB.
It sent a shockwave through the world of science: scientists felt completely blindsided by this fall's launch of Plan S. The plan is an initiative of cOAlition S, an international group of research financers from twelve countries. NWO was acting party for the Netherlands.
The ten principles with which they wish to accomplish a change towards a world of open access publishing of scientific articles (see box) didn't just cause upheaval with commercial publishers, it alarmed many scientists as well. Not because scientists don't want publicly funded research to remain hidden behind paywalls, but because the steps taken were very radical and, some say, reckless.
Plan S says that from 2020, all publications need to be available through open access immediately. That position seems to inherently clash with the current practice, in which researchers often publish in journals that libraries need to pay subscription fees for.
Even the so-called hybrid journals were reprimanded and urged to change their model to a fully open access. Hybrid journals are journals that publish both paid articles and open access ones. Many universities have so-called big deals with publishers, which ensure researchers don't have to pay to publish in open access. The overwhelming majority of this type of deal are with these hybrid journals.
UU Spinoza winner Birgit Meyer was livid during a discussion meeting in Amersfoort, organised by the Royal Netherlands Academy of Arts and Sciences. This was moving too fast, and was driven by ideology, she said. Was she now to forbid her PhD candidates from publishing in reputable journals that – in her discipline – stand for quality, thus harming their careers and blocking international collaborations? "We're now confronted with a fait accompli," Meyer complained.
Critical towards all parties
Bianca Kramer, Jeroen Bosman, and Jeroen Sondervan had mixed feelings as they followed the discussion. The three, who all work at the UU Library, are nationally and internationally renowned for their knowledge of scientific communication, and are champions of open access and open science.
The three are members of countless think tanks, conduct research, organise workshops, and are very active on social media. As 'Mrs Phelps' – the librarian in Roald Dahl's 'Matilda' – Bianca Kramer maintains an English-language Twitter account that has over 3,500 followers; as many as Jeroen Bosman has on his account.
The website ScienceGuide (in Dutch ed.) included the three UU Library employees in their annual list of people who are influential in developments in higher education. Kramer, Bosman, and Sondervan, the editorial team say, show that – despite the resistance – there's hope for the open science movement, "even if it comes only through the university libraries."
Sondervan: "That's an honour, of course. But I was mostly happy that it mentioned we're critical towards all parties, not just about the commercial publishers. We're trying to enrich the debate by providing information and context, and stay away from easy one-liners."
Reason enough for DUB to let the three give their two cents about Plan S and the occasionally emotional debate surrounding it.
Continue reading below the box:
Kramer, Bosman, and Sondervan say they're generally happy with the radical approach taken by special envoy Robert-Jan Smits on behalf of the European Commission, putting open access back on the scientific agenda. In March, Smits will be appointed president of the Technical University Eindhoven.
Jeroen Sondervan: "Many people in academia have been saying for years that they support the transition to open access. But the debate's being washed away. You need this kind of push to get back on track."
Bianca Kramer: "It's good to see a specific ambition be formulated, as a speck on the horizon. It's a fact that open access is now actually being discussed by everyone, including scientists. To me, that's a win."
The three point out that many organisations have come out in support of Plan S' principles, with or without conditions. These include charities such as the Bill & Melinda Gates Foundation. Furthermore, an open letter was published in support of the initiative, co-signed by 1,900 scientists. The three also hear many positive words. Bianca Kramer points out a tweet from a Spanish scientists in her network who's stated he'll now apply the Plan S principles in his own work:
It's no surprise to them, however, that many researchers are touchy about the subject. The plan was launched in September as a rigid, inescapable decree. So opponents wrote their own open letter, which has now been signed by around 1,700 people.
Jeroen Bosman: "Of course we're living in a time of decreasing academic research funds and fewer tenure positions. Everyone depends on financers. So if they suddenly call you out like this, it causes a lot of distress."
On top of that, the way Plan S was presented in its early days was unfortunate to say the least. "Things went a little bit wrong because it stated some firmly worded principles," Bosman says. "The explanation of the principles was included in a separate preamble, one that people don't usually read. Next, prominent professors who opposed the plan joined forces and used some strong words."
It was also true that researchers weren't consulted, Jeroen Sondervan adds. "That's been acknowledged. Suddenly, researchers were confronted with these ten commandments and had to have an opinion about it. Of course that lead to frustration."
No derogation
Since its launch, there have been several amendments and adjusted versions of the plan. They say, among other things, that publishing in hybrid journals will remain possible in the coming years, as long as said journal promises to transition to open access by 2025 at the latest.
It's also opened up the so-called 'green route', where researchers may publish in whatever journal they wish as long as they simultaneously publish the article with an open license in an approved library repository or a discipline-linked repository such as ArXiv or PubMedCentral, without embargo.
There are still important bones of contention, however. Many scientists, especially in humanities, have trouble with Plan S' proposal for an open license for re-use of their articles. Sondervan: "You can imagine that a humanities researcher would love to know how often his article is translated; whereas that might not be equally important to a maths or physics scientist."
There's also the question of what should happen to journals of so-called learned societies, such as the one by the Royal Society of Chemistry. They often have a subscription set-up, but no commercial purpose. The publication proceedings flow back to the scientific community itself. Bianca Kramer: "Those clubs are highly appreciated, but there will not be a derogation for them. NWO chairman Stan Gielen has said so at several meetings."
Publishers are creative
Many researchers doubt whether the costs of the publishing process will actually go down, as they're meant to. After all, publishers are very creative in twisting changes in cash flow to their image.
Elsevier, for example, split the journal Water Research into two: one is a subscription magazine, the other open access (Water Research X). Both have the same editors. Similar mirror journals – Elsevier currently has 37 – have been marked banned territory by cOAlition S.
In open access, scientists pay for published articles. It begs the question, of course, what an article's worth. The prices currently fluctuate from 0 to 5,500 euros, but some calculations say the costs of an open access article in Nature would approach 30,000 euros, the three say.
In Times Higher Education, Kramer and Bosman addressed this issue. A publisher like Springer, for example, says journals with a higher impact factor should also be allowed to ask higher article processing charges (apc). "The problem is mostly that it's not transparent what services they're asking money for," Kramer thinks.
Plan S initially called for a cap on the apc. That plan has since been shelved until further study. Kramer: "The tricky thing is that a cap could prevent prices from being artificially raised through the roof, but it can also lead to publishers working steadily towards that maximum price."
Continue reading below the photo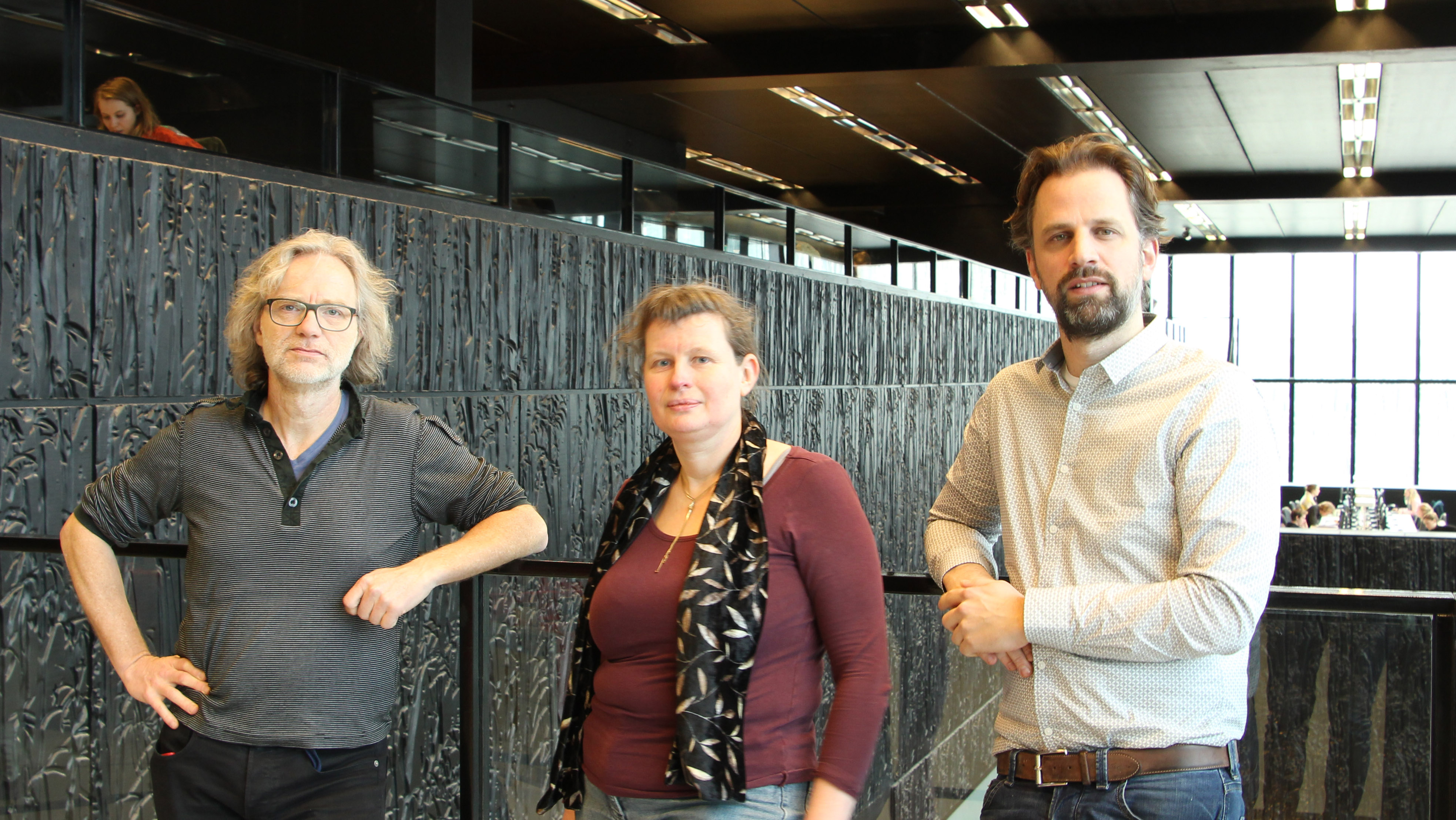 Catalyst for discussion
Parallel to the Plan S discussion is the heavy discussion about appreciation and rewarding mechanisms in science. Parties in academia all hold each other captive in a system in which a high number of publications and citations in well-reputed journals still remain the best guarantee of a successful academic career, as was stated during the meeting in Amersfoort. Stepping away from that is difficult.
Bianca Kramer: "I can understand these concerns, but we've been talking about changing the evaluation culture for so long. Changing that is actually an element of Plan S, and the financers have committed themselves to this as well. I think you can see this plan as a catalyst to truly start having that discussion. In Utrecht, we've already started this with our open science programme, and the VSNU is also getting started on this."
Wake-up call
At the very least, Plan S has got people talking, the three say. And that's good news. Sondervan: "Before, open access was a 'library thing'. Libraries pay too much for their subscriptions, and that's why they want to change it – that's what many scientists thought. They didn't worry about it themselves. Now, it's a conversation that's happening everywhere."
The question remains as to how far the consequences will reach. How optimistic are Kramer, Bosman, and Sondervan about the changes it'll cause?
Sondervan: "In any case, some welcome developments are being encouraged. I like that cOAlition S has announced they'll help disciplines that don't have many (or any) open access options yet. They will, for instance, help set up a new publication platform. That's never been said like that."
Jeroen Bosman: "I mostly hope Plan S won't be seen as a top-down initiative forever. I've noticed people tend to look only at the current situation and at what Plan S wants. But I'd love to see Plan S work as a wake-up call. It's not just the research financers that decide the speed and shape of open access. The best thing would be for researchers to talk about the role and position of their journals in their own community. What's the way we're doing things now? And is that the only way it can be done? All parties need to get to work."
Bianca Kramer: "It might be good to emphasise that the world's not going to drastically change on January 1, 2020. The research financers have decided that's when the Plan S conditions will come in effect, for projects that are assigned or for projects with open calls. In those last cases, that means quite a lot of leniency in terms of time; publications won't be expected for another four or five years. So there's time to grow along for researchers as well as for publishers, societies, universities, and libraries."
Last week, another NWO-organised meeting took place in Utrecht about the principles' application. Online feedback on Plan S can be sent in until February 8. Bianca Kramer: "cOAlition S has some big fish to fry. They've already received over 700 responses." Grinning: "And there'll be many, many more. Scientists do tend to send in their stuff at the last possible moment."
Bianca Kramer is discipline specialist for Medicine. Among other things, she's a member of the European expert group that creates a report for the European Commission about the future of scientific publishing and scientific communication. She's also involved with FORCE11.