These UU students studied at prestigious universities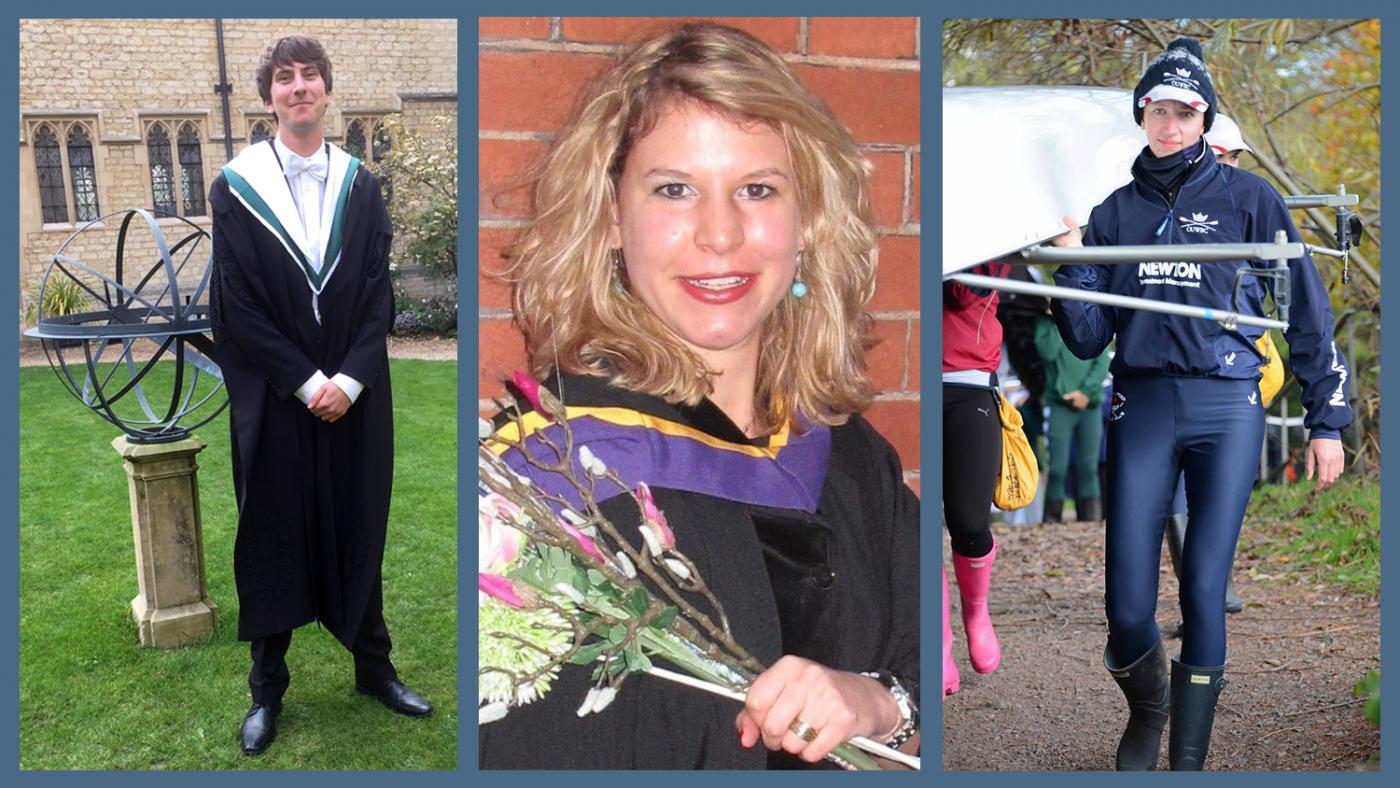 Pieter-Jan Sterenborg: you instantly gain a large social network
Pieter-Jan has finished his Master's in British and European history at Oxford, and is now doing a PhD at Cambridge on neutrality politics in 19th-century Belgium and the Netherlands. He did his Bachelor's in English and History at the UU.
What did you like best?
I loved the college system in Oxford and Cambridge. It was also the most different compared to the UU. You live in a small community of five to six hundred people with whom you share all sorts of social facilities, such as a cafeteria and a library. In a single instant, you gain this wide, large social network.
Is it tougher than studying at the UU?
It's not tougher per se, but mostly more intense and intensive. It's due to the study calendar. The study periods are short, and that means you have to do a lot for a single class in a short time. Plus, I wanted to make the most of my time in Oxford, so I participated in all kinds of social activities. There was no time for an evening of Netflix.
What do you tell your Dutch friends when you meet up with them?
I wasn't going to tell all these drinking stories, but here's one anyway. A German housemate of mine wanted to go out one evening, get a late night drink. He's a starting entrepreneur, so he already had a larger budget. But in Oxford, all pubs close at 11pm, and it was 2 in the morning. His need was so great, however, that at some point he actually considered booking a hotel room just so he'd have access to a mini bar. As everyone's eager to make the most of their Oxford year, you got the weirdest situations.
Do you have any advice to offer? Is there a recipe for success?
No, there's not really a recipe for success. The requirements vary so much for the different study programmes. One important tip is to start the application process early – as well as the preparations for it. The application process takes a lot of work, and if you end up having to do it during exam weeks, it'd be awful. And one thing you really shouldn't do, is only thinking about finances when you're packing your suitcases. Studying in the UK is expensive, but there are all sorts of scholarships, even in the Netherlands. The application process for these scholarships, however, also starts early in the year, so don't wait too long to start applying for those or you'll miss out.
---
Suze Bloks: 'You do all of the year's exams at the end of the year'
Last year, Suze graduated from her Master's in applied mathematics at the London School of Economics (LSE). She's currently finishing up her Legal Research Master's at the UU, and she's in the midst of application procedures for a PhD position. She did her three Bachelor's in Law, Maths and Philosophy at the UU as well.
What did you like best?
I had such a great time at the LSE! The best thing was living and studying in such an international environment. I lived in a house with a Canadian, a Pakistani, and a Greek-Cypriot girl. So many different cultures – and now, six months later, I find I've gained so many international friends.
Is it tougher than studying at the UU?
I had a very decent foundation with my Bachelor's in Math at the UU. The first period, therefore, wasn't all that heavy to me.
The second part, however, definitely was – but that's because of the British system, and not really a result of how tough the classes were. You had to do all exams at the end of the year, in a one-month period. That, combined with the pressure to perform, causes stress.
What do you tell your Dutch friends when you meet up with them?
I haven't been back to the Netherlands much, but I'd tell them I performed for a crowd of six hundred people with the LSE dance association. The show itself wasn't even the best part; we held dance battles in the dressing rooms, in which students from all cultures and backgrounds showed their dance moves. It was like being in a dance movie. Very extraordinary!
Do you have any advice to offer? Is there a recipe for success?
I'd recommend students to take a lot of initiative, and to do as much as they can. And follow your interests, of course. Another tip is to talk to people and ask them about their experiences at the university you want to study at. Recently, for example, two people approached me on LinkedIn.
And to put things in perspective: don't forget you never hear about where people failed. I once read a book by a professor about his resumé of failures – it works very sobering.
Would you recommend it?
Yes, absolutely! And don't forget: the good memories stay with you, and not the hard work that may be a part of it.
---
Merel Lefferts: 'Oxford, of course, has a fine reputation'
Merel studied at UCU in Utrecht first, and did her Master's in Nanomaterials. For her PhD, she switched to Oxford, where she's working on her PostDoc right now. Her thesis was about the use of polymers and nanoparticles in the creation of gas sensors.
How did you end up in Oxford? Did it just happen, or did you plan it that way?
Near the end of my Bachelor's, I'd thought it would be nice to spend some time abroad and so I applied during my Master's. I wanted to go to the UK, so I applied to multiple universities there. In the end I chose Oxford, because I could join a very interesting project there. And Oxford, of course, has a fine reputation.
What do you tell your Dutch friends when you meet up with them?
I talk about the Boat race, the annual rowing competition on the river Thames between the best teams from Oxford and Cambridge, that's definitely the coolest experience I've had here. I was in the Oxford women's team and we trained twelve times a week.
Do you have any advice to offer? Is there a recipe for success?
If you're considering applying, I'd say: just try! Studying abroad for a longer period of time is a really great experience. And tips… you have to do well in your studies, and it has to suit your interests. And you need to really be yourself in your application, because they'll see right through it otherwise.
You're doing a PostDoc now. What have your fellow PhDs moved on to?
Many of them stuck around at the university, and are doing research there. Others are working for research companies, or work as consultants. And yet other people are doing something completely different, and work at banks and the like. Quite varied, actually.