All classes on campus in September, with neither 1.5-metre rule nor proof of vaccination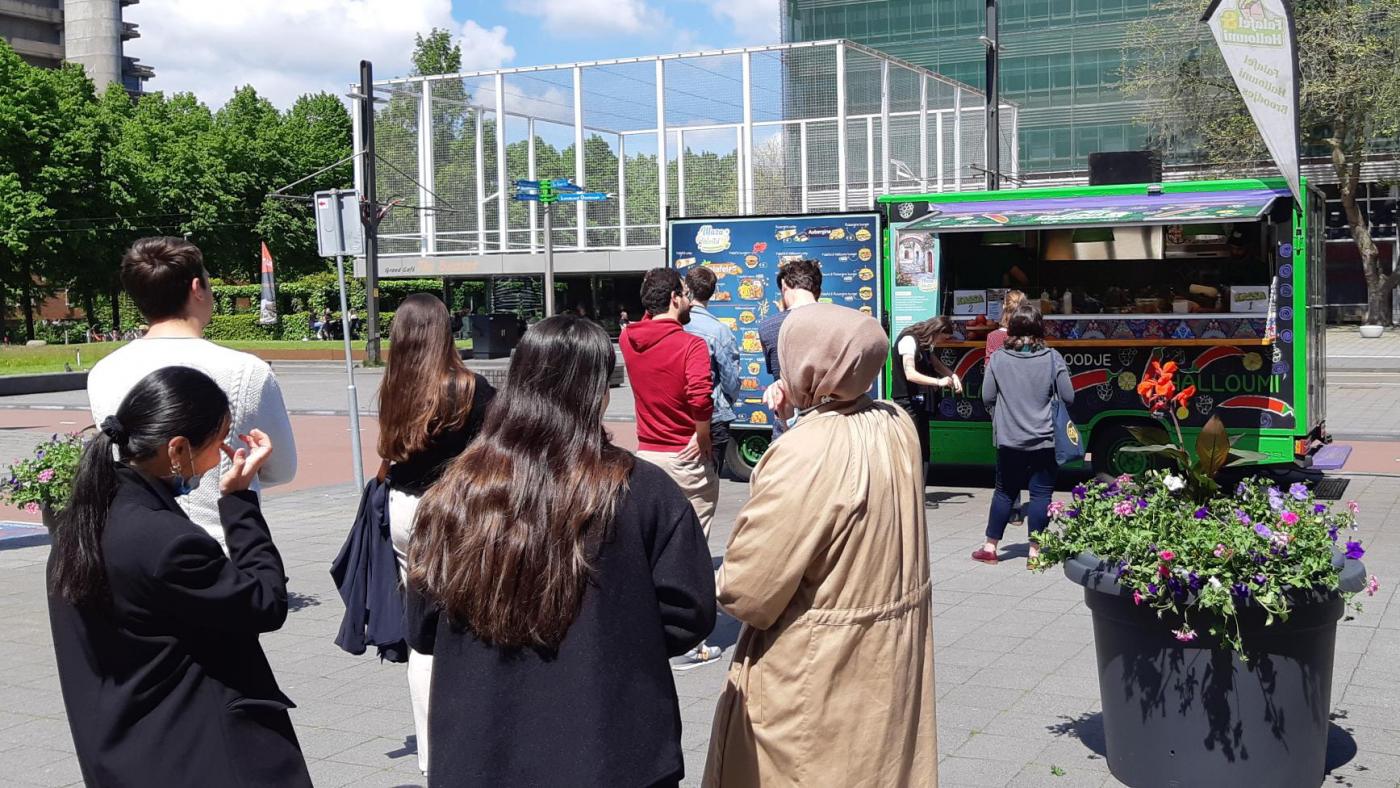 The Utrecht Science Park is slowly coming back to life. Photo: DUB
"Controlling the coronavirus is going in the right direction. Many people have already been vaccinated and the number of people infected is declining rapidly", wrote the Executive Board in the e-mail sent Thursday evening. That's why the university has decided to offer all classes and work groups on campus, although no more than 100 students shall be gathered.
The university also stated that it is aware of the risk of needing to make adjustments to the schedule in case the number of infection rises again. "After all, the pandemic is not over yet", the board acknowledges. The maximum group size of 100 students isn't set in stone, as national rules may apply later on. The Dutch Minister of Education said she was aiming for a limit of 75 students. 
However, these annoucements are in line with the new guidelined of the Ministry of Education, as well as with the scenarios calculated by a UU commitee including leading virologists. Moreover, according to the UU board, "scaling down is easier than scaling up".
No need to prove anything
The university has decided to not oblige students and teachers to present a proof of vaccination or a negative Covid-19 test result, as that would be way too cumbersome. "In that case, checks must be carried out everywhere, and lecturers must provide alternative (online) education for every student who does not want to or cannot show proof of a negative test or vaccination. We will discuss this with the University Council", writes the board.
Last month, the Dutch Parliament determined that university councils should have the last word in this matter, addressing the fear that universities would force students and staff to test themselves or get vaccinated.
Because of the limited number of people allowed to gather in the same room, combined with an increase in the number of students enroled, UU expects more classes to take place between 5:00 and 7:00 pm. "We understand that this can be very inconvenient and hope for your understanding", reads the e-mail.
Introductory camps cannot take place
Additionally, the message informed the harsh measures UU is planning to take in regards to the Utrecht Orientation Week (UIT) and introductions to study programmes and associations. "Parties, large-scale drinks receptions and organised overnight stays are unfortunately not permitted", the board says.
The 1.5-metre rule does apply throughout UIT. Other introductions don't have to follow this rule, but they will have to make sure no more than 100 students participate. Just like last year, part of the introductory activities will take place online. 
Students will not have to present a proof of vaccination or negative test result to participate in the introductions, either. 
Graduation ceremonies allowed again
UU is also relaxing the rules concerning PhD defences and graduation ceremonies. A total of 15 guests may attend such events from June 30 onwards. This is the maximum room capacity in the University Hall within the 1.5 metre measure. Until then, only five people will be accepted in PhD defences  and graduation ceremonies. From September onwards, UU expects graduation ceremonies can be organised entirely on location again, with a maximum group size of hundred people.
Advertisement