Buck naked at the Pandhof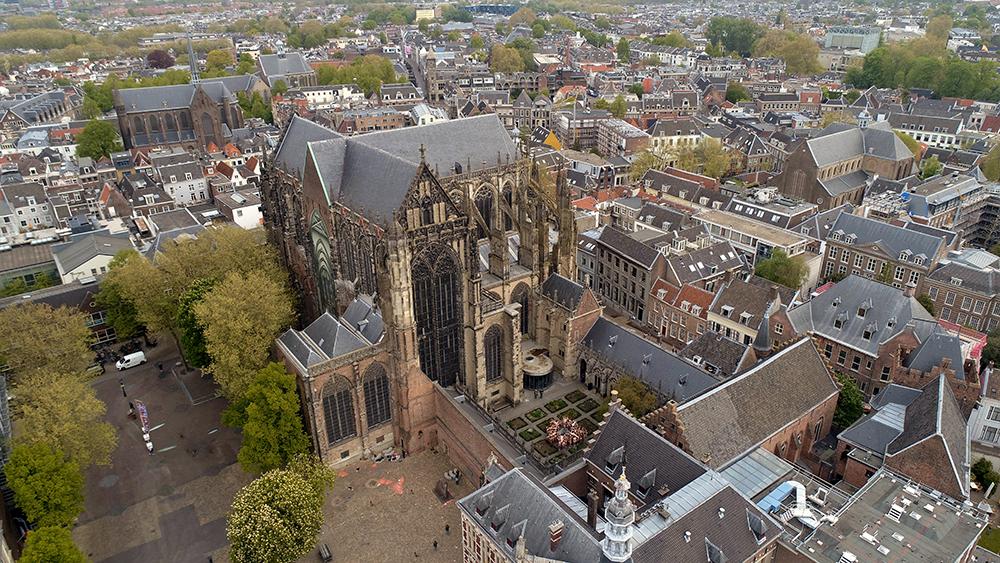 Photos: Tom Durden / Dronude
According to Van den Berg, many UU students and staff members took their clothes off in the old monastery garden of the Dom church. The fountain at the Pandhof was cleaned especially for the occasion.
This year, assistant Professor Van den Berg is the resident philosopher of the experimental festival Spring. Together with photographer and artist Tom Durden, he came up with Dronude, a project in which makes people are photographed by a drone at some of Utrecht's best-known landmarks. Apart from the Pandhof, Durden took pictures for the project in the garden of the Central Museum and the roof of the Rietveld Schröder house.
In a previous encounter with DUB, Van den Berg stated that he would like to contribute to the normalisation of the naked body, as well as promote more body positivity in society. The participants get a picture as a souvenir. Durden's pictures will be on display from May 12-22 in the foyer of the Stadsschouwburg (city theatre).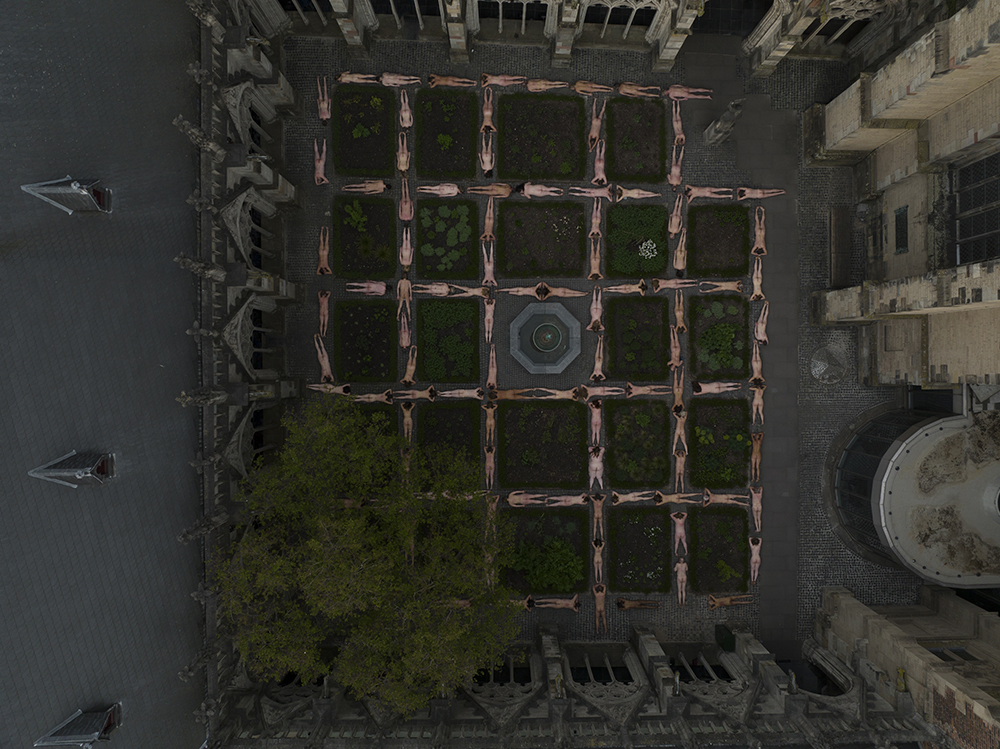 Advertisement