Casa Confetti surrounded by police vehicles on Tuesday afternoon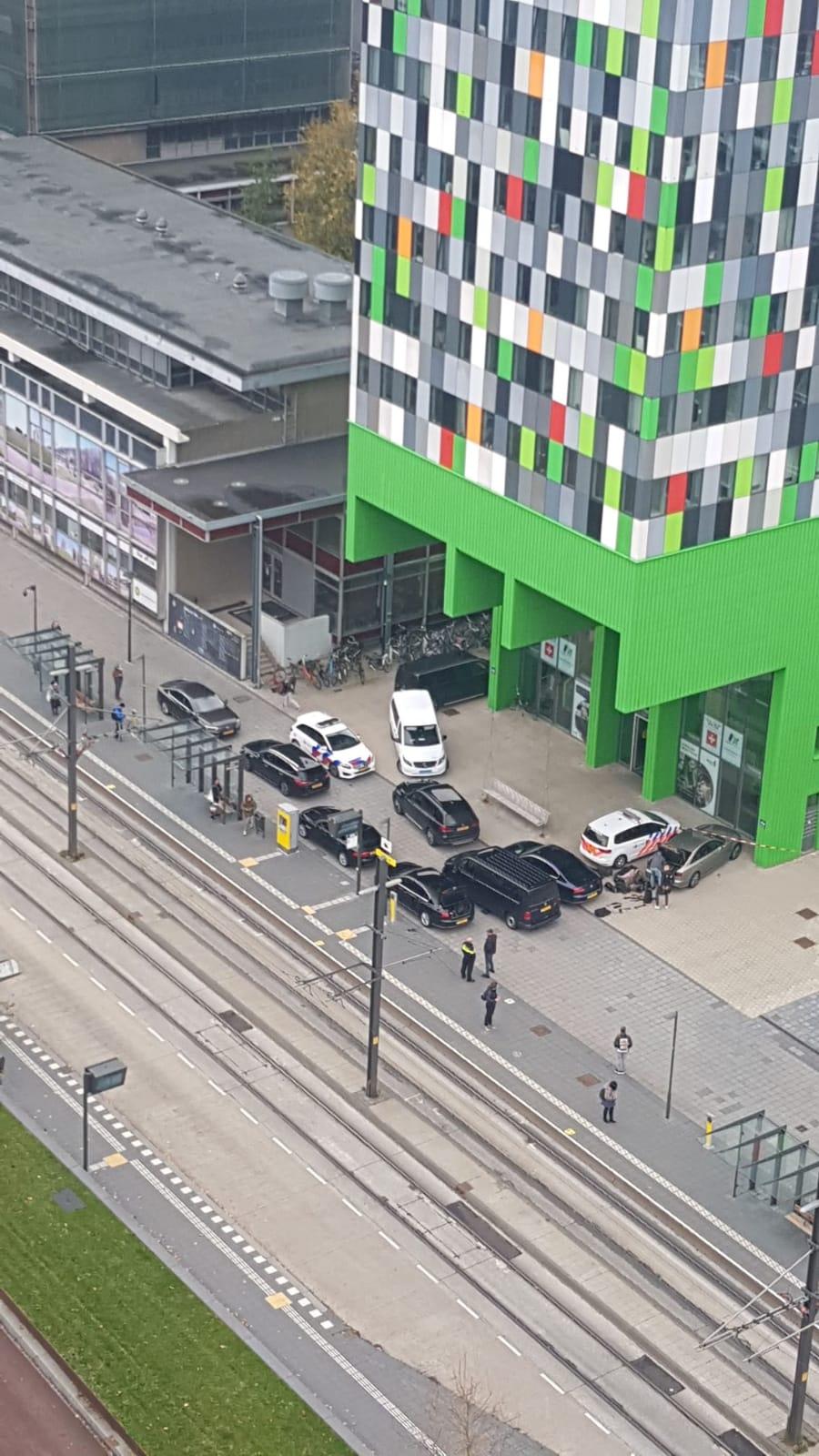 Emergency service vehicles in front of Casa Confetti on Tuesday afternoon. Photo: unknown
Despite the large amount of vehicles and the presence of the arrest unit, a police spokesman said there was no criminal offense and the person was not a threat to others. The special teams always accompany the police when the incident involves high altitudes because they are the ones best equipped to deal with this kind of situation, the spokesman added. 
Fortunately, the incident ended well, but the police did not say whether the person is still in the building. UU campus security helped to cordon off the site at the request of the emergency services, which left the area around 2:30 PM.
If you're having suicidal thoughts, you can talk about them anonymously at www.113.nl. You can also call 113 or 0800-0113. The latter is free of charge.