Covid-19: dark clouds on the horizon of the new academic year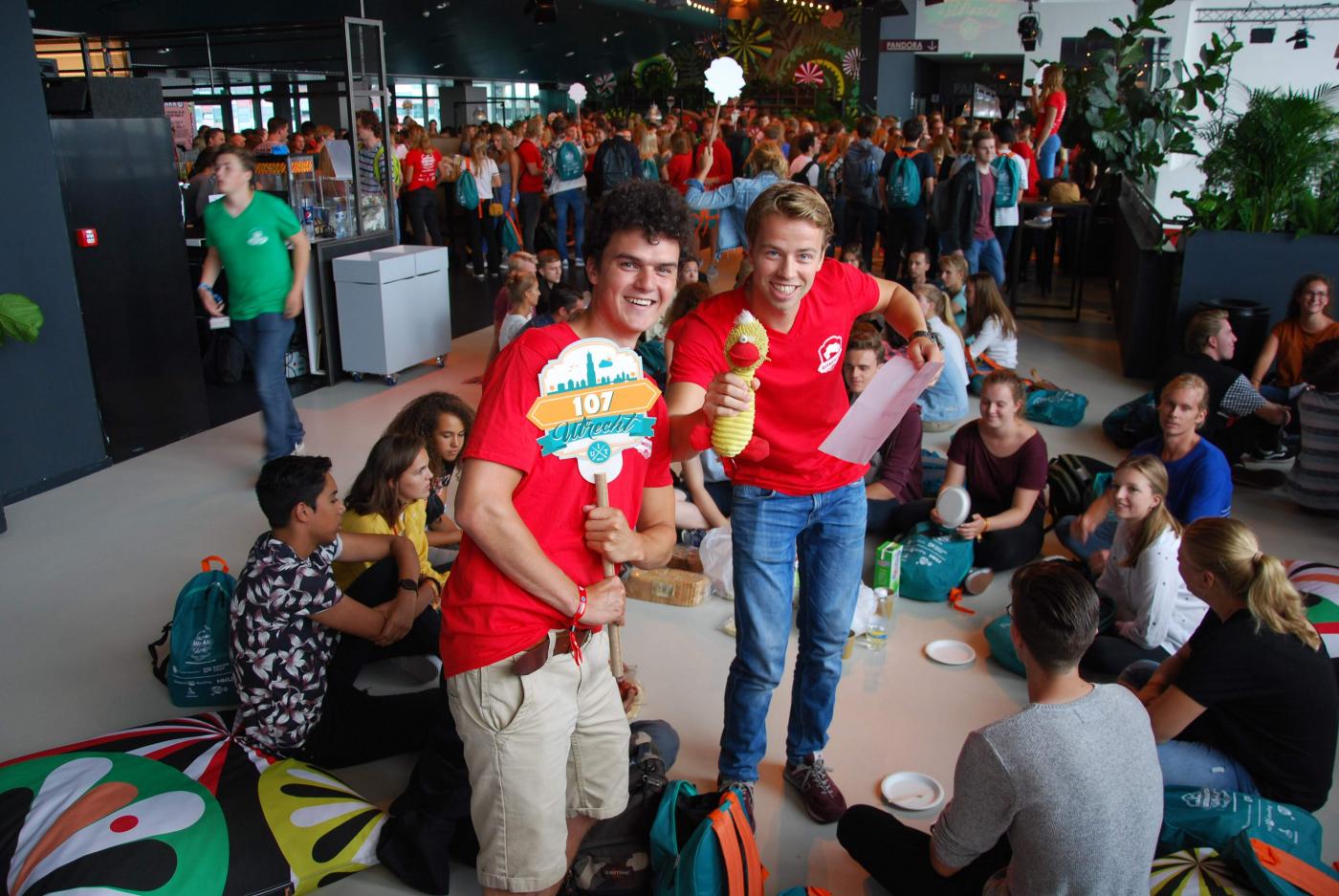 UIT 2013. Photo: DUB
The summer has only just begun and it looks like coronavirus is lurking around the corner once again. The Dutch cabinet has announced new measures to contain the spread of the virus, which could have implications for the next academic year.
The "test for entry" system introduced a few weeks ago, in which people were being granted entry to parties and events provided that they showed proof of vaccination or a negative Covid-19 test result, is being put on hold. Additionally, events, restaurants, hotels, and bars are no longer allowed to play live music.
Packed dancefloors
If this rule is still in place by introduction week, this means the event will be different for the second time around, as packed dancefloors and information fairs would be prohibited. It also means that classes would not be going back to normal either.
"It is worrisome that the amount of infections is rising so quickly", ponders Wesley Boer, a spokesperson for the Association of Dutch Universities (VSNU in the Dutch acronym). "We hope from the bottom of our heart that these new measures will become obsolete by mid-August, as our students and teachers could really use some social contact".
"We're not turning our backs to the rise in infections", adds Eva Kloosterman, spokesperson for the Association of Universities of Applied Sciences. "We hope for the best, but we're taking everything into account."
Making a final decision
The cabinet will make a decision about the measures to be adopted by higher education institutions by August 13 at the latest. Until then, universities must work with two possible scenarios: one with restrictions and one without. 
Universities are particularly averse to hearing that the best-case scenario might slip through their fingers. They are still preparing themselves for a new academic year without the need to keep a distance of 1.5 metres from one another, according to VSNU. In a recent interview with DUB, UU's Executive Board also stated that they would not like to work with two different scenarios.
"Neither do universities have the intention to suspend or adjust their current plans for introduction week", notes Boer. "They find the introduction week extremely important for the students, and there's no reason not to allow higher education institutions to fully open. It's about time the education sector is prioritised instead of coming last on the list."
There might be no festival during UIT week
The board of the Utrecht Introduction Period (UIT in the Dutch acronym) is waiting for more information about the exact implications of the new measures announced by the cabinet. They expect most of the programme to still go ahead. The activities planned for the first three days allow for participants to keep 1.5 metres away from each other, so there would be no need to demand a negative test result as a precondition to enter. 
So far, only a festival for 4,000 students, set to take place in the Griftpark, has to be cancelled. For this particular event, organisers were planning to use the system of testing before entry, so that all attendants could ditch the 1.5-metre rule. UIT's board hopes to be able to send out a clear message about the festival as soon as possible.
Best-case scenario
What about the universities of applied sciences? They are also still betting on the best-case scenario, Kloosterman explains. "Because the government asked us to do that, and we would rather open up completely in September. But, last year, we had to adjust our expectations so often that it wouldn't be very smart if we didn't take another possible scenario into account."
The virus is currently spreading so fast that Prime Minister Mark Rutte and Minister of Health Hugo De Jonge offered an apology this week. Last Friday, they were still busy blaming the sharp rise on others. "Naturally, it's all about our own behaviour", Rutte said at the time. "I'm talking here about things like having drinks with the neighbours, indoor birthday parties, and barbecues in your back garden."
This rubbed critics the wrong way. Diederik Gommers, well-known IC specialist and chair of the Dutch Association for Intensive Care, wondered why the cabinet had not yet offered the country an apology. This week, the two outgoing ministers did just that. They admited that the speed with which they eased the restrictions in June was a miscalculation.