Covid pass mandatory for The Basket, but not for Gutenberg and Lodewijk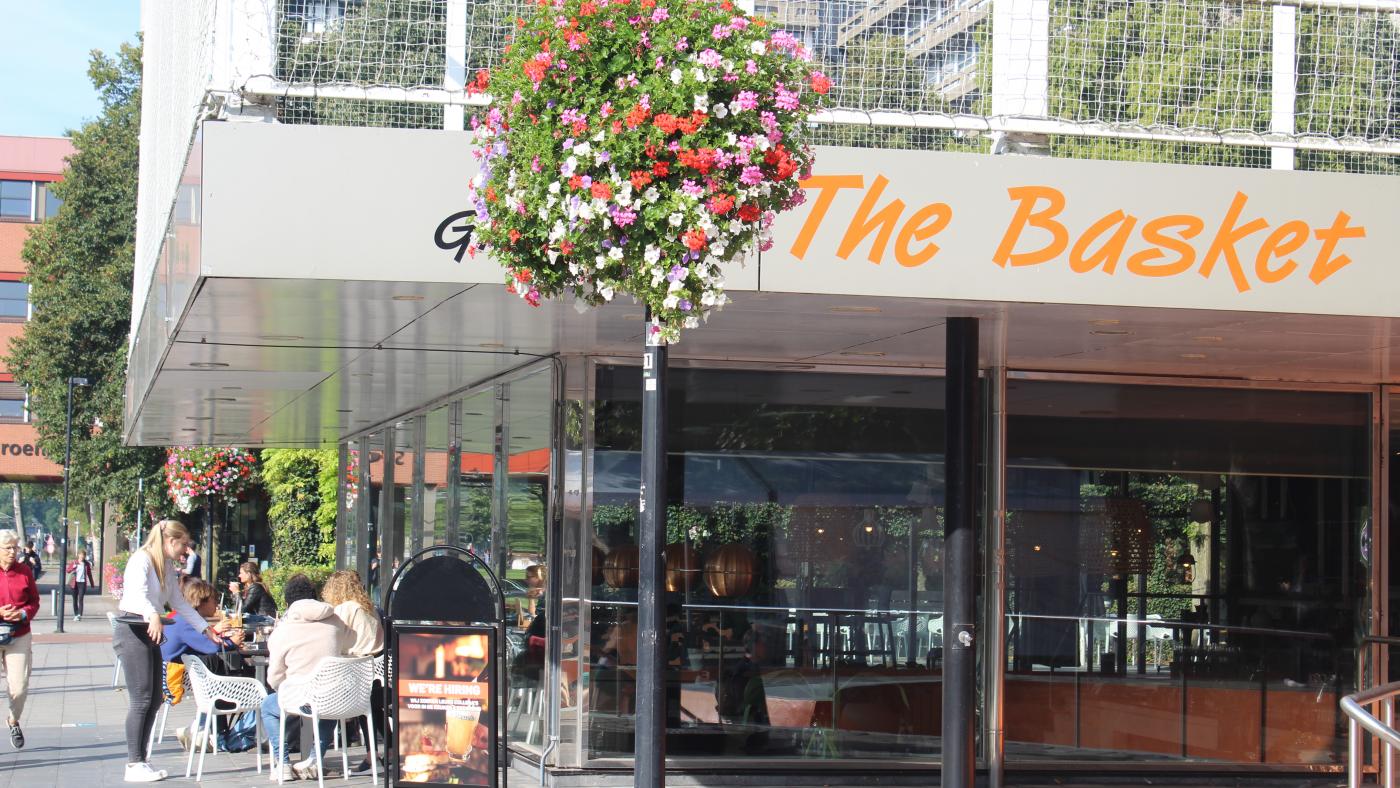 You can't get in The Basket without a Covid pass. Photo: DUB
No QR code is necessary to enter the restaurants, canteens and cafés located inside Utrecht University's facilities, announced the latest corona update sent by the university via e-mail last Friday. However, beware: some canteens and coffee bars, such as Gutenberg and Lodewijk, are seen as private places.
Those interested in grabbing a cup of coffee at a place not affiliated with UU or the Utrecht University of Applied Sciences (HU), such as The Basket or The Village Coffee Bar, are required to show a QR code to prove they have been fully vaccinated, recently recovered from the coronavirus, or tested negative in the last 24 hours. The Village Coffee Bar has not yet reopened its doors due to the restrictions on the hospitality industry.
Associated with the university
The difference between Gutenberg and Lodewijk, and The Basket and The Village is that the first two are associated with UU. It makes no difference that outsiders can also enter Gutenberg or the Educatorium's canteen.
Visiting the Botanical Gardens doesn't require a Covid pass either. The gardens are considered a museum, which means they are freely accessible. But if you want to sit in the garden café, then you do have to show a QR-code. "That went well last weekend", says director Fenna van Charldorp-Hanraets of the introduction of the QR code system. "Checking people's code was very straightforward. Those who preferred to sit on the patio did not have to present a Covid pass."
Drinks after a class
The requirements surrounding the Covid pass aren't always clear. Students following a course at Parnassus can have a drink at its bar without a QR code. "Most of the people following courses here are students and employees", explains director Marieke van Merriënboer.
But Olympos is a different a story. If you want to have a drink after training, then you must show a Covid pass. That's because Olympos is a foundation not directly affiliated with UU or HU, while Parnassus is. However, Parnassos will require QR codes when holding events open to the public or when the bar is rented out.
For the Faculty Club and the Academy building, a Covid pass is not mandatory. The bar is only accessible for members and activities are viewed as private events.
Studium Generale and PhD defenses
Meetings organized by Studium Generale do require a Covid pass for the time being, since they are open to the public. The Academy building will check people's phones at the door as well.
Drinks after other readings, symposia or academic ceremonies, such as inaugural lectures or PhD defenses, do not require a Covid check as those are regarded as private events.
Graduation ceremonies have been classified by UU as an education activity. This means that they don't require a Covid check, even when they are organized in an external location such as the Jaarbeurs convention centre.
Advertisement