Covid rules stay the same for higher education sector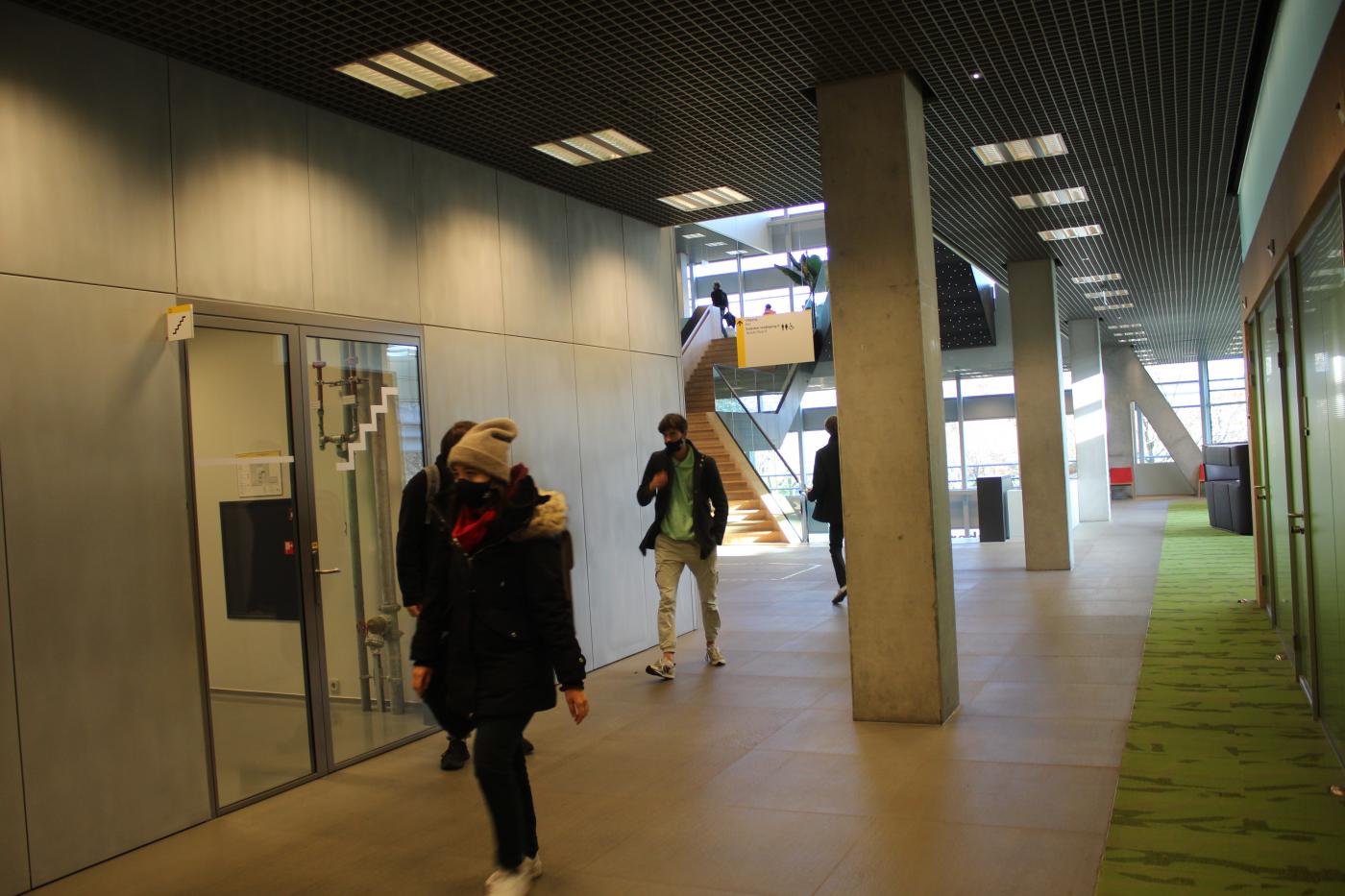 Photo: DUB
An evening lockdown took effect in the Netherlands last Sunday, November 28, as per the announcement made by Prime Minister Mark Rutte on Friday. Cafés, movie theatres, museums, gyms, clubs, restaurants and other non-essential establishments must close their doors at 5:00 pm. Essential shops, drugstores and supermarkets can stay open until 8:00 pm.
Higher education institutions have been placed in the second category, which means they can operate until 8:00 pm too. "Accredited education can also take place in the evening," states the official document listing the measures (in Dutch). Last time the Dutch government announced new measures, it determined that everyone should wear face masks in the hallways and that no more than 75 students should be allowed together in the same lecture hall. But, this time around, no additional rules have been set on top of that.
Other sectors get much stricter rules
The decision to "spare" higher education is remarkable, considering all other sectors of society got much stricter rules. "Students can breathe a sigh of relief: we've been spared of a schedule full of Zoom lectures," reacted Lisanne de Roos, chair of the Dutch National Students Association (ISO in the Dutch acronym. "There seems to finally be consensus that universities cannot shut down just yet. This is such a huge relief for me."
The Dutch Minister of Education, Ingrid van Engelshoven, declared in the beginning of the academic year that higher education institutions would not shut down completely anymore, even in case of a new coronavirus wave. It looks like the cabinet is sticking to this position, therefore.
But they might have to implement the Covid pass
But that doesn't mean nothing will ever change, as the cabinet does consider imposing the Covid pass at universities – and a myriad of other places, too. It is still working on preparing the necessary legislation, despite the opposition of universities and universities of applied sciences. Utrecht University has also openly objected to the idea.
*Update* "Cabinet's decision creates obligations for us"
In an e-mail sent on Friday evening to all students and staff members, UU's Executive Board wrote that the government's decision to keep universities open is "of particular importance" for the wellbeing of students.
At the same time, the decision also means that higher education institutions have "obligations towards all sectors that are affected by the corona measures", which is why non-essential activities such as inaugural lectures will no longer take place on location. Employees are also expected to work from home as much as possible.
The Executive Board urges students, teachers and other employees to be "kind to each other". In these difficult times, teachers might not manage to correct tests on time, for example, so students must be understanding. The board also urges the UU community to be "very strict when it comes to respecting the rules" which are known by everyone by now: keep a distance of 6 feet (1.5 metres) from each other in the hallways, cough or sneeze into your elbow, and wear a mask whenever asked. 
Read the entire state of affairs in UU's email, here.