Covid self-tests now available for free, but best to order them in advance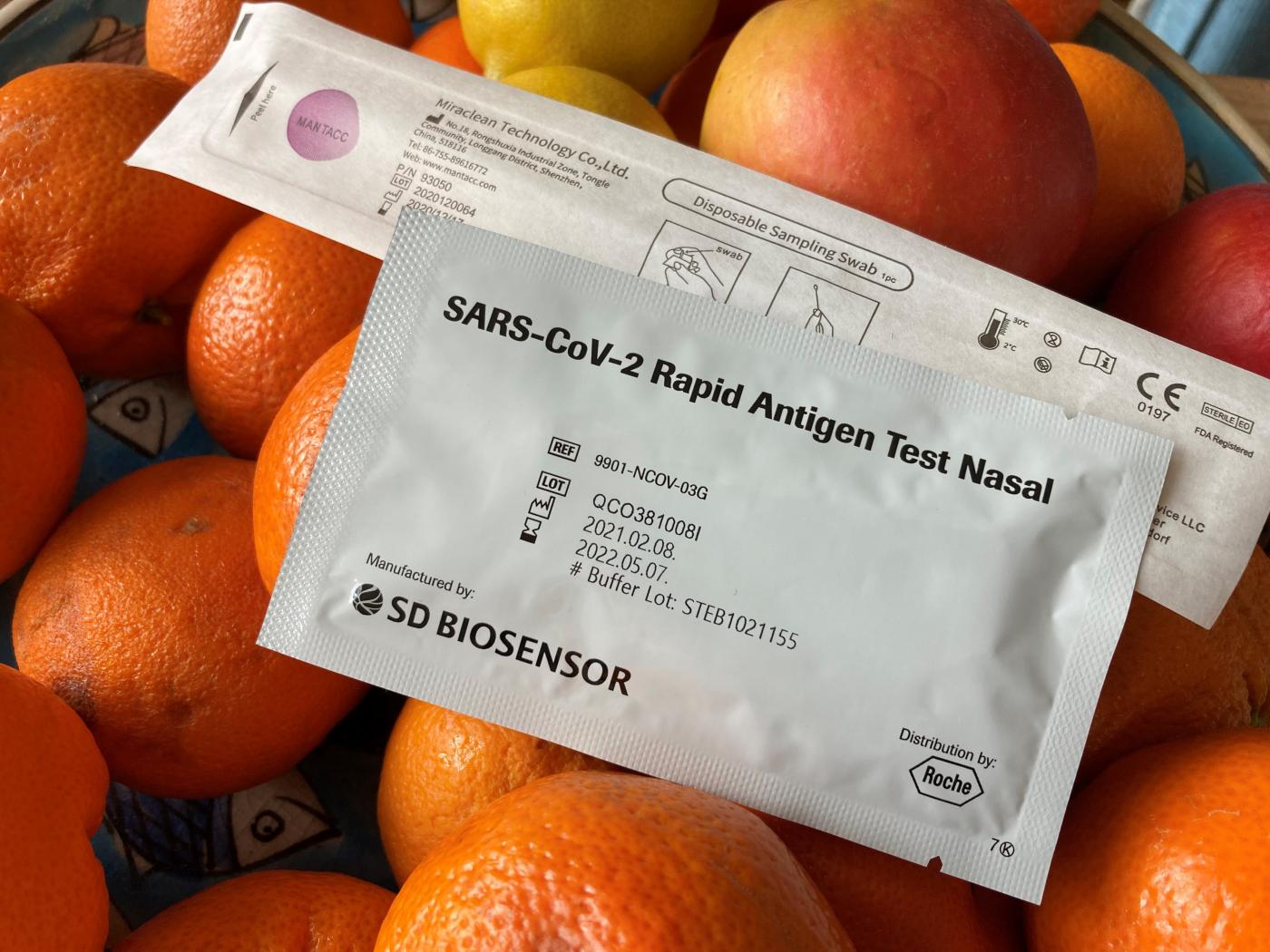 Rapid tests now available for free online. Photo: DUB
A self-test kit next to your tooth brush: that's what the Dutch Minister of Health, Hugo de Jonge has had in mind since February, when the parliament insisted it was doing its best to find a way to reopen higher education institutions. His vision has come true: since Wednesday, it is possible for university students and employees to order self-tests free of charge through the website Zelftestonderwijs.nl (available in English as well).
Order placed
Those who were ready and waiting in front of their laptops for the website's launch, on Wednesday 10:00 am, were reminded of the old days of trying to buy concert tickets online: multiple tabs open and mobile phones in hand, waiting for something to happen on screen. In the end, it took an hour longer than planned for the website to go live.
Once logged in, it was smooth sailing, as placing an order takes less than a minute. But, on the following screen, there was a disappointing message: "The self-tests will be shipped by PostNL within five working days. PostNL delivers on Wednesdays, Thursdays, Fridays and Saturdays."
This means students and lecturers must place their orders well in advance. If you try and order a test on Monday in order to go to class on Wednesday, then you're out of luck. Why does it take so long for those tests to be delivered?
First set
Well, this is mainly due to PostNL's current capacity, according to a spokesperson for SURF, the IT organisation for education. "Shipping these self-tests to all students and employees is a huge and complex undertaking, so of course it is difficult to predict the exact date of delivery. Our goal is to have a processing time of five working days before your order is visible using track and trace."
She confirms that PostNL will only deliver the self-tests on Wednesday through Saturday. This was agreed due to their capacity.
A little stash
The good thing is that users can order between two and four self-tests each time, which means they can have a little stash of tests at hand. "The goal is to get as many first sets to as many students and employees as possible", explains the spokesperson. The portal will show when you can order your next set of tests.
What happens if the demand increases sharply, all of a sudden? Will there be enough for everyone? "Of course we are always dependent on how many tests are available before we can accept and process orders. But we are prepared for large numbers. The website is now only being used by universities and universities of applied sciences. Students of vocational education and training will not be able to order tests through the site before June."
The government has budgeted half a billion euros to make the voluntary self-tests available to higher education. If you have any symptoms you will still need to drop by the GGD Municipal Health Services.