'Dangerous' floor in Medicine building: no measures will be taken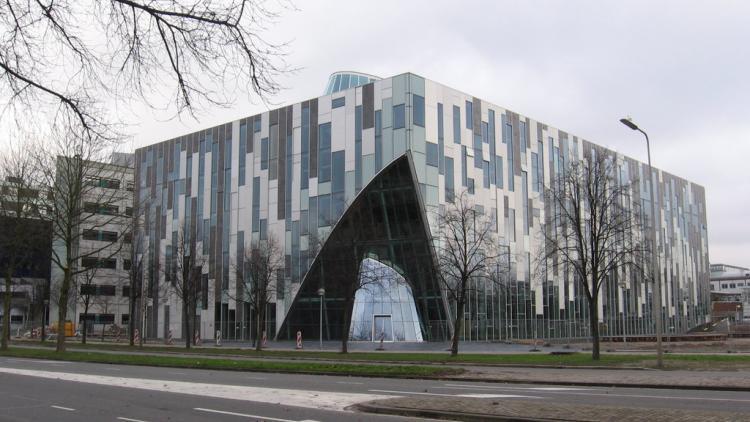 Het Hijmans van den Berghgebouw is voor de helft eigendom van de Universiteit Utrecht (Foto: Wikimedia Commons/Kelonios)
The UMC Utrecht received noticed last week that the Hijmans van den Bergh building contained so-called Bubble Deck floors. These wide span floor slabs, that reduce the amount of weight and material needed, were responsible for a structural collapse in a parking garage near Eindhoven Airport in May this year.
After a country-wide inventory by the Ministry of the Interior, several buildings – among which buildings at Erasmus University Rotterdam and Windesheim University of Appied Sciences in Zwolle – were closed.
A spokesperson for UMC Utrecht, which co-owns the Hijmans van den Bergh building with the UU, says there is no reason to close the building. Analysis has concluded that the building's construction is sufficiently safe. In the coming weeks, additional investigations will be conducted. UMC Utrecht and the UU don't own any other buildings that were constructed using the same floors.
More than 3700 students of Medicine and Biomedical Sciences study in the Hijmans van den Bergh building in the Uithof. The building also houses more than 500 employees of the Faculty of Medicine. Everyone will be informed about the status quo through faculty websites and intranet on Tuesday.
The Hijmans van den Bergh building was designed by architect Erick van Egeraat and was completed in 2006.