Death of UU student hard blow for student association USC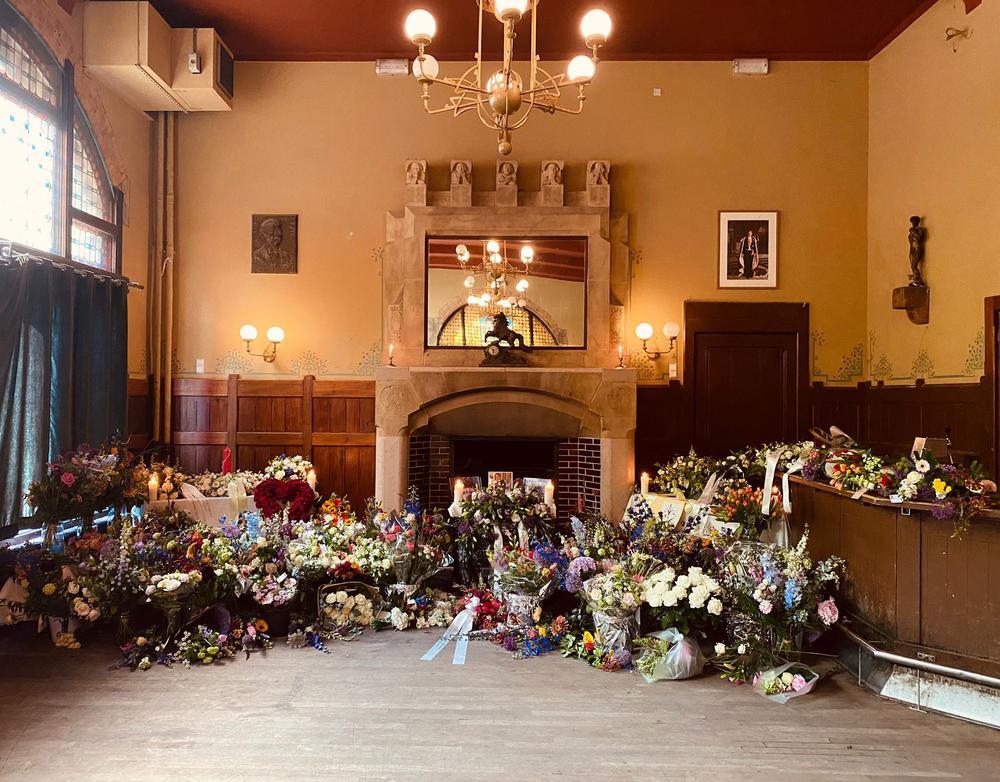 Flowers by the fireplace of USC's conference room. They were sent to Jan de Beaufort's family. Photo: USC
There were no less than three obituary pages dedicated to Jan de Beaufort in the Dutch newspaper NRC this past weekend. They were signed by USC, the female student association UVSV, his student house, his year club (the group of USC members that joined the same year as he did), and the year club of his parents. All of them referred to Beaufort as a charismatic and beloved student. "His good-natured, helpful and loyal character, his typical smile, and his sincere interest in others will never be forgotten", his roommates write.
Last week, they shared a message on social media about their roommate gone missing. The post was later edited to inform that he had passed away. The student association has arranged for psychological assistance for his roommates and other members. It also announced a mourning period until May 18. No activities were organised during this time.
The De Beaufort family is well-known among Utrecht fraternities. That is why the memorial service was held in the Dom church. The family also has close ties with the Dutch royal family. Father Frans de Beaufort was one of the groomsmen at king Willem-Alexander's wedding with queen Máxima, and the godfather of Princess Alexia. Willem-Alexander was also a ceremonial master at the wedding of Jan's parents.
Jan de Beaufort was a second-year USC member. In 2021, he switched Bachelor's and started studying Veterinary Science. The faculty, which has also posted an obituary, states that students who have been affected by his passing can turn to counsellors and study advisors. Later this week, the faculty will open a condolence register in the hall of the Androcolus building.
Advertisement