They have to pay higher tuition fees
'Dijkgraaf hampers refugees' right to education'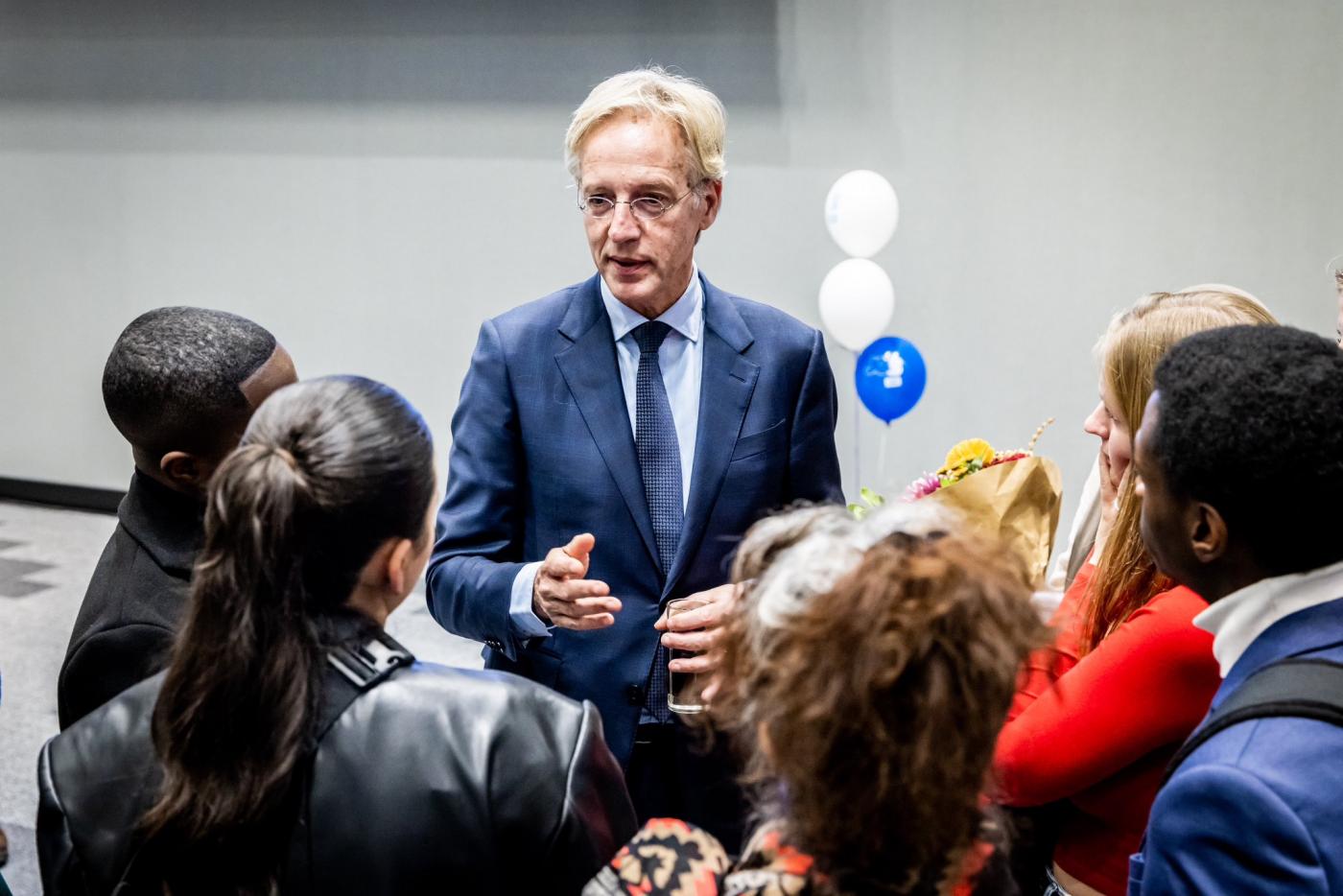 Minister Dijkgraaf is not giving in. Photo: Dijkgraaf's Twitter account, @RHDijkgraaf
Some young adults have been living in the Netherlands for years, they have even graduated from high school here. Yet, they have to pay thousands of euros more than Dutch students to attend university. That's because they have no permanent residence permit, which means they have to pay the same tuition fees as international students coming from countries outside the European Economic Area. 
Pull factor
The Minister of Education, Robbert Dijkgraaf, is not going to change that, he told the House of Representatives in a letter. He is worried that the standard tuition fee would be "a pull factor" for refugees to the Netherlands, especially considering the number of English-taught programmes available.
He also shifted the responsibility for this policy to the Parliament itself, as they are keen to control the influx of international students. In the Minister's view, that wish is at odds with the call for a reduction in tuition fees for refugee students, making them pay the same amount as Dutch students. 
Rian Ederveen, from the National Support Centre for Undocumented Immigrants (Dutch acronym: LOS), is very disappointed. "Students without a residence permit can continue to go to school until they are 18. That is a human right. If they're awaiting a residence permit, having applied for asylum, they can also pursue their studies further."
Barrier
But doing so entails a huge barrier: the tuition fee of thousands of euros per year applied to students from outside the EEA. Despite those rates, a few hundred asylum seekers are pursuing higher education.
"We don't know exactly how many there are because they are afraid of being 'discovered' and deported," says Ederveen. "They are doing everything they can to be unobtrusive. Sometimes we hear only years later, when they register with us, what they had to endure and how their family had to scrimp and save in order to be able to pay the tuition fees."
If they come forward – usually through the DreamersNL campaign, in which LOS is taking part – sometimes it is possible to arrange lower tuition fees for them. "We are in touch with around ten institutions, mostly universities of applied sciences in big cities. In fact, we always find a willing ear when we explain the problem."
They're not foreign students
But if youngsters without documents are not aware of the campaign, they often get bogged down in the procedures and thus unable to pursue higher education. "We really want these young people, who are rooted in the Netherlands and oftentimes opt for Dutch-taught programmes, to be allowed to pay low tuition fees. They are not foreign students, after all."
On February 1, the Parliament will hold a "two-minute debate" with Dijkgraaf about the situation of refugees in higher education.
Advertisement