An end to social drinks for the time being and again no student exchanges; but education continues as planned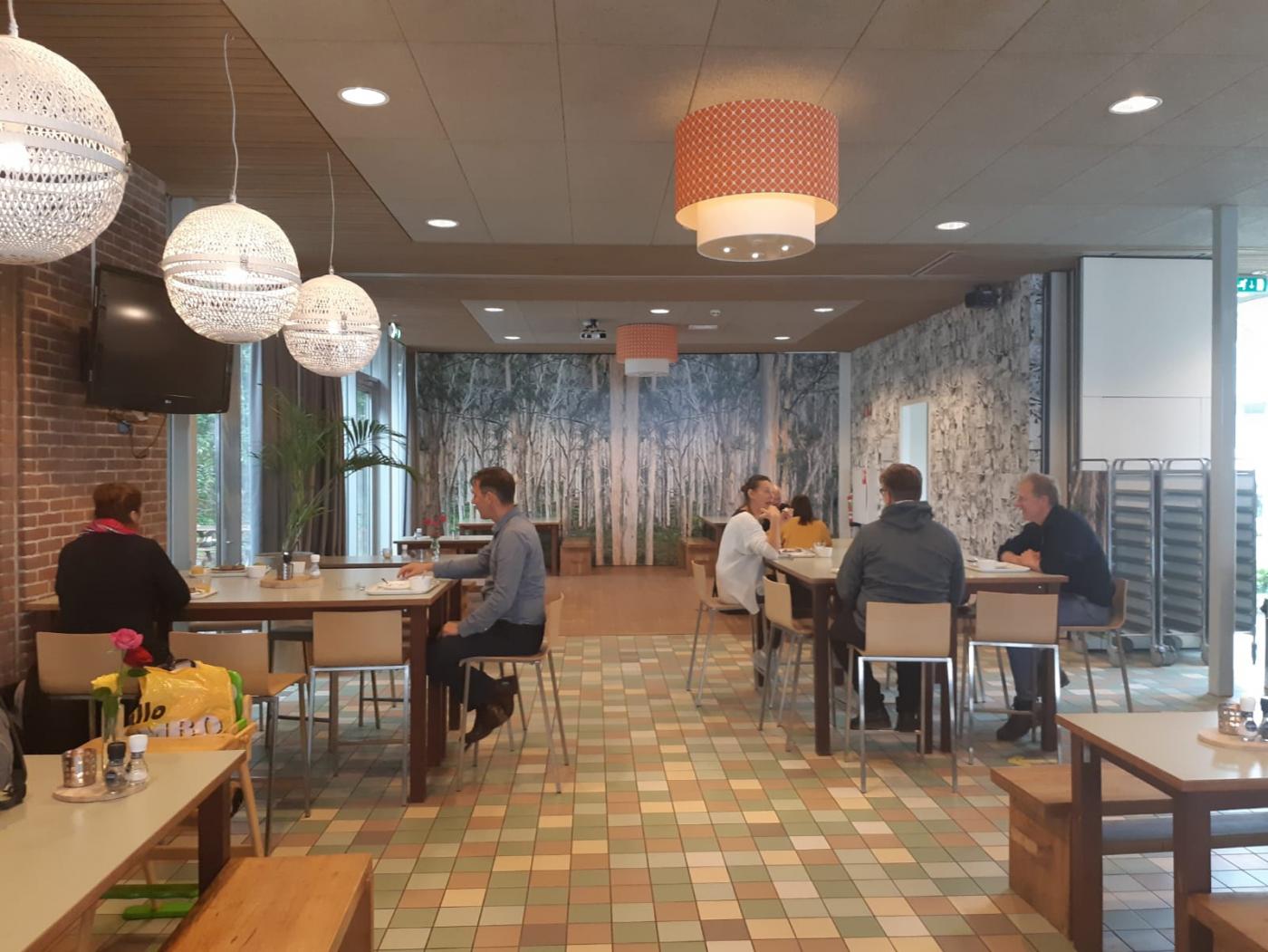 At the beginning of this week the editors of DUB had their away days in the Stay Okay in Soest, the UU Executive Board is now putting a stop to team outings. Photo DUB
It was already clear on Monday evening after the Cabinet press conference that the timetabled education in University buildings can continue under the new corona rules. There are no obstacles to on-site examinations either. The government makes an exception for educational institutions to the maximum group size of thirty people.
In an e-mail sent to students and staff on Tuesday evening, the UU Executive Board stated that there was no reason to cut back on 'physical' education. The study places in the University Libraries will also remain available. Since this week, the University Library has taken measures against students who do not show up after making a reservation. The places of these no show students will be released after 30 minutes.
Masks not yet on the agenda
Research in University buildings, such as lab work, can also continue for the time being. However, just like all other UU staff, researchers are asked to come to the University only when strictly necessary. Employees should work from home as much as possible.
For the time being, UU does not seem to have to worry about whether students and staff should wear masks. In other regions, however, this has been a topical issue (in Dutch, ed.) since Monday.
However, meetings that are not directly relevant to the progress of education and research will be off the agenda for the next three months. This includes company outings and other team meetings. The situation is different for promotions, orations and graduations, as well as for training sessions. As long as no more than thirty people are present, these can continue to take place.
No exchange
Finally, as in the first semester, the UU Executive Board has decided not to allow Utrecht students to study abroad in the second semester. International students will also not be able to come to Utrecht. "It's a great pity, (...) we're opting for safety and clarity.
Although many activities can still take place, the Executive Board calls the introduction of the new measures "a disappointment". Students and staff are being asked to abide by the rules so that the University can retain its current exceptional position and, in the long term, offer normal education on location in Utrecht.