Everything you need to know about the curfew starting Saturday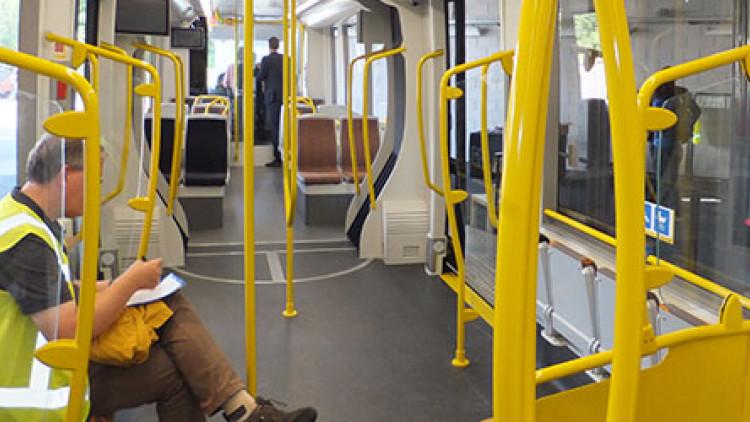 The public transport will keep on running after curfew hours, but timetables may change. Photo: DUB
There are a few exceptions to the rule, including students and teachers who are still on the street after 09:00 pm because of a test applied on campus. In its latest corona update, the university stresses that those in this situation must carry two statements: one from Utrecht University, which will be handed out to students at the test location, and another one from the government, which can be downloaded on their website.
It is not yet known exactly how many exams are scheduled for the evening time and how many students will be taking them. However, most evening tests are applied by the Faculty of Science.
Employees who absolutely must go to the campus in the evening to perform their jobs, such as security personnel and those taking care of animals, are also allowed to travel from and to the university after curfew hours. They, too, will receive a statement from the university.
Researchers who have to be in their lab in the evenings can request a statement from their dean. Similarly, those working occasional evening shifts can request a statement from their manager.
Education remains online
Due to the lockdown that started in mid-December, the university had already decided to offer as few classes in the university buildings as possible. Educational activities starting or running after 6 pm will be rescheduled, so that students and staff have enough time to lock up the buildings safely and travel home before the curfew.
Because of the coronavirus mutation originated in the UK, the university has also decided that most classes will continue to be offered online on block 3, which starts on February 8. This decision may have consequences for the courses' schedule, so students should stay tuned. They will receive more information before February 1.
Library closes earlier
Last but not least, the libraries' opening hours are being reduced. "The Central Government doesn't allow us to make exceptions on the curfew for study places", explains UU in its e-mail. There are more than 300 study places available at the libraries in the Utrecht Science Park and the city centre, but they will no longer be offered until 1:00 am as is customary during the exam period. Instead, students may only use them until 7:30 pm. Other university buildings, with the exception of those holding animals, will close at 6:00 pm.