The Faculty of Science, Geo Sciences and Social Sciences will be given new classrooms at the Bolognalaan in early 2019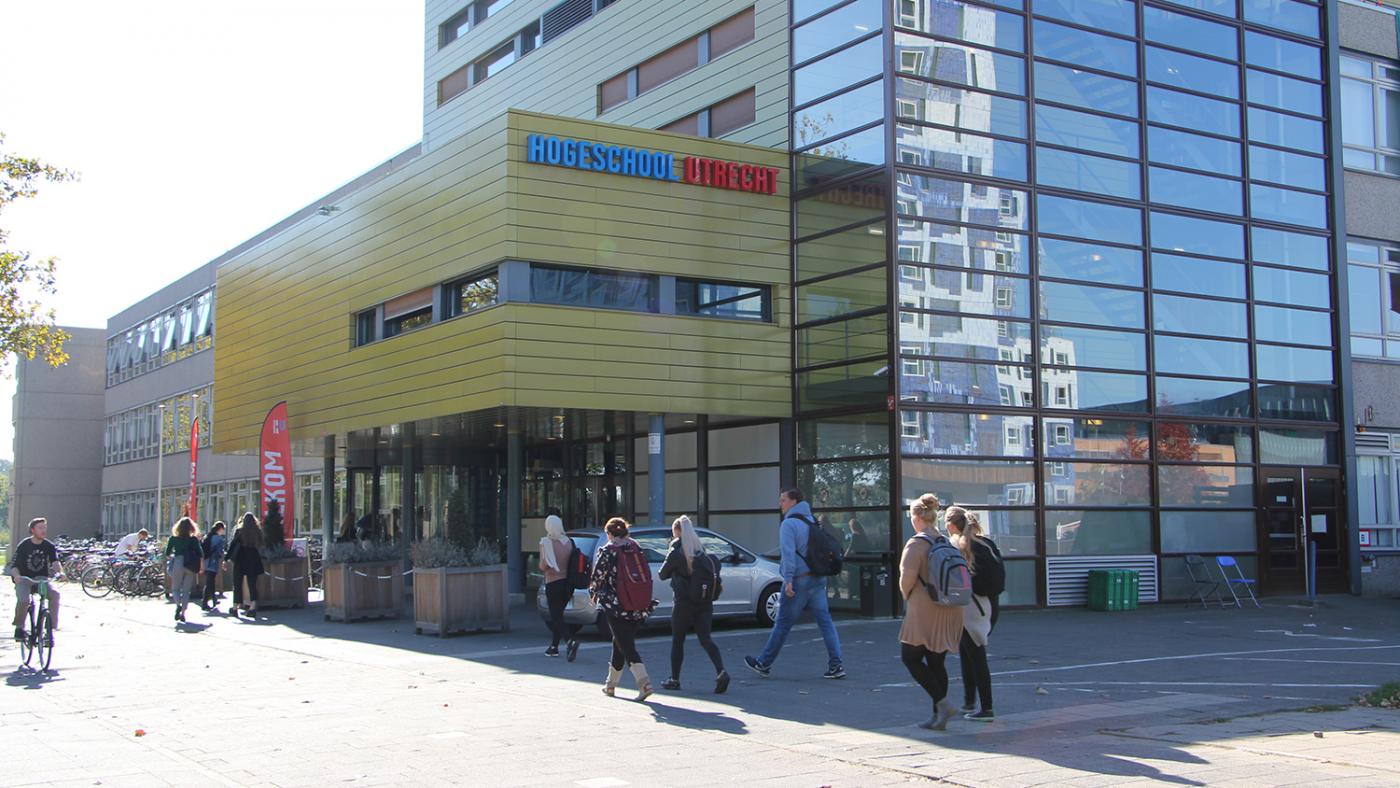 The University will share the building at the Bolognalaan with some HU programmes
Until the move in February, the faculties will continue to use the premises at the Israëlslaan and the Van Unnik building as educational locations. In the original plan of the University, the educational location would already move to Bolognalaan 101 in September. However, the University of Applied Sciences needed the location longer than expected, as a result of which the necessary renovations in the building have been postponed.
More space in 2019
Instead of April, the renovation started in September, says programme manager Michel Bosveld. "We started with the construction of our own data network. Because the University gives lectures to larger groups, we add spaces and demolish some partitions." The lecture rooms are refurbished and equipped with new audio-visual equipment, power outlets for laptops, extra whiteboards and new furniture.
"We are also creating a study landscape with sufficient workplaces for the students," Bosveld continues. He says that the workplaces are exclusively intended for students of the University. The faculties of Science, Geo Science and Social Sciences will share the entrance and the canteen with HU students. In the first instance, these will be students from, among others, the Journalism programme. Due to lack of space in the new HU building on the Heidelberglaan, these are left behind in the Bolognalaan. As soon as these students leave in September 2019, more study rooms will become available for the university, says Director of Operations Dick de Wolff of the HU. "Only the clinics of physiotherapy, oral hygiene and eye care stay at the Bolognalaan."
Running and standing still
Students from the Faculties of Science and Geo Science must walk for fifteen minutes from their north-western corner in De Uithof to reach the Bolognalaan 101. Because the building is located at one and a half kilometres from its other locations, Assistant Professor of Mathematics Joke Daemen foresees problems. She already has trouble keeping up with her schedule. "After my work group in the Buys Ballot building, I ask the students to ask their questions on the way to the bicycle shed. I still do not manage to be on time with my next group in the Ruppert building. I storm in five minutes late. There is no time to switch gears."
She prefers to use the time before and after her lectures to speak and help students in person. She understands that the University must deal efficiently with educational locations, "but the flexibility in the understanding of employees is wearing thin." She hopes that the development of the building will pay extra attention to teacher facilities. "For teachers, it is of great importance per education period where and when the classes are scheduled. This is the difference between occasional coffee with students and colleagues or running and standing still."
Utrecht University will initially rent the building for three to five years. They are still looking at the canteen, which is likely to include a small-scale eating facility.