Farewell Mentimeter, hello Wooclap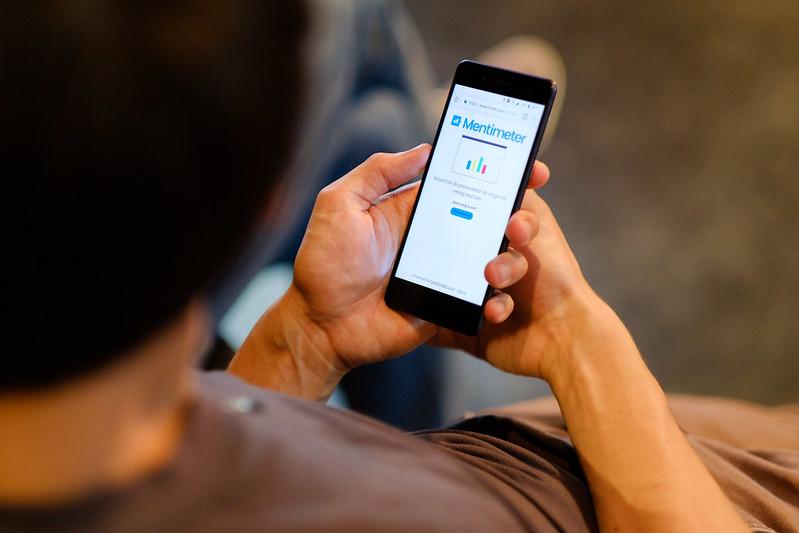 Photo: Flickr / Sebastiaan ter Burg
Mentimeter has certainly been used a lot at the university in the past year and a half. Forced to offer their courses online, teachers found it a useful tool to engage students from afar and make education a bit more participative. The software allows each student to use their phone or laptop to vote a certain proposal, express preferences, or answer multiple-choice questions. The results can be seen right away.
Last year, the university concluded that there were privacy issues involved in the use of this tool. The biggest problem was that a series of American companies had access to the users' data, which means one cannot guarantee that they will comply with the European privacy standards, or that there won't be any privacy violations. At the time, many teachers feared they would have to abandon a beloved tool in which they had invested a lot of time and energy.
Mentimeter was tolerated by UU for quite a while because a new tender round for the voting software was coming up. Prior to the tender round, however, it became clear that Mentimeter's supplier "cannot and does not want to solve the privacy problems", according to a memorandum to the University Council.
That's why the university decided to ditch Mentimeter altogether: the tool may no longer be used after Block 2. But UU is not the only institution giving Mentimeter the boot: the universities of Amsterdam, TU Eindhoven and the Utrecht University of Applied Sciences are also parting ways with the software.
So, what can teachers use instead? Early this year, UU introduced Wooclap as an alternative. Offered by a Belgian company, the software is different from Mentimeter, but "works satisfactorily for the same purpose," UU concluded following a short pilot. The universities in Amsterdam, Twente and Maastricht also regard Wooclap positively.
What's more, Wooclap can be used throughout the next four years for a price that is below the tender limit, which means it will not be necessary to have multiple parties submit tenders.
Earlier this year, UU banned Zoom. The video chatting software also had a number of unsolvable privacy-related issues.