Court rules about death of Flemish student
Fraternity members given community service for deadly hazing of Sanda Dia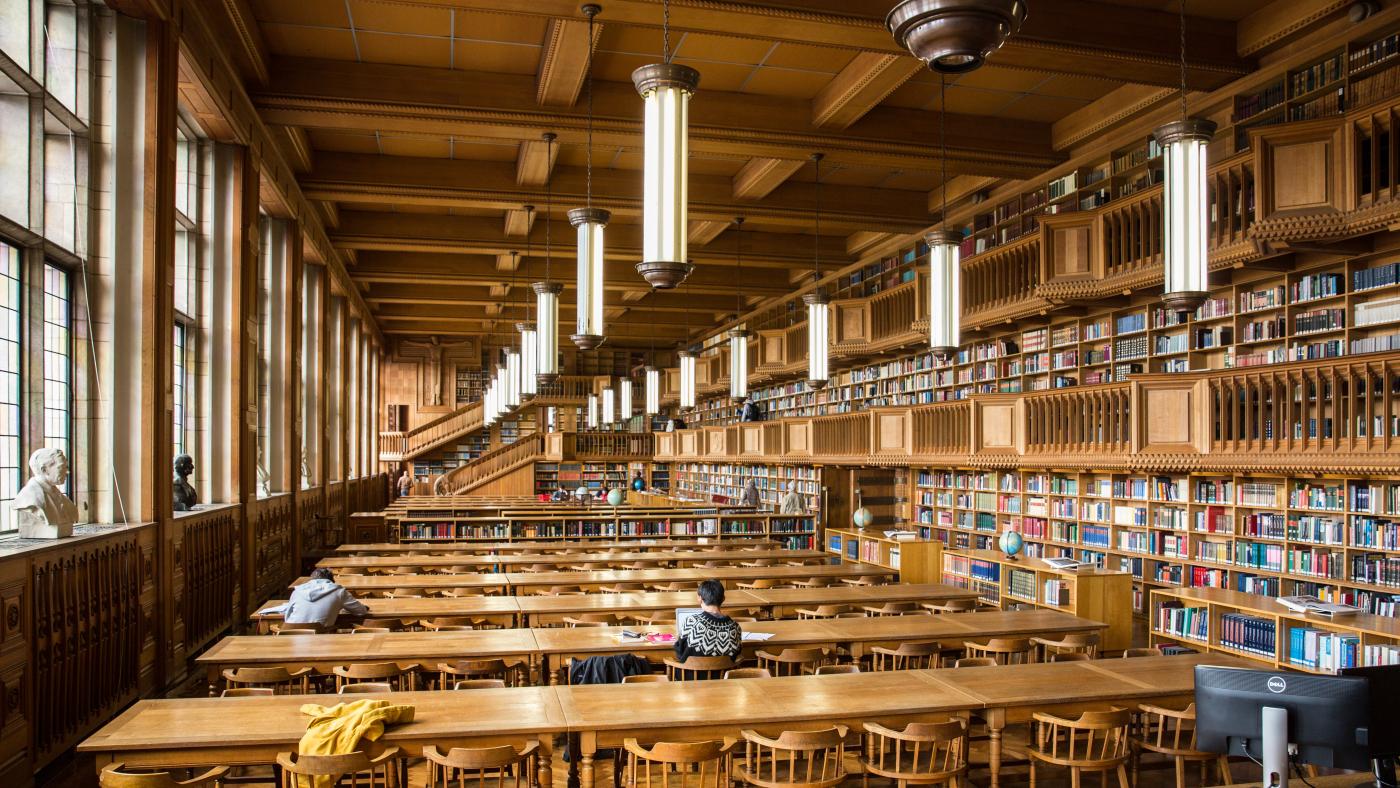 KU Leuven's library. Wikimedia Commons / CC BY-SA 4.0
Last Friday, the Antwerp Court of Appeal issued its ruling in the case against eighteen former members of a fraternity called Reuzegom, who subjected 20-year-old Sanda Dia to a brutal hazing.
Dia died from cardiac arrest in December 2018. During his 'initiation', he was forced to swallow live goldfish, eat a mouse that had been put in a blender and drink considerable quantities of fish sauce. He was also forced to sit in a pit of ice-cold water for several hours. When Dia became irresponsive, the Reuzegom members failed to take him to a hospital quickly enough.
The prosecution held eighteen defendants liable for this and sought prison sentences ranging from 10 to 50 months. Eleven of the defendants asked to be acquitted, while seven others asked for lighter sentences.
Sentencing
The appeal court ruled that all the Reuzegom members were guilty of the 'unintentional killing' of Sanda Dia. They were also found guilty of degrading treatment and of breaching animal welfare legislation.
The eighteen fraternity members have been sentenced to 200 to 300 hours of community service. They were also ordered to pay a 400-euro fine and damages of thousands of euros to Dia's parents and other family members.
However, the court acquitted them of administering the salty fish sauce, which led to his death, stating that the product is widely available and that most people are not aware that too much salt can be harmful.
They were also acquitted of 'culpable negligence' for not helping Dia quickly enough. According to the ruling, the fraternity members did not realise how serious the situation was, assuming that Dia was merely hypothermic.
Disbanded
The fraternity, which was founded more than seventy years ago, was disbanded a few days after the deadly hazing. Its members deleted videos and photos from their mobile phones in an attempt to erase any traces of the hazing. It was a long time before they began to feel the consequences of their actions. It was not until 2021 that KU Leuven suspended the members in question.
The criminal investigation and trial also took some time, partly because one of the suspects is the son of an Antwerp judge and the case initially had to be referred to another court.
The case also has racist undertones. Dia was the son of a Senegalese father and a Belgian mother. He was being initiated alongside two white students who were reportedly taken out of the ice-cold water before him. However, this was not taken into consideration during the trial.
The Netherlands
Hazing rituals have caused the death of Dutch students a few times as well. The most recent case happened in Groningen in 1997 when a student was forced to drink too much gin. 1965 saw the notorious 'Roetkapaffaire': an aspiring member of the Utrecht Student Corps suffocated while wearing a mask filled with soot during a hazing ritual, with the perpetrators receiving only light sentences.