More articles under Open Access
Free for all: four out of five scientific articles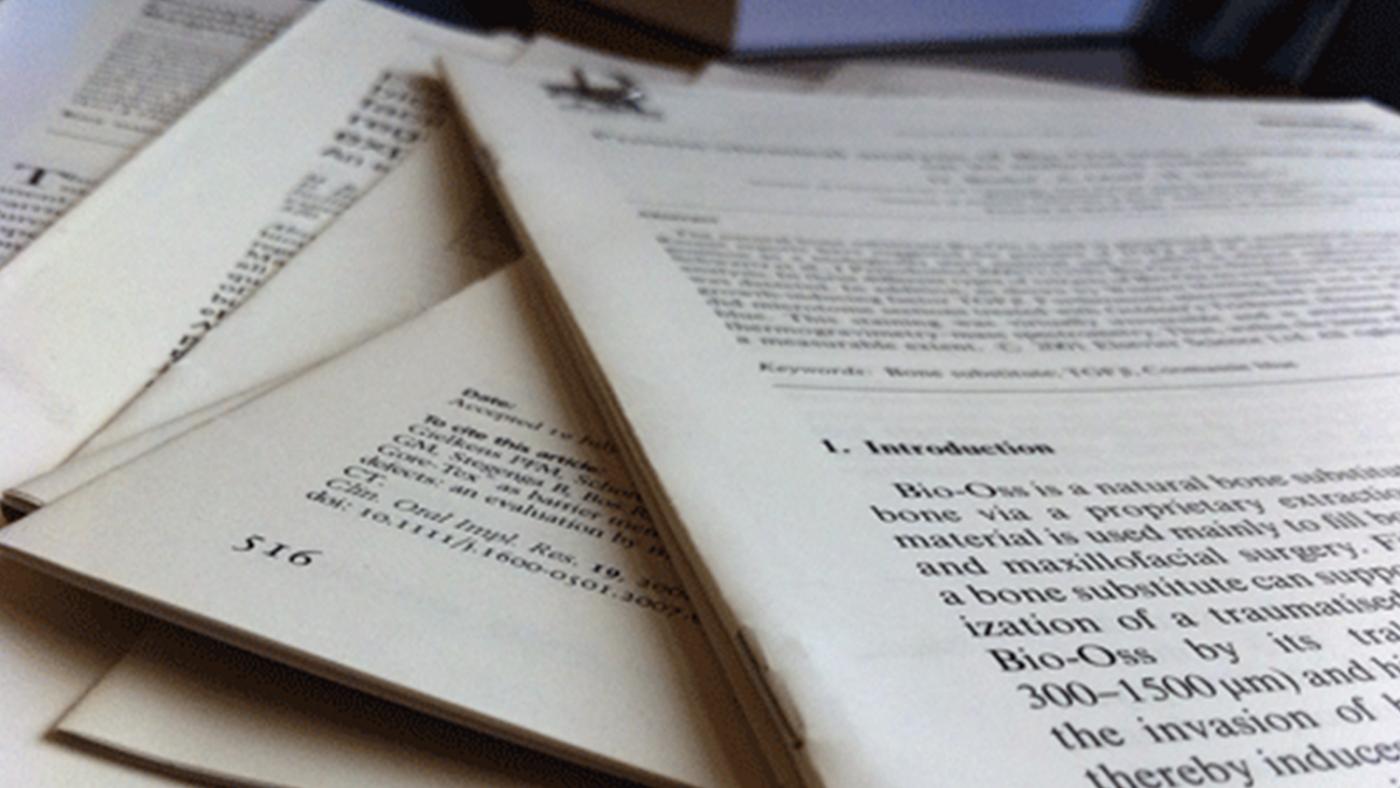 Photo: ScienceDocs
Universities receive government funding to conduct research but the results of that research often end up behind the paywall of an expensive journal. Both the government and the universities are unhappy with this situation and it is their stated aim to make publications by Dutch scientists freely available across the board.
As a result, more and more articles are therefore being published as open access. On Tuesday, the association of Dutch universities, UNL, reported that this figure rose from 73 to 82 percent last year.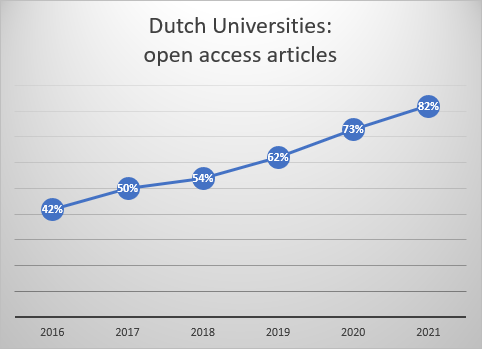 © HOP. Source: UNL.
While these figures give an impression of the trend, UNL also has a word of caution: not all of the underlying measurements are equally reliable. This has to do with sources, differences in definition and the time at which the measurements were taken.
In 2013, Sander Dekker – state secretary for education at the time – announced that the shift towards open access should be completed within 10 years. That target will not be met, but the upward trend is clear.
There are various routes to achieving open access publication. Some journals are fully open access, which means they operate without a payment wall. This is known as the 'gold' version of open access. Alternatively, authors are permitted to place the article in an online archive of their university. This approach is referred to as 'green open access'.
In a letter to the minister, the universities write that they want to broaden their outlook. They not only want journal articles to be accessible, but also books and conference contributions. Their aim is to focus more on these aspects in future.
They are asking the government for changes in legislation to accelerate the transition to open access. They want greater opportunities to permit free publication of the full output of higher education institutions without an initial restricted period.
Essentially, open access means that universities no longer pay for subscribing to a journal, but for the opportunity to publish in its pages. This system also has a number of drawbacks. The more submissions an editor accepts, the more the magazine earns. Another drawback, as Leiden University recently warned, is the risk that researchers find themselves unable to publish when the budget runs out.
Despite these considerations, the open access transition appears to be inevitable. For years, the Dutch Research Council has been a strong advocate of open access, to the point where it is now a condition for being awarded a grant. Since last year, the Council has been carrying out random checks to see whether researchers comply. If not, it could affect their funding in future.
As this spring's 2022 Leiden Ranking revealed, some universities publish more in open access than others. It is now common practice at the University of Groningen, while the University of Twente appears to be lagging slightly behind.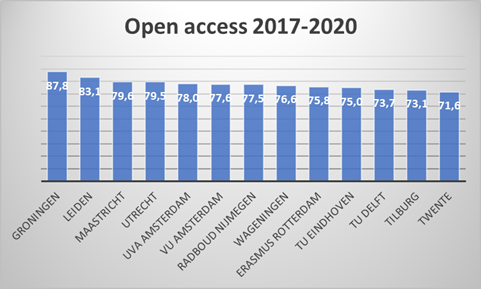 © HOP. Source: CWTS.
Open access is part of a wider drive towards open science: advocates of the open approach argue that other aspects of research, such as data and design, should also be made readily accessible.
Advertisement