At least 46 coronavirus cases among Triton and Orca members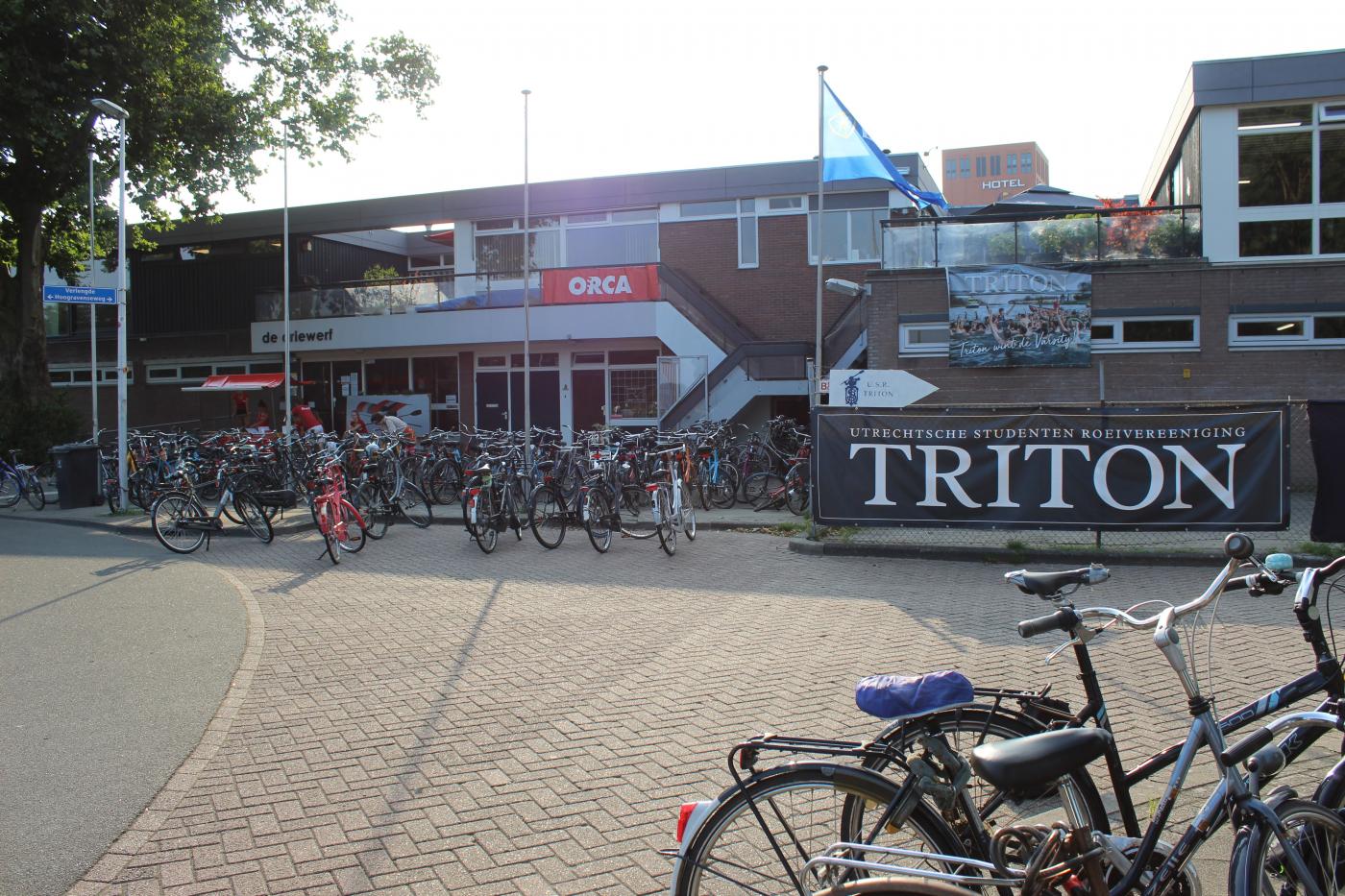 Photo: DUB
Students got infected during a party organised by Triton last Wednesday night. So far, the municipal health services (GGD in the Dutch acronym) have identified 26 cases connected to the party, and they don't rule out that more cases may come to light as more people who attended the party get tested. 
The association has canceled all events for the time being, according to a statement (in Dutch) published on their website. But members are still allowed to row. There are no barriers for that.
This week, Orca announced similar rules. The association threw a "de-training" party last Sunday at club Poema. That's how they call their yearly celebration following an intense period of training. About 450 people attended the party, of which twenty have tested positive for the coronavirus. For this reason, the association has cancelled all its activities demanding a negative test result upon entry, until next Tuesday. But members can still exercise.
Unitas and Veritas closed
Unitas threw a boat party for 180 guests last Friday. On Monday, two of these guests tested positive, the association says in a statement (in Dutch), adding that more people may have gotten infected at the party.
The municipal health services advise people to get tested five days after having been "possibly exposed" to the virus. After consulting with the GGD, Unitas decided to shut its doors until Monday.
Another student association from Utrecht, Veritas, announced that it is shuting its doors "in precaution", but didn't react to some of the questions DUB sent them via e-mail. We asked how long the association is going to stay closed, as well as the main reason behind this decision. Some of Veritas' members have been infected, but it is not clear how many. "The amount of infections is minimal", says the association. 
Regrettable
All associations mentioned above state that a proof of vaccination or negative test result was required to enter their parties. Guests used the Corona Check App for that purpose. They also claim that all rules established by the Dutch government have been followed throughout the parties.
Additionally, the associations declare that they're in close contact the GGD. All members have been informed about the infections and asked to follow the official recommendations for people who have been in touch with someone who has tested positive.
Unitas rector Jelle Paulus says the contaminations are "extremely regrettable". His association is going to talk to the GGD to see if the access control can be improved, so that members can still gather, but in a safe way.
Yesterday, July 6, 88 coronavirus cases were confirmed in Utrecht – twice as much as last week's average. Utrecht mirrors the national trend. According to the GGD, the increase is attributed to young people partying and travelling. 
Advertisement