Mass exams allowed again from September 20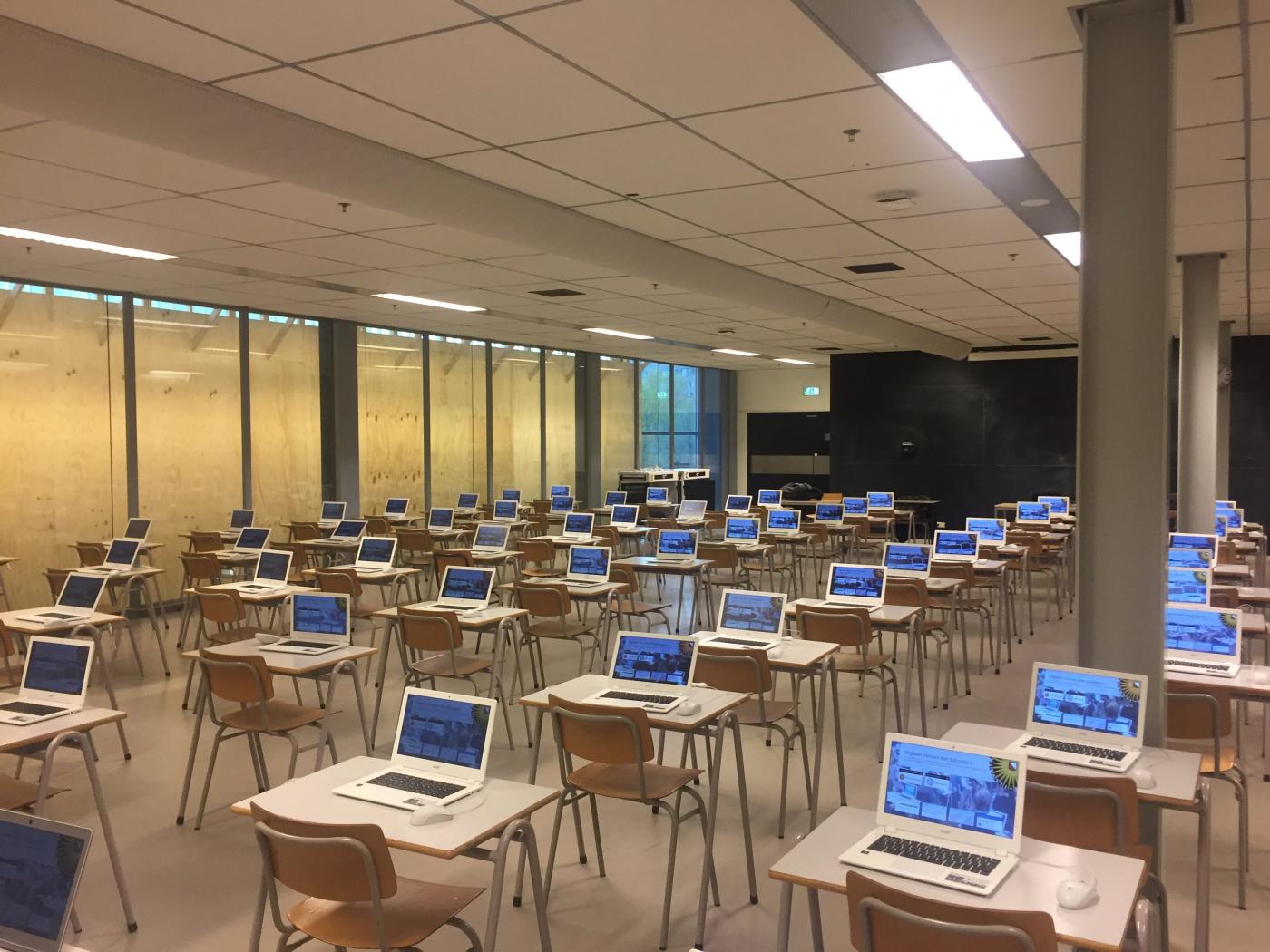 Photo: DUB's archive
The Dutch Ministry of Education explained the new measure in a 'service document' (in Dutch) for the higher education sector. The decision comes as a response to a motion tabled by MP Attje Kuiken (PvdA), who asked why institutions couldn't be allow more than 75 students if they organised their exams in conference centres like the RAI, in Amsterdam. The House of Representatives unanimously supported her proposal to facilitate exams for large groups once again.
Walking routes
The relaxation relates specifically to exams. For lecture halls, libraries and canteens, the limit of 75 people per room still applies.
However, students do not have to keep a distance of 1.5 metres from each other anymore, except at mass exams. But they still have to wear face masks in the hallways. If they experience Covid-related symptoms, they must stay at home and get tested. Meanwhile, universities must ensure good ventilation and appropriate walking routes.
In addition, the ministry asked the higher education sector to help with an awareness campaign about self-testing and vaccination, as not all students are aware that they can get self-testing kits for free and get vaccinated without an appointment. 
Fragile health
Dutch MPs also expressed concerns about students and employees with health conditions that keep them from being vaccinated. They wondered whether that group would still be able to take classes remotely.
The new service document contains very little information about this topic. In such cases, the ministry expects higher education institutions to "devise appropriate common-sense solutions based on mutual respect".