Middelburg students struggle to get tested for COVID-19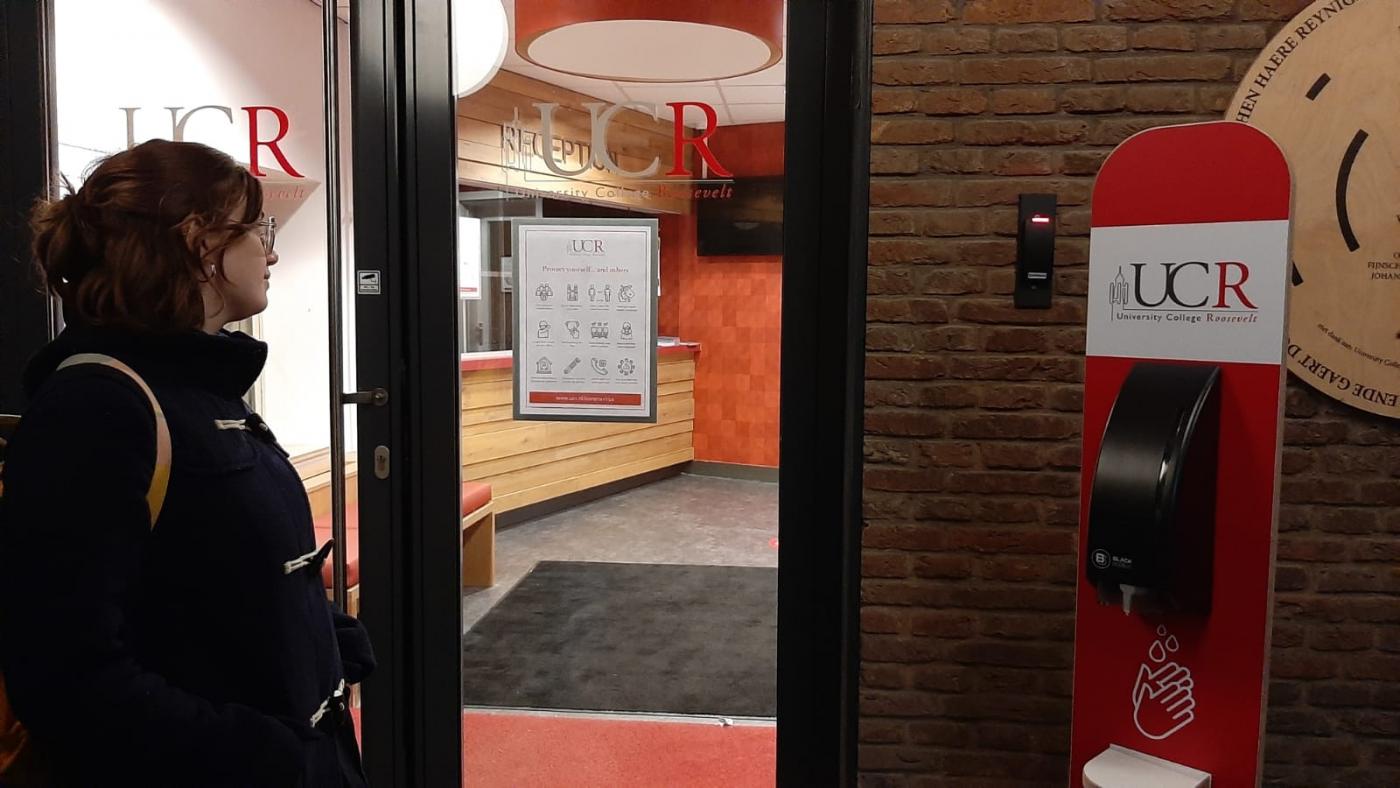 Photo DUB
UCR student Francis was faced with a big challenge right in the middle of introduction week: she had to get tested for COVID-19. After experiencing mild symptoms, the student decided to make an appointment for a test. However, she was told that the closest testing facility was in Vlissingen, which is around 9 km away from Middelburg, where UCR is located. 
Having arrived just a couple of days prior and not knowing how to get to Vlissingen, Francis found the situation very stressful. She can't drive and she didn't want to take the bus in order not to transmit COVID to other people in case she did have the disease. So, biking for about thirty minutes was her only option.
The task proved to be hard. Although Francis experienced only minor symptoms, she had to stop several times along the way to rest, and "would definitely not recommend cycling to someone with severe symptoms". Fortunately, on arrival, cyclists didn't have to wait in line to get tested. Although the testing facility was designed for cars, the student was able to get tested quickly.
Forced to take the bus
Unlike Francis, another UCR student (who wishes to remain anonymous) experiencing severe symptoms at the beginning of the semester "could not cycle half an hour to get to Vlissingen and then cycle half an hour again to get back". The absence of testing facilities came as a surprise to her. "I really expected to find those in Middelburg." 
As she doesn't know how to drive, she was forced to take the bus to get tested. It wasn't an easy decision. "I thought about calling a taxi to get there, but then I would still be in close contact with another person." 
Even though she could still socially distance from the other passengers on the bus, she remained "really nervous". But there was nothing else she could do: she simply had to get tested. The situation frustrated her as she expected the [Dutch healthcare] system to take into consideration patients who don't have a car.
Language barrier at the hospital
Some students do find a way to go by car to Vlissingen. Michelle, an international second year student, was "extremely lucky that a friend who was visiting also needed to get tested" and "was willing to drive" her to the testing facilities. However, transportation is not the only problem UCR students encounter when they have to get tested for COVID-19. Michelle was still faced with obstacles due to the language barrier. 
For example, she was unable to understand the panels guiding the drivers to the testing facilities. As a result, she entered a nearby hospital expecting the testing facilities to be there. To her surprise, she was told that the facilities were outside and could only be accessed by car. 
Although Michelle describes her experience as "very stressful", she is happy that everything worked out well.
Meetings with the GGD
Despite this "less than ideal" situation, Dean Bert van den Brink said he is impressed with how the students are handling the situation, making the effort to get tested when they experience symptoms. He also pointed out that the university offers a vehicle free of charge to students experiencing symptoms, provided that they have a driving license. 
Jeanette Gels, Head of Education and Student Office, told DUB that she is in constant communication with the GGD (the association for public health and safety in the Netherlands) to monitor the university's situation. The duo arranged a provisional testing street for UCR students in the beginning of the pandemic, but the facilities were taken away due to low demand. With cases on a rise again, Gels says that the GGD currently lacks the capacity to offer a second provisional testing street in Middelburg. Students will have to continue to find a way to get to Vlissingen.