More enrolments, fewer drop-outs: coronavirus leads to growth in student numbers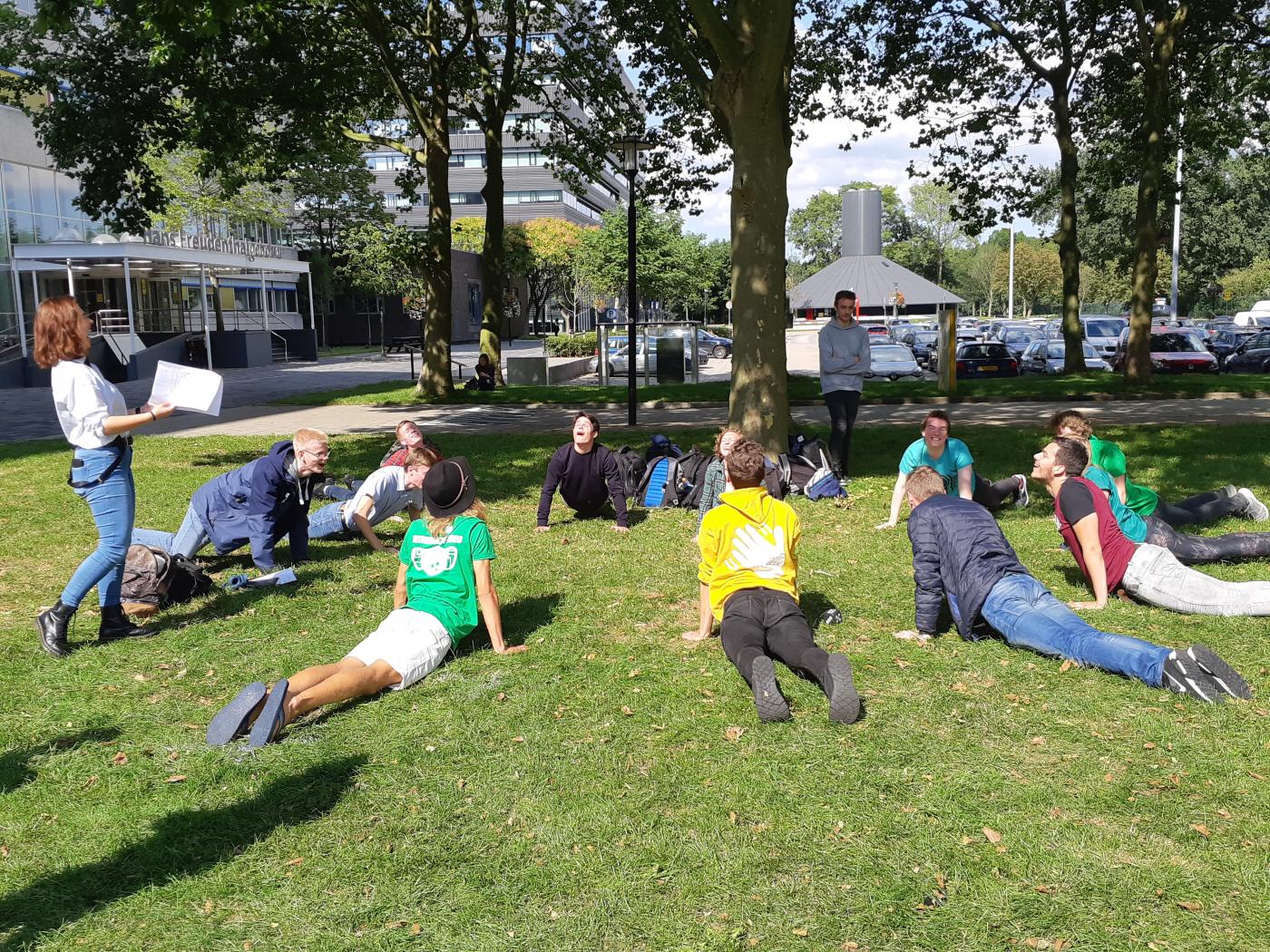 Coronavirus led more people to enroll at universities in 2020. Photo: DUB
In November, preliminary figures showed that the number of students would had hit an all-time high, both in Utrecht and nationwide. Now, the enrolment figures (as of October 1) have been finalised, confirming the trend.
No gap year
The number of first-year Bachelor's students has increased by 13 percent compared to last year. The direct inflow from secondary schools was one percent higher. Because final exams were cancelled last year, more secondary school students have received their diplomas and many of them applied for a university immediately.
Additionally, because of the coronavirus crisis, many young people decided to not take a gap year. A year backpacking through Australia or working as an au pair in Paris just wasn't as attractive anymore.
But the crisis also meant that universities were waiting anxiously to see whether international students would be choosing to come to the Netherlands this academic year. Last May, Nuffic, the Dutch organisation for internationalisation in education, feared that 25 percent of students outside the EEA would not turn up.
Conditional admission
But that turned out not to be the case. Despite all the measures to contain the spread of the virus, the total number of international students enrolled at Dutch universities has risen by 13 percent. This increase can primarily be ascribed to the arrival of more EEA students, while for the first time in years the number of students from outside Europe dropped slightly, by four percent.
The growth in Master's enrolments is also remarkable: up by 19 percent in comparison with last year. One possible explanation is the temporary comeback of conditional admissions for students who, due to the coronavirus crisis, have been unable to complete the requirements for their Bachelor's degree, allowing them to start a Master's on certain conditions.
More lenient
Top performing disciplines were economics, law, behaviour & society, and natural science: enrolment grew by about ten percent. Programmes in the field of education are also on the rise: last year enrolment declined, but now the number of students has risen by six percent.
It's not only that more first-year students are joining the ranks this year: there were also fewer drop-outs. The reason may be that universities are being more lenient with their standards regarding binding study recommendations, according to the Association of Universities in the Netherlands (VSNU).
More on their plate
What this all adds up to is that Dutch univerasities will be considerably busier. But who is going to pay for that? The coronavirus crisis demands a great deal in terms of teaching and student support, VSNU Chair Pieter Duisenberg explains. "Student numbers have been growing significantly for years and now, during the pandemic, universities have even more on their plate."
The VSNU is in dialogue with the Ministry of Education, Culture and Science in order to ensure that, this time, student funding keeps up with the fast-growing numbers in student enrolment. Under normal conditions, funding formulas are only adjusted two years later.
Even so, Duisenberg fears that this kind of one-time-only measure will not solve the problem of increased pressure on universities in the long term. The government will have to make structural increases to the investments in academic research. "That is our message to the next government."
What about universities of applied sciences?
With nearly 500,000 enrolments, the universities of applied sciences (hoogschool) also hit a record number this year, adding about 125,000 freshmen to their ranks: a gain of ten percent on last year. Programmes for sectors currently experiencing shortages, such as teaching and healthcare, are especially popular.