New students choose the 'swap bike' en masse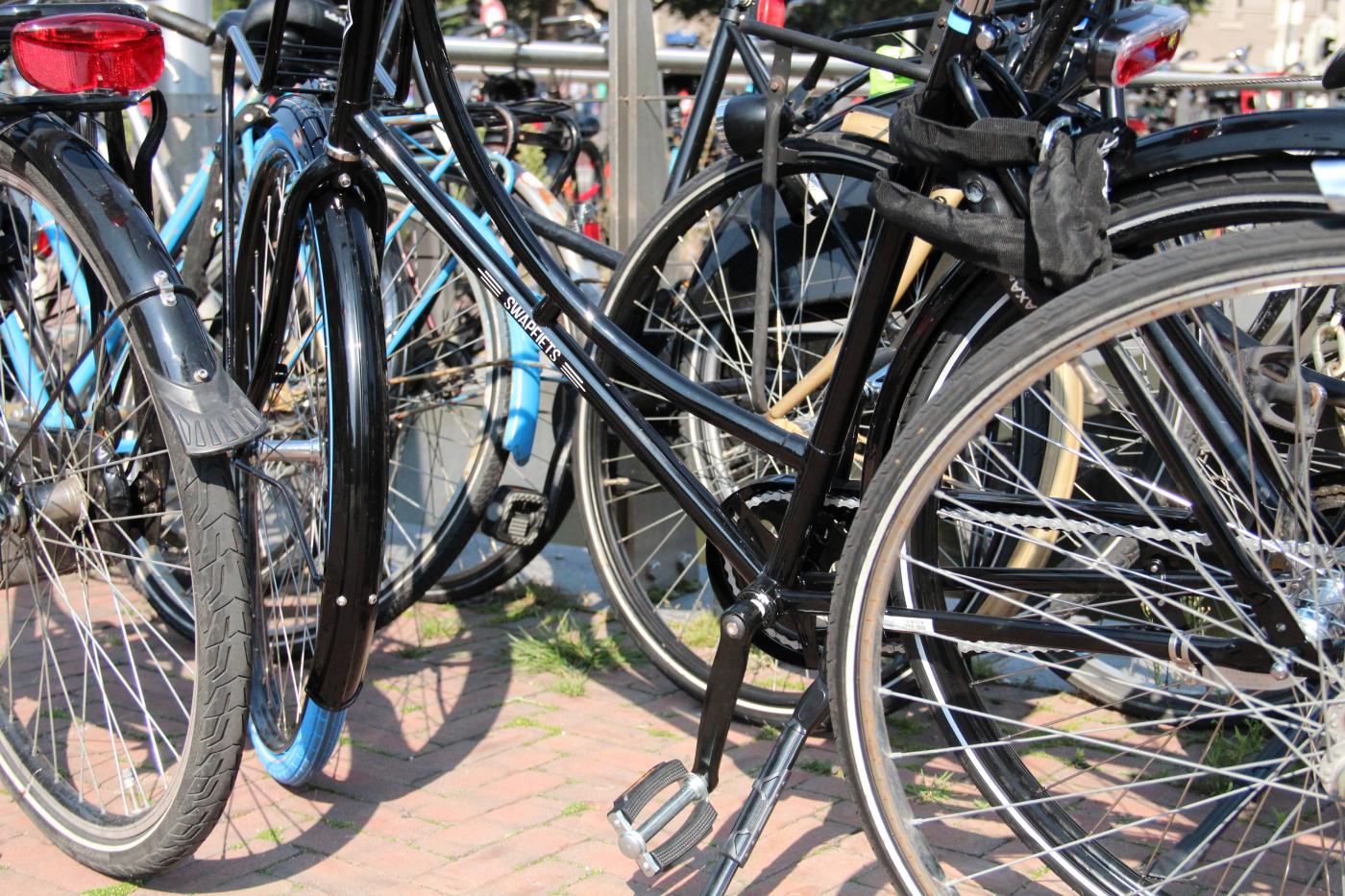 Richard Burger was still a Marine Technology student at TU Delft two and a half years ago, when he came up with the idea for his bike company. "I noticed that the way we use our bikes, caused a lot of frustration," Richard says. With a sigh, he continues: "Walking to the repair shop whenever something breaks, paying for expansive repairs…" There had to be a better way, he thought.
With his friends Martijn and Dirk, he created Swapfiets: a bike you don't buy, but one you get a subscription to, with the option to terminate the subscription every month. For 15 euros a month (12 euros for students), you'll never have to walk to the repair shop again. Instead, you'll be able to swap your bike for a new one within twelve hours. Even if it's stolen, you're back on track in no time (after payment of the 'own risk' fee of 40 or 100 euros). Richard calls the initiative access to 'mobility' instead of access to a 'bike'.
The idea was a successful, as evidenced by the fact that their first forty bikes were sold via Marktplaats (Dutch eBay) within two weeks. The Marktplaats bikes have since been exchanged for new bikes, designed by Swapfiets and bicycle manufacturer Union. The Swapfiets is easy to recognize by its blue front tire. Since Swapfiets was launched in Utrecht this past April, around 500 Swap-bikes have found its way around Utrecht, but this number is growing exponentially since last week's UIT (the intro week for new students in Utrecht).
The company had a bargain deal: students participating in the UIT could bike around on one of the Swap-bikes for the first six weeks of their college career for only ten bucks. Over a thousand of the nearly 4100 UIT participants jumped at the offer. Hence why Richard spent a day – along with a team of forty employees – handing out bikes at the Jaarbeurs square. As founder of Swapfiets, he wanted to be there in person because, he says, these days are 'the most fun'. "You're sort of handing out presents with these new bikes."