No QR code but face mask will be required in higher education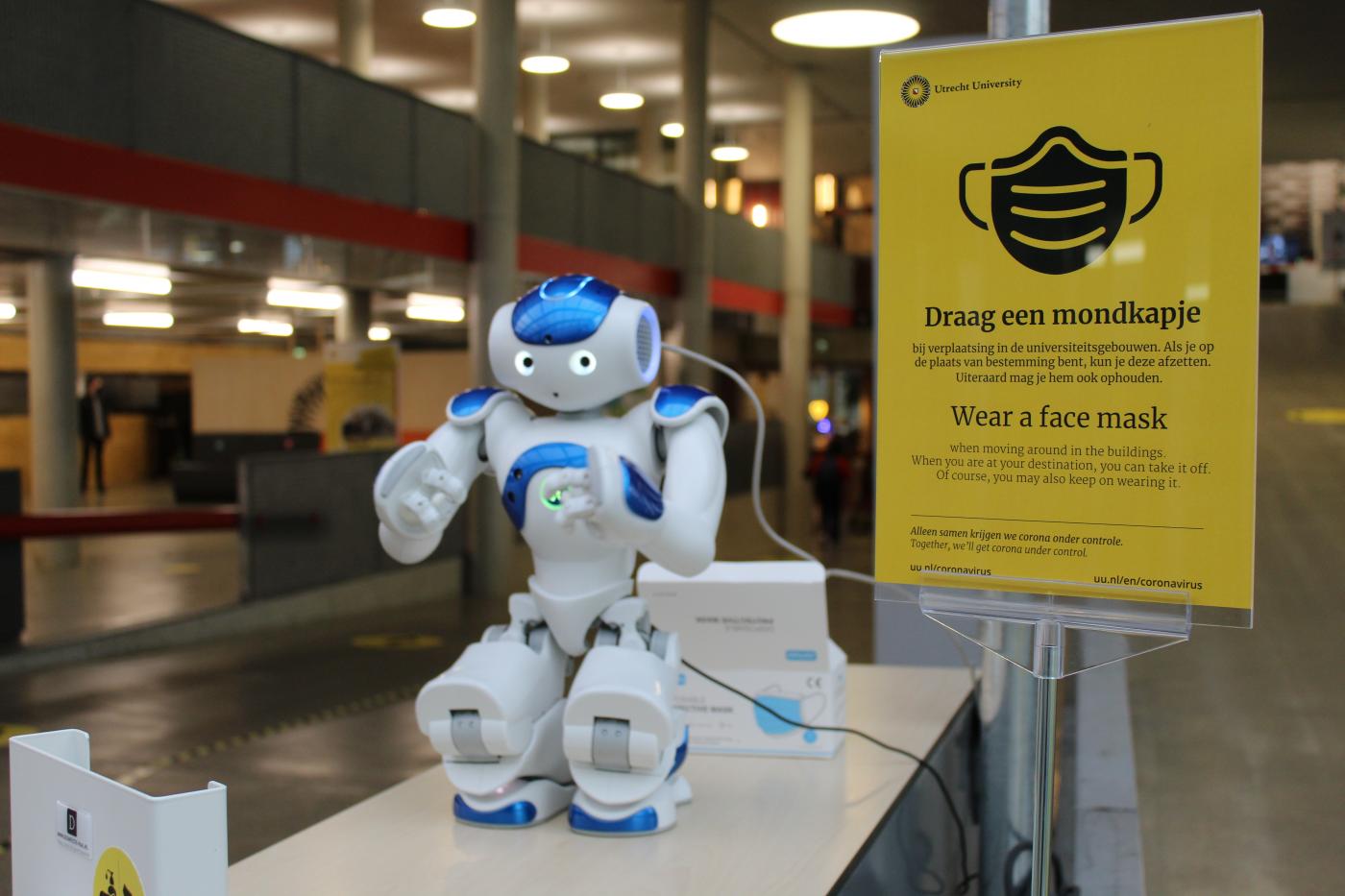 The government made this announcement on Tuesday evening. Face masks are compulsory for secondary vocational education and higher education "when people are going from A to B, in other words in the corridors, libraries and canteens, between classes and lectures", said Prime Minister Mark Rutte. "Not when you are taking lessons (in other words in the classroom or lecture hall)."
The number of hospital admissions is rising again, especially among the unvaccinated, which is why outgoing Prime Minister Rutte and outgoing Health Minister Hugo De Jonge announced a raft of new coronavirus measures. 
For example, everyone is being advised once more to practice social distancing (1.5 metres). It is not yet clear what that means for higher education. Full lecture halls had only recently been permitted again.
In addition, the Covid pass will shortly be used more frequently, in restaurant/bar outdoor seating areas, in museums, at fairs, in gyms, and so on. However, neither minister said anything about Covid passes for secondary vocational education and higher education.
No QR code
So students do not have to show a QR code on campus. In the run-up to the press conference it leaked out that the government was considering enforcing the use of Covid passes on campus, an option already provided for by statute.
But higher education institutions have practical and fundamental objections to such a measure. They fear for the access to education and also argue that it is not feasible to check everyone. 
It may, however, become possible for employers to ask their staff to show a QR code. That could have consequences for unvaccinated higher education staff. 
Law amended
But the law would have to be amended first. There will be another press conference on Friday of next week at which Rutte and De Jonge will say whether they still feel the amendments are needed. 
People are also being strongly advised to work from home if possible, for at least half the working week. The government also advises travelling outside peak hours. 
And the rule still applies that anyone who feels unwell must remain at home and get tested at the GGD. This also applies to people who have been vaccinated. Additionally, people should still refrain from shaking hands.
Questions
At the moment 13 percent of adults have not yet been vaccinated, De Jonge said. He hopes that more people will consider getting vaccinated. "Rest assured that you are always welcome to come along with all your questions."
 
Advertisement