Pedestrian traffic jams at temporary bus stop in the Uithof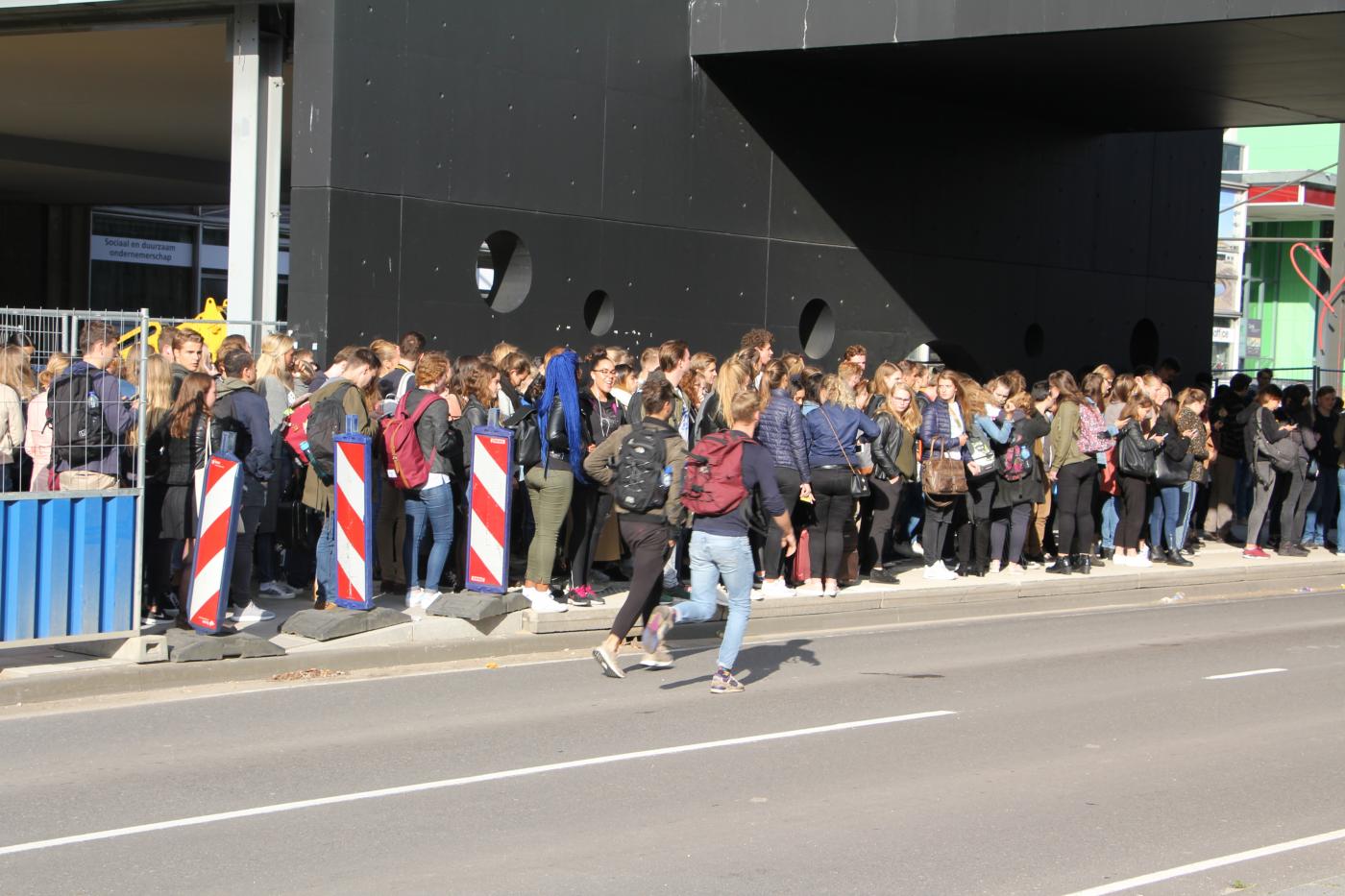 If you're one of many who leave the Uithof around 5 PM, you will have seen the massive crowds beneath and in front of the walkway across the Heidelberglaan. Due to construction work for the future tram, the bus stop has been moved to the area near the walkway. A bad choice, many say, especially because the only place you can cross the street, is right next to it. Students and employees waiting for the bus fill up the sidewalk, blocking pedestrians' and cyclists' access to the crosswalk.
The organization in charge of the Uithof tram construction "has also noticed" the problems, but says they can't do much about it. Spokeswoman Diane Marbus: "We've really considered all options, but nothing fit. It's also unlucky that the weather's really bad, leading to an increase in people taking the bus. We realize it's an inconvenience, and hope people can understand that an enormous project as this can't be done without any disruptions."  According to Marbus, the current situation will last a maximum of two weeks. After that, there will be a larger bus stop near the Administration Building.
City Council party Student & Starter has announced that they'll be asking questions about the 'chaos' near the bus stop. The party says it's an unsafe situation, and wonders whether the current issues couldn't have been predicated. Early on in the academic year, the party says, public transport is always the most crowded.
During the Q & A session in the city council, councilman Lot van Hooijdonk stated that at this point, nothing can be done to solve the problems. According to the councilman, all other alternatives have been thoroughly studied, and the bad weather causes more students to choose the bus over their bikes. Van Hooijdonk says traffic controllers are supervising the safety around the bus stop. City hall has insisted that the new bus stop at the Heidelberglaan is to be ready for use no later than early October. "We just have to get through this part."