Proof of concept: 24 scientists receive European grants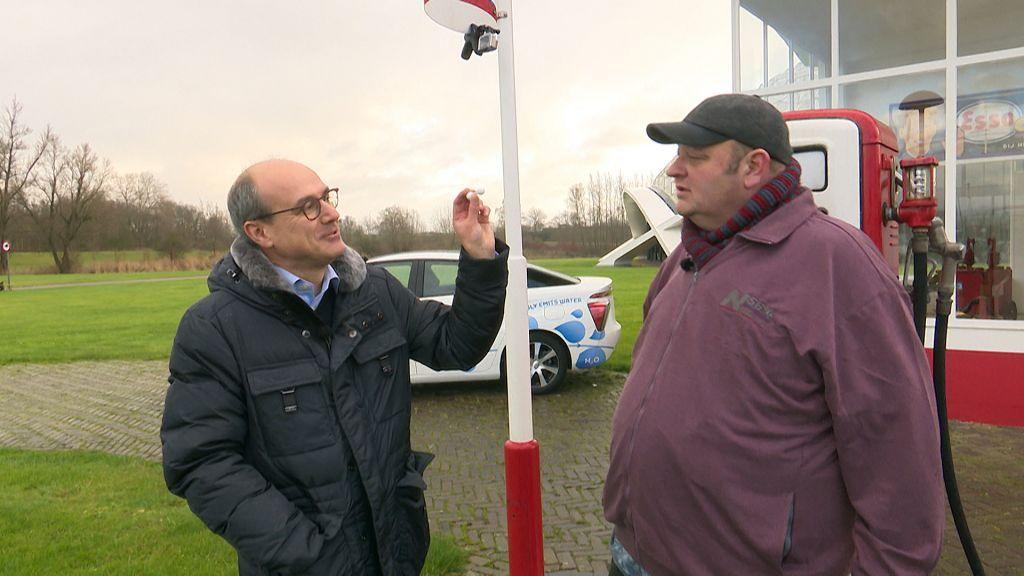 ERC winner Bert Weckhuysen explained environmentally friendly fuel to RTV Utrecht early this month. Photo: RTV Utrecht
With a total of 24 proof of concept grants, our country takes second place: only the United Kingdom received more money than the Netherlands, with 34 grants.
Thanks to these grants, scientists who've previously received grants from the ERC can explore the possibilities of commercial or social applications of their research.
Utrecht chemist Bert Weckhuysen received 150,000 euros for his research into converting greenhouse gases into valuable liquids. These could then be used as fuel or as a basic product in industry.
A second subsidy is for cancer researcher Sabrina Oliveira. She will work on the photodynamic therapy she has developed.
In 2019, the ERC approved 200 grant requests, for a total of 30 million euros. Forty percent of all requests were approved.
| | |
| --- | --- |
| Institute | Grants |
| AMC-University of Amsterdam | 4 |
| Eindhoven University of Technology | 4 |
| University of Groningen | 3 |
| University of Twente | 3 |
| Utrecht University | 2 |
| Delft University of Technology | 2 |
| Leiden University | 2 |
| Radboud University | 1 |
| VU Amsterdam MC | 1 |
| VU Amsterdam | 1 |
| Leiden UMC | 1 |