PVV: Why not Uithof Science Park?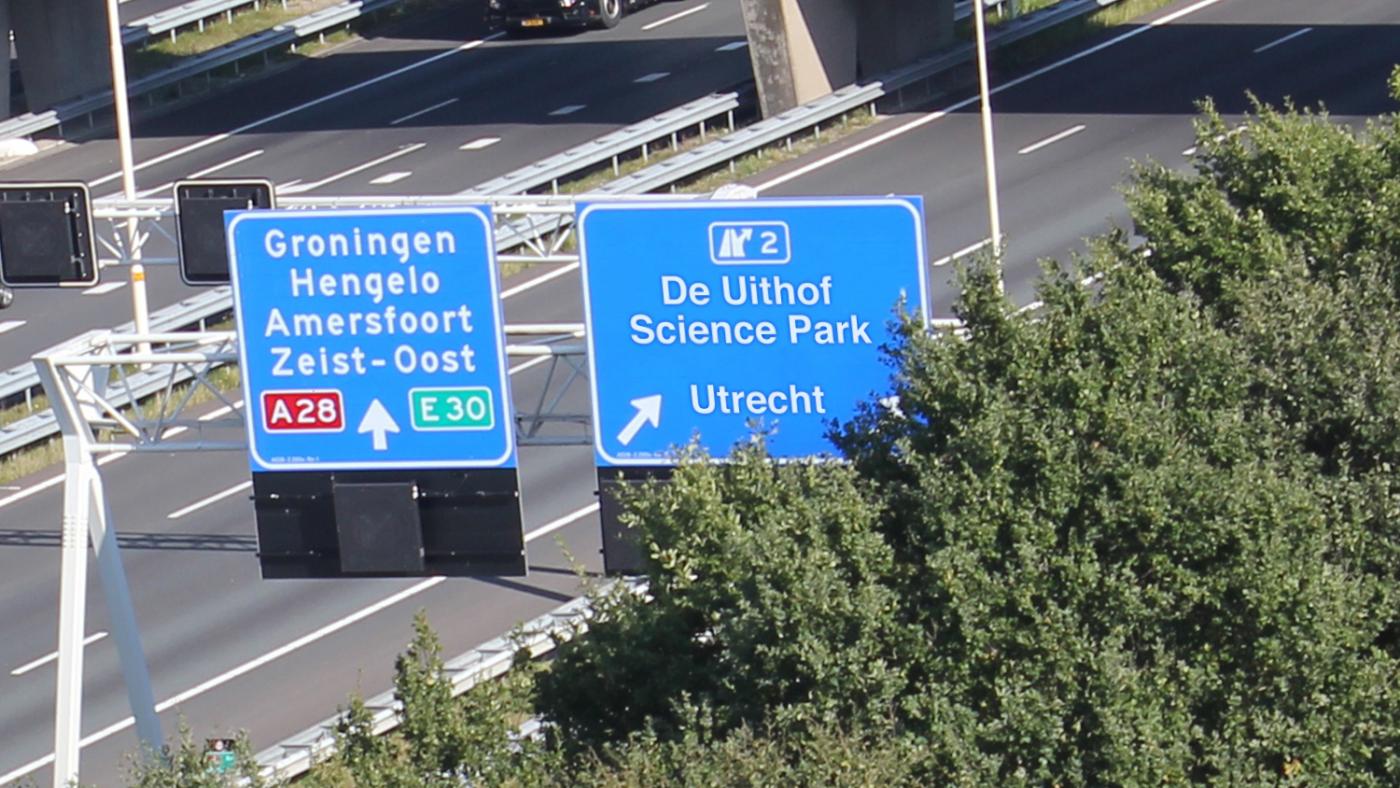 Edited photo DUB
The municipality published a council letter in April that talks about changing the official name of the district 'De Uithof' to 'Utrecht Science Park'. It's a long-held wish of the USP (Utrecht Science Park) foundation and the university, to create a more international appearance. An official name change would also lead to a change of the signs on the highway.
The city board explains in the letter that Utrecht Science Park has a more international allure, and that the name De Uithof might have negative connotations, and no connection to the city. USP director Jan Henk van der Velden talks about De Uithof as an area that's associated with 'bare, windy, and unpleasant'. "For outsiders, it's not clear what's happening here. Many people think De Uithof is just the university, but it's so much more than that."
The PVV party is questioning the validity of this reasoning. Chairman Henk van Deun mentions that the name Utrecht Science Park has existed for a while, but hasn't become popular at all. For many people, this area is and always will be De Uithof. He says there's no study that shows De Uithof has negative connotations.
Additionally, he says, De Uithof does have a connection to the city. De Uithof was named after a seventeenth-century farm. The name refers to former lands of an abbey that were once there. That historical perspective should, Van Deun says, play a part in the discussion about a name change.
The PVV party wants to change the name to Uithof Science Park. Van Deun: "That's both an historical as well as an international name." It prevents, the party says, the risk that the new name would turn into Utrecht Science Park Utrecht.
USP director Van den Velden doesn't think the proposed alternative is a good solution. "It's common to have a science park name linked to the city name. That international connection is important. Companies notice that the name De Uithof doesn't work, especially when they have contacts abroad."