The science of Life Sciences captured in art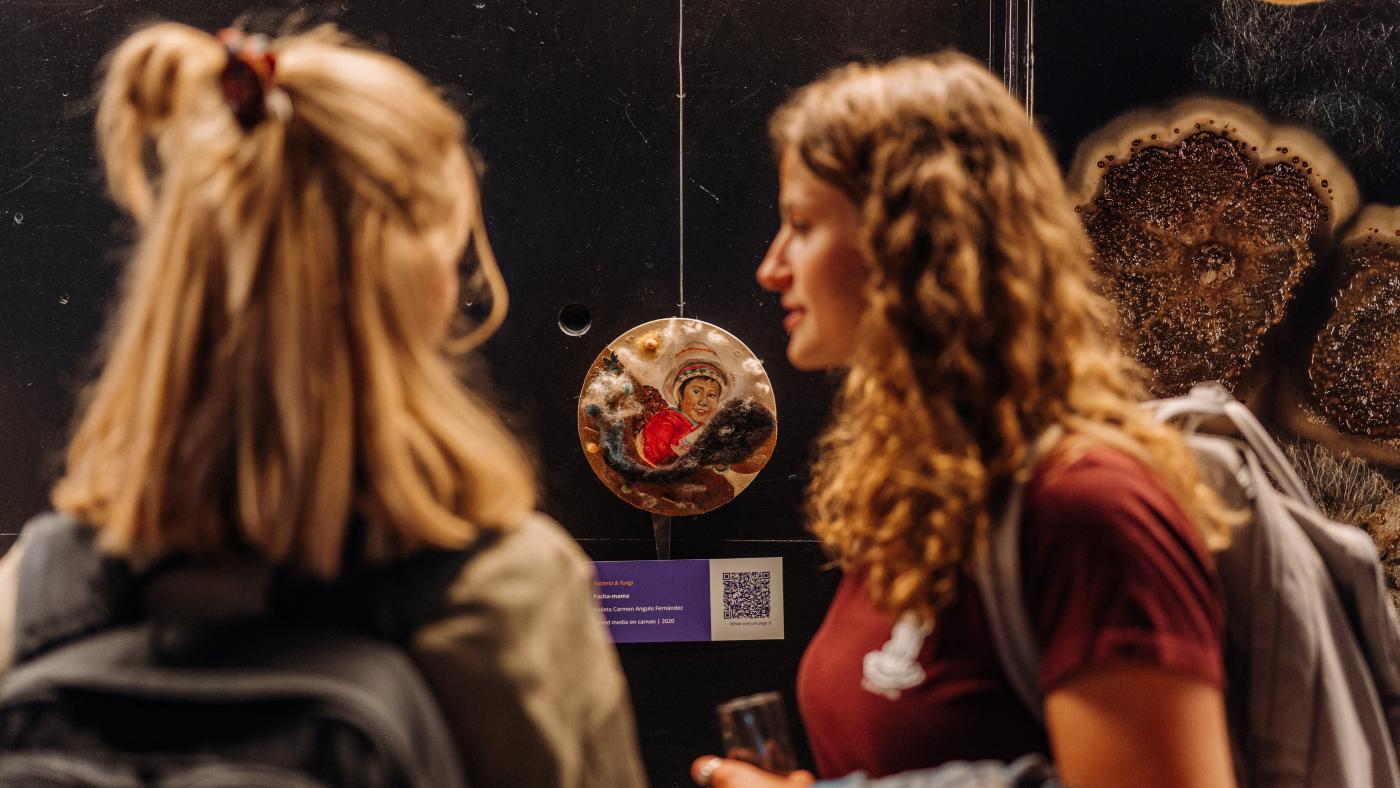 Photo of art piece Bacteria Fungi. Photo: Merel Hurkmans
"Science has more in common with art than you'd expect at first glance." So reads the introduction to the exhibition entitled Building Bridges that opened in the University Library at the Utrecht Science Park last Friday. "Science is more than systematic research; it's also about creativity, courage and perseverance. You have to dare to ask questions and the resulting answers will often lead to new questions."
Based on that same principle, all students and staff of the Graduate School of Life Sciences were asked by the school to create a work of art on the basis of their research. Eleven students and researchers rose to the challenge and fifteen pieces were selected for the online exhibition. Some of the artworks can also be admired in the University Library.
One of them is the artwork called Bacteria & Fungi by Violeta Carmen Angelo Fernández (see picture above), who conducts research into, you guessed it, bacteria and fungi. Her country Bolivia is facing severe drought and her research focuses on the role that bacteria and fungi could play in the mitigation of climate change, which is causing even more drought. In her artwork, she wanted to express the relationship between humankind, soil, harvest and microbes. She used different materials for this purpose, such as wool, leaves, pastel chalk and paint.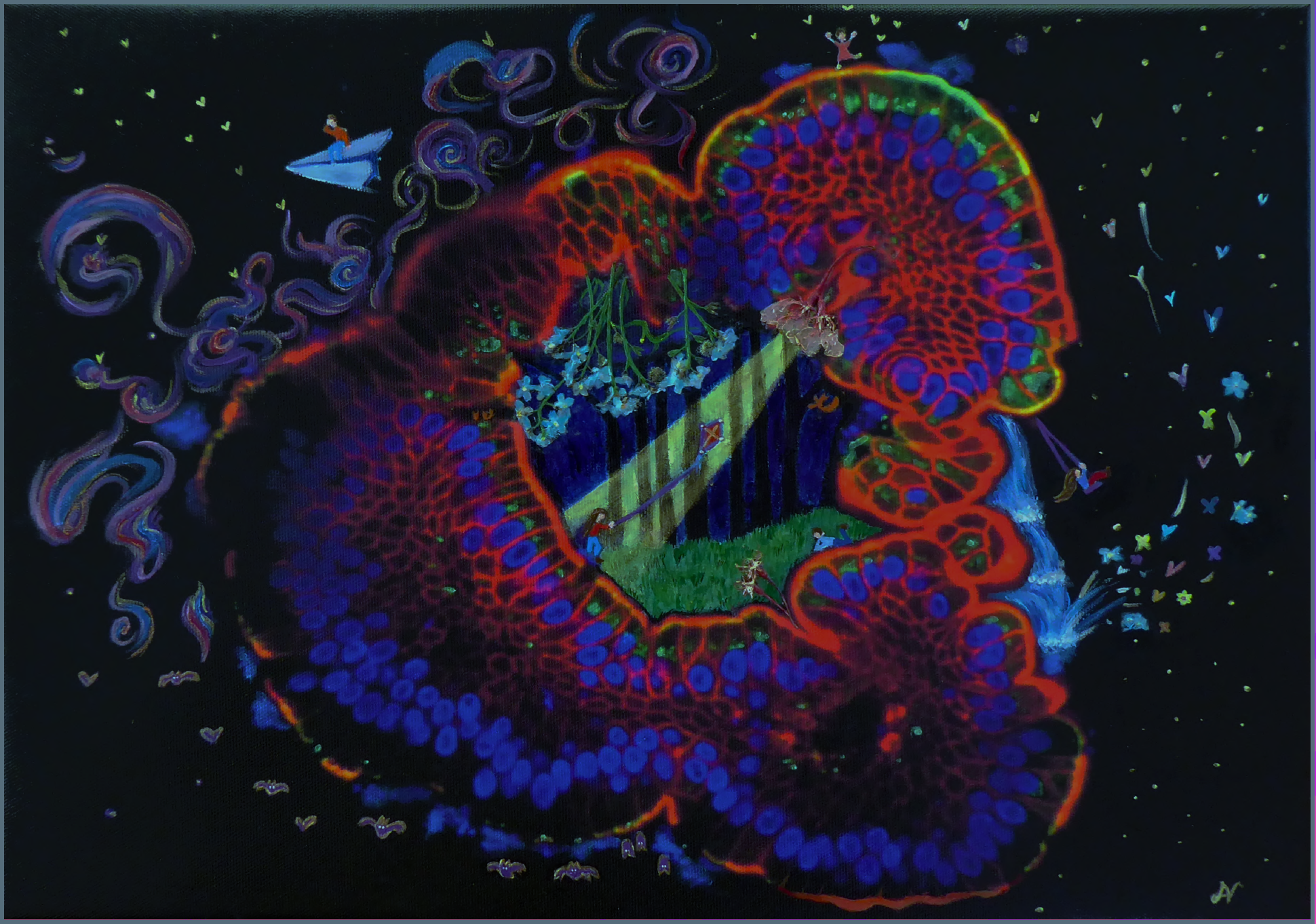 Some of the other artists also made use of the colourful samples from their research. Ninouk Akkerman used a photo taken from her experiment that shows a model of an organoid, an artificially grown miniature organ. This model is a representation of the interaction between cells in their micro-environment. She used that photo as a basis and reworked it with paint to create a childlike dream world of a sleeping organoid.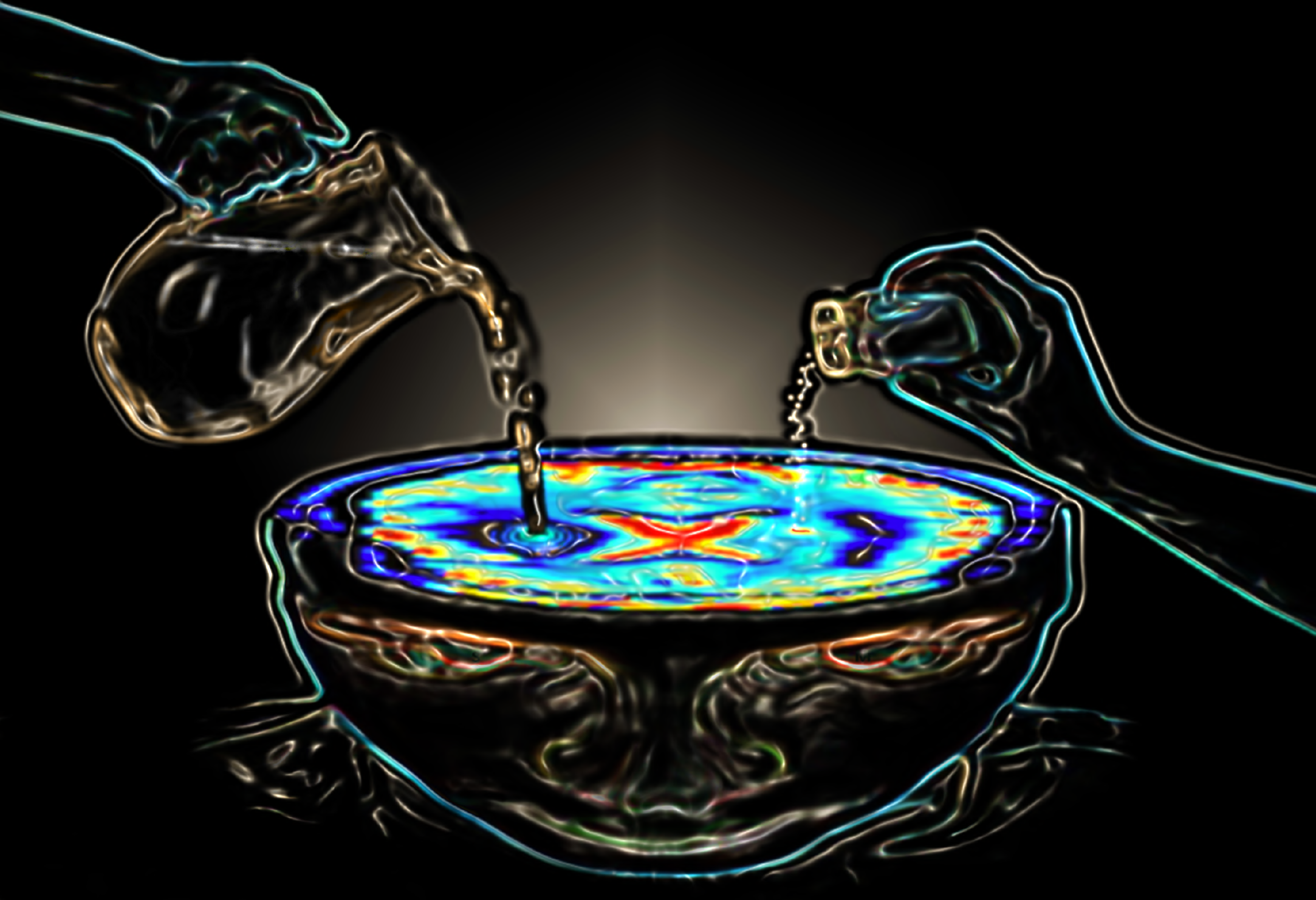 Stefano Mandija also used an image from his research as the basis for his artwork. He made a digital self-portrait from an MRI scan of his own skull. In order to create his artwork Cooking ingredients of brain conductivity, he edited the scan and depicted how food and science can contribute to the ideal healthy body.
The exhibition can be viewed via an online lab. In addition, some of the artworks will be on display in the University Library on the first floor, where they can be admired until 1 July.
Advertisement