Storm Eunice shuts down university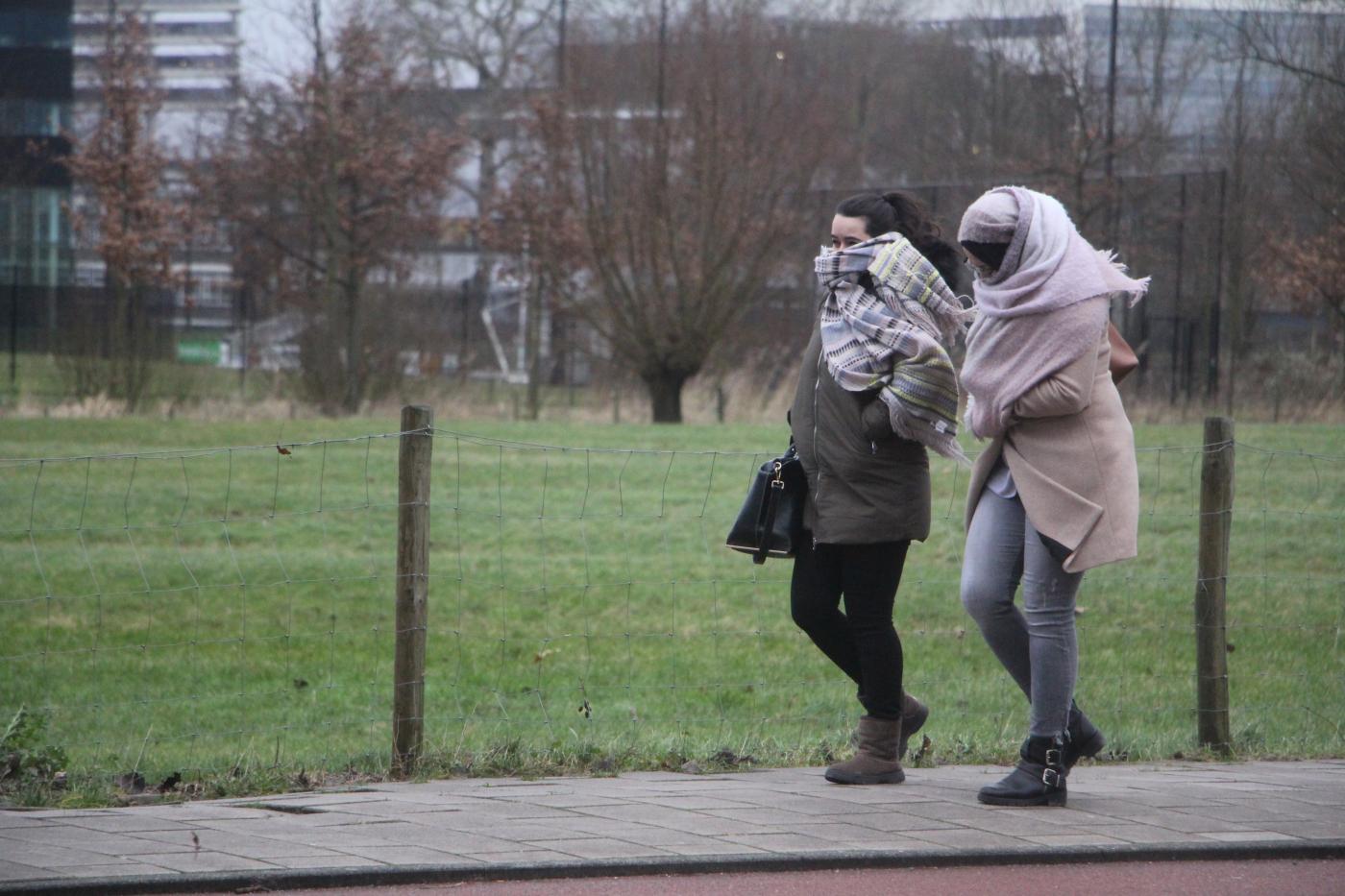 Students facing a similar storm in 2018 in the Utrecht Science Park. Photo: DUB archive
On Thursday evening, Utrecht University decided to cancel all educational activities on campus from 12:45 pm, after NS, the national train operator, announced no trains would run after 2:00 pm on Friday. U-OV, which operates buses and trams in Utrecht, also interrupted all tram traffic to the Utrecht Science Park due to the storm.
Additionally, students who had classes or exams in the morning, but expected to encounter problems going back home in the afternoon, were exempt from the obligation to come to the campus.
On Friday morning, the university confirmed that all educational buildings would be closed after 12:45 pm so that facility and security staff could get back home before the storm. UU employees were advised to work from home.
Both libraries were also closed from 1:00 pm. Sports centre Olympus is to remain closed on Friday afternoon and evening. The Royal Dutch Meteorological Institute (KNMI, Dutch acronym) issued a code red weather alert for the coastal provinces, Friesland and Flevoland. The rest of the country was classified as code orange, with the exception of Limburg. That means there's a significant chance the hard winds are going to cause damage and dangerous situations.
Advertisement