'That neighbourhood survey was such bullshit'
Students with migration background targeted more often by DUO's fraud investigations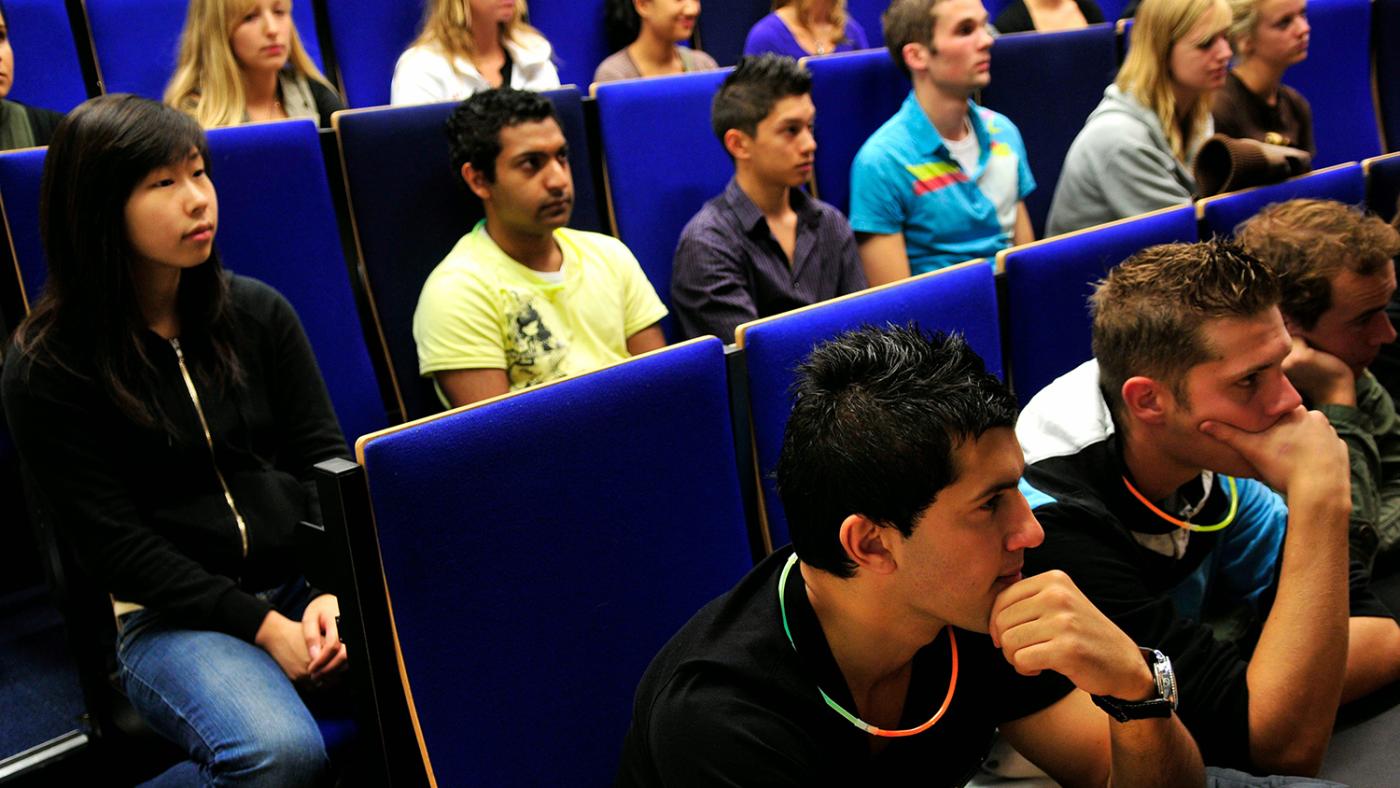 Photo: DUB
Amir is a student at the secondary vocational education level (Dutch acronym: MBO), which prepares students for a range of occupations such as mechanic or nursing assistant. MBO graduates can move on to a university of applied sciences and then to a university if they so desire. As an MBO student not living with his parents, Amir was entitled to a basic allowance from the government totalling 300 euros a month. If he had been living with his parents, he would only get 100 euros a month.
One day, Amir got a letter from the student financing agency, DUO, saying that he doesn't live at the address where he is registered with the municipality. For this reason, the agency concluded that he is a fraudster and required him to pay back approximately 2,000 euros in addition to a thousand-euro fine. He was thunderstruck: how come? He lives with his uncle and aunt, and their little kid. No one had asked him anything, and no DUO representative ever came to visit. Where the hell was that coming from?
In addition to his MBO studies, Amir works a lot. He drives a taxi, among other jobs. "I'm a workaholic. I used to have three jobs. I would go to work, then go home, take a shower, change my clothes pretty quickly, and then join a flex crew in the evening." DUO's report says that its investigators tried to reach him six times to schedule a visit to his home. But they always called between 9:00 am and 5:00 pm. "No wonder no one answered the phone," he says. The student thinks that they should have come in the evening when his uncle and aunt would have been able to show them his room.
That didn't happen, though. Instead, DUO's investigators did a so-called "neighbourhood check," which basically consists in asking the neighbours who is living at a certain address. In Amir's case, they spoke with two neighbours, who both said that the house in question is occupied by a Moroccan couple and their child. "As far as I know, there is no student living there, no. I only see these two people and their child, I don't see anyone else. I don't know anything else," a neighbour is quoted as saying in DUO's records.
Only two such quotes were considered sufficient for DUO to deem Amir a fraudster and demand thousands of euros back. He couldn't believe it. "If I didn't live there, sure. But the thing is: I do!"
Oddly similar
Amir is surely not the only one in this situation. Since 2012, DUO has visited almost 25,000 homes and the inspectors concluded 10,000 times that there was fraud (or, in DUB's words, "abuse") going on. A total of 13.2 million euros worth of grants have been asked back, as well as 7.4 million euros in fines.
The basic student grant was abolished for university students in 2015 and is set to be reinstated from the next academic year onwards. MBO students kept receiving it all this time. Now that the grant is available again to those in universities of applied sciences and research universities, they will also be subjected to such investigations. The Dutch government wants to significantly increase the number of home visits to 4,000 each year, according to the Minister of Education, Robbert Dijkgraaf. That's more than ever before. The previous record was in 2014 when 3,769 homes were visited. In 2020, due to the pandemic, there were only a thousand.
The question is: are those investigations being carried out properly? It doesn't look like it. DUO loses one in four cases regarding a supposed misuse of the grant on the part of students not living with their parents. In its research, HOP, Investico and NOSop3 approached 70 lawyers, of whom 32 shared information. Together, they handled 376 cases concerning the basic student grant. In 367 of those cases, the lawyers report that the student had a migration background. That is 98 per cent. They firmly believe that DUO's method could lead to "indirect discrimination."
This sounds oddly similar to the recent childcare benefit scandal, in which the Tax and Customs Administration (Belastingdienst) made false allegations of fraud while attempting to regulate the distribution of childcare benefits. An estimated 26,000 parents were accused of making fraudulent benefit claims. Some families were driven into severe financial hardship because they had to pay back the allowances in their entirety. The Dutch cabinet fell in the wake of this scandal.
"That neighbourhood check was such bullshit," says Amir. "I know my neighbours' daughters, I've been to their house. They said 'Yeah, of course you live here, we don't know what our parents said." According to him, his neighbours don't speak Dutch very well. "They didn't understand any of it, they just went along with the conversation."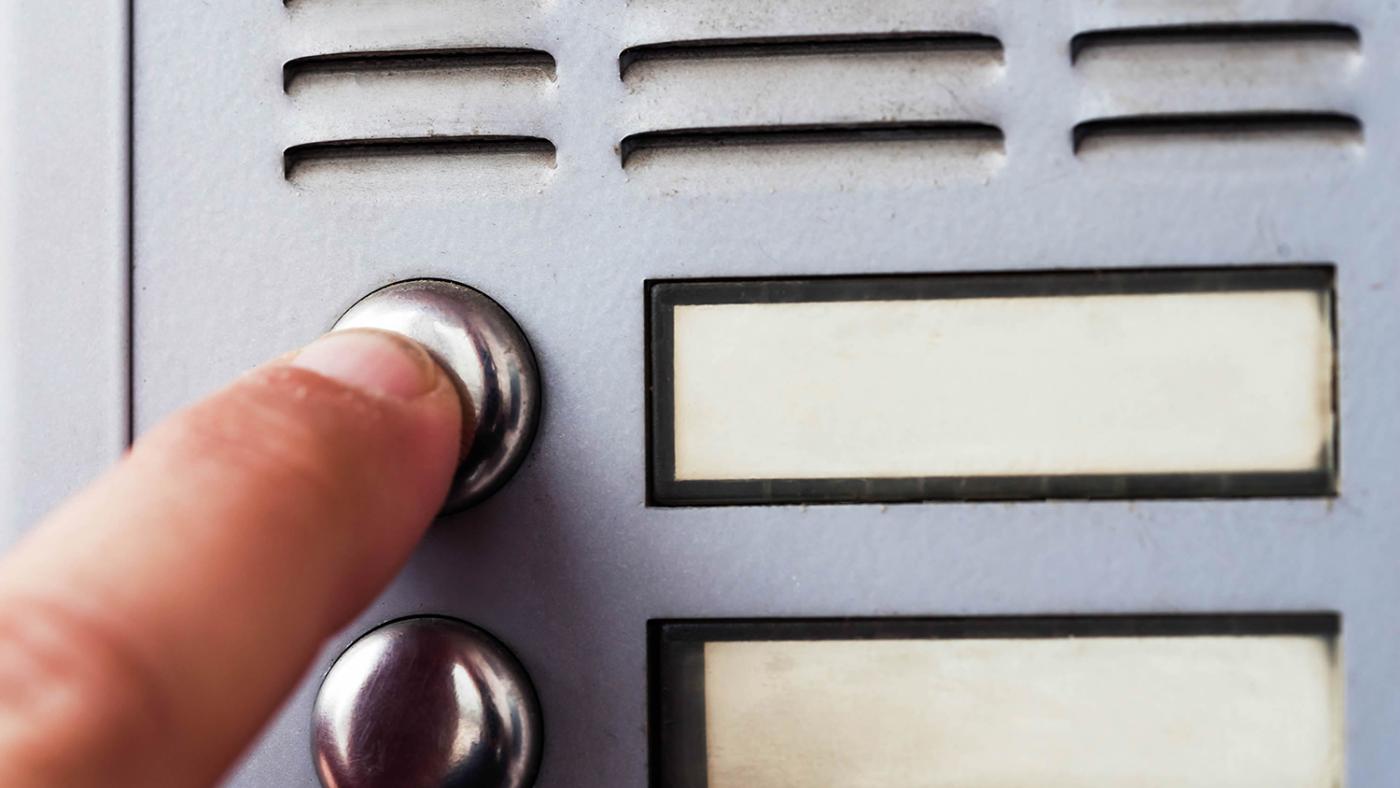 Complaint
Amir filed a complaint against DUO. He attached a statement from his neighbour, saying that she gave DUO false information due to the language barrier. His uncle and aunt also confirmed in writing that he does live there. But DUO didn't lift the charges against him, so he took matters to court. will take matters to court. "I thought the odds were in my favour. After all, the facts were crystal clear." Even so, the judge declared the appeal "unfounded", arguing that the declarations from Amir's family members are "subjective", so they shouldn't be taken into account. As for the neighbour's statement, the judge saw "no leads to assume" that it "was not made truthfully or contain inaccuracies". He appealed, and the court of appeals maintained the verdict.
No ackowledgement
Zahra had a better fate. She wanted to live in a student home but her mother was against the idea. "I'm a Dutch girl but my mom is still a real Afghan woman, so she feared for my reputation." The middle ground: moving in with her brother and his wife.
DUO was suspicious of her living with her brother, so they started an investigation. They also talked to neighbours, but in this case, they asked around in her mother's neighbourhood. Three neighbours told the investigators that they did see Zahra there often. Reason enough for DUO to conclude that she still lives there. Zahra was required to pay 13,000 euros back to DUO.
She did win her lawsuit because one of the inspectors was an intern, which is not allowed, according to the judge. DUO was blamed for a procedural error, but Zahra wasn't satisfied. She wanted DUO to acknowledge that the research itself was shaky, so she started another lawsuit against the agency. She won it, party: DUO was condemned to pay her a few thousand euros to compensate for the psychological damage caused. To her chagrin, there was no acknowledgement that the investigation had been conducted poorly.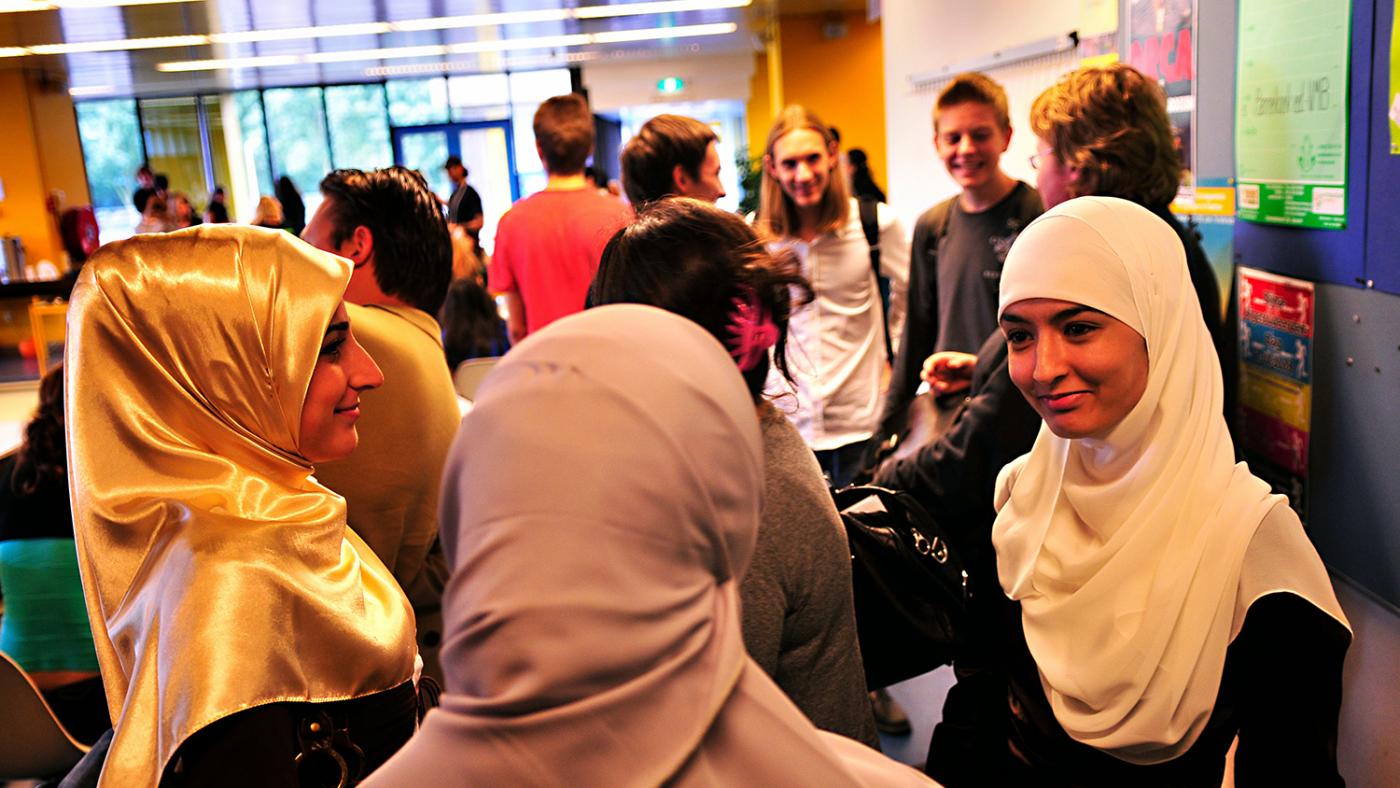 DUO's procedure
DUO does not simply visit students living away from home at random. To maximise the chance of catching fraudsters, the agency works with an algorithm that filters "risk profiles". One of the things taken into account is the distance between the student's address, their parents' address and the institution where they study.
The algorithm flags students who move far away from the institution, while their parents' house is nearby. Age and "type of education" are also considered. There is no scientific basis for this selection. "And that's a big problem," says Professor Gijs van Dijck, who teaches Private Law in Maastricht, "because you actually have no idea what you are measuring. It's okay to use an algorithm but you have to know exactly what it is doing to avoid picking out a single group."
The second part of the screening is human work, and people have their own biases and prejudices. Perhaps that explains the many lawsuits filed by students from migrant backgrounds. Asked whether DUO takes cultural differences into account in its detection process, the agency states: "DUO does not record the cultural background of a student/parent/debtor. For that reason alone, we cannot treat people differently based on their cultural background. There is also no policy on how to deal with cultural differences. However, supervisors are asked to take official Christian or Muslim holidays into account by not conducting home visits on those days."
DUO's team and supervisors do not get any sort of training on how to deal with exceptional cases or cultural differences. However, they are instructed "to promote the quality of the investigation and prevent arbitrariness". Exceptional situations can "give reason to deviate from the instructions at any time, with justification".
Asked whether it considers the possibility that mistakes might occasionally be made, it doesn't look like DUO is doing that very actively. "We did talk about that," says spokesperson Tea Jonkman. "But we didn't put that in writing."
Indirect discrimination
The Minister of Education, Robbert Dijkgraaf, stressed that DUO does not register students' backgrounds, which makes it difficult to check whether or not the majority of students accused of fraud have a migration background. Nonetheless, he still would like to "probe deeper into the details" to find out whether DUO's approach is not "discriminatory in a concealed manner". He declared to public broadcaster NOS that he finds the outcome of the research "worrying" and he wants to take these signals "very seriously, inspecting thoroughly whether our processes are really fair."
The future
What about Zahra and Amir? Zahra still has a hard time dealing with all. She is considering appealing to a higher level, just to get justice regarding the neighbourhood verification. "To be honest, I have no energy for this anymore. But this is about my reputation. I don't want anybody saying that I'm a fraudster."
As for Amir, he refuses to be crushed by this. He might have lost his case but he's determined to move forward. That's just how he is. He just shrugs and keeps on working hard. "Now let's pay off this debt and move on."
The names Amir and Zahra are fictional to preserve their privacy.
This article was written by Bas Belleman (HOP), Belia Heilbron and Anouk Kootstra (Investico for the publications Trouw and De Groene Amsterdammer). This article was made possible in part thanks to grants from COCMA Foundation and the Special Journalistic Projects Fund.