Students protest for more classes on location: 'Let students out of isolation'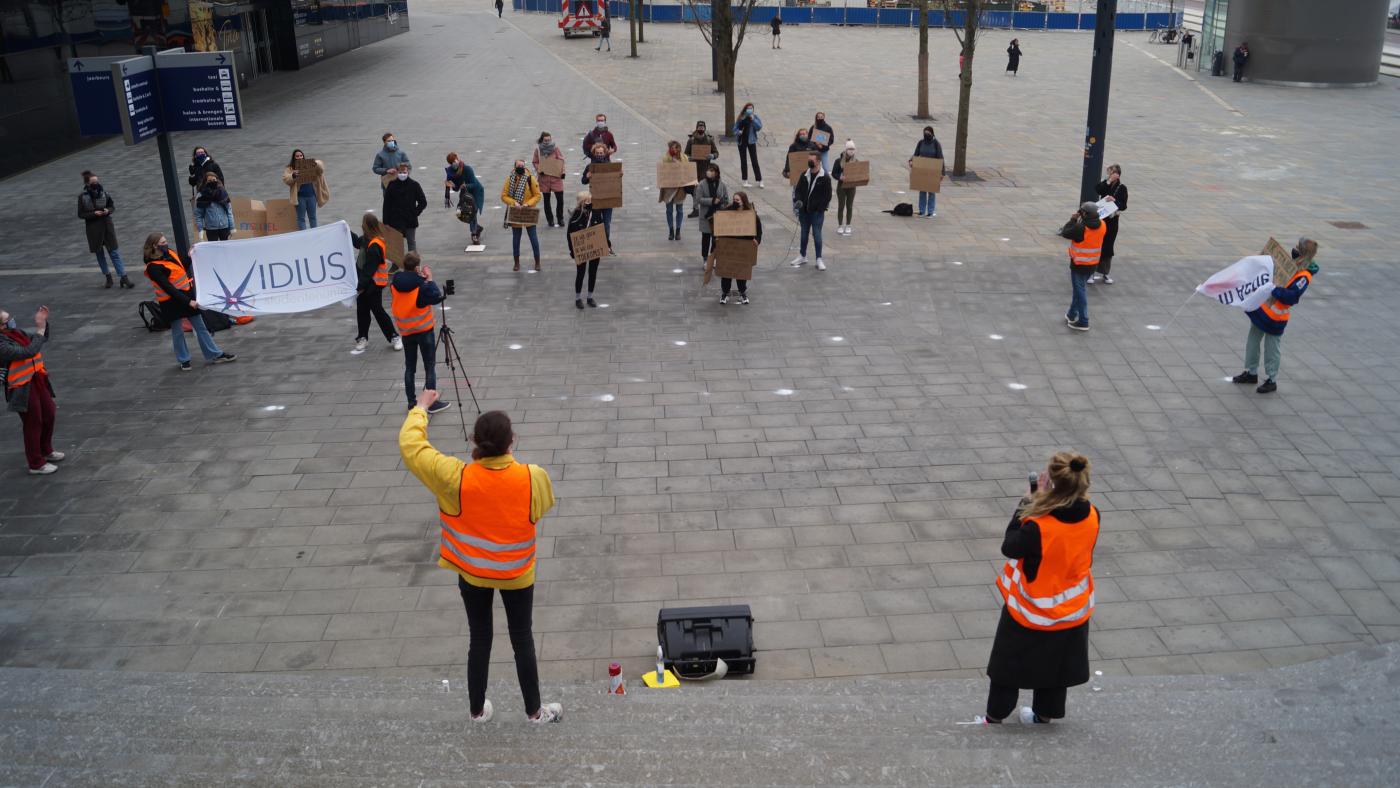 Students took to the Jaarbeurs square on Wednesday to protest against their isolation. Photo: DUB
This week, it's been exactly one year since universities had to close their doors for the first time. After meeting each other on social media, students in Utrecht, Amsterdam and Groningen decided to organise protests in their cities with the slogan "let students out of isolation". According to them, the lockdown and social distancing rules employed to contain the spread of the coronavirus have made for considerable psychological problems among students, which is why bringing classes back to the campus is of uttermost importance.
"Students must do everything whilst confined in a 10 square-metre space. It's a lot different (to go through the lockdown, ed) when you live in a house with a garden or an apartment with a balcony. After a whole year of online education, students are tired and completely burnt-out. The government is not paying enough attention to this issue. It would make so much difference if we could see each other face to face again in a class", complained Dutch Language student Ashley van Driel, one of the organisers. 
Each protester stood on a dot drawn on the square, carrying cardboard boxes on which they'd written about their feelings of isolation. "I don't want to party, I want a future" was one of the messages. Many of them represented their roommates as well, and made sure to mention that on their boxes. There were speeches from representatives of participation party UUinActie, student organisation Vidius, and political party Student & Starter, all of them kindly asking for more classes on location. "We stand here to declare that we cannot stand it anymore. Something must be done quickly".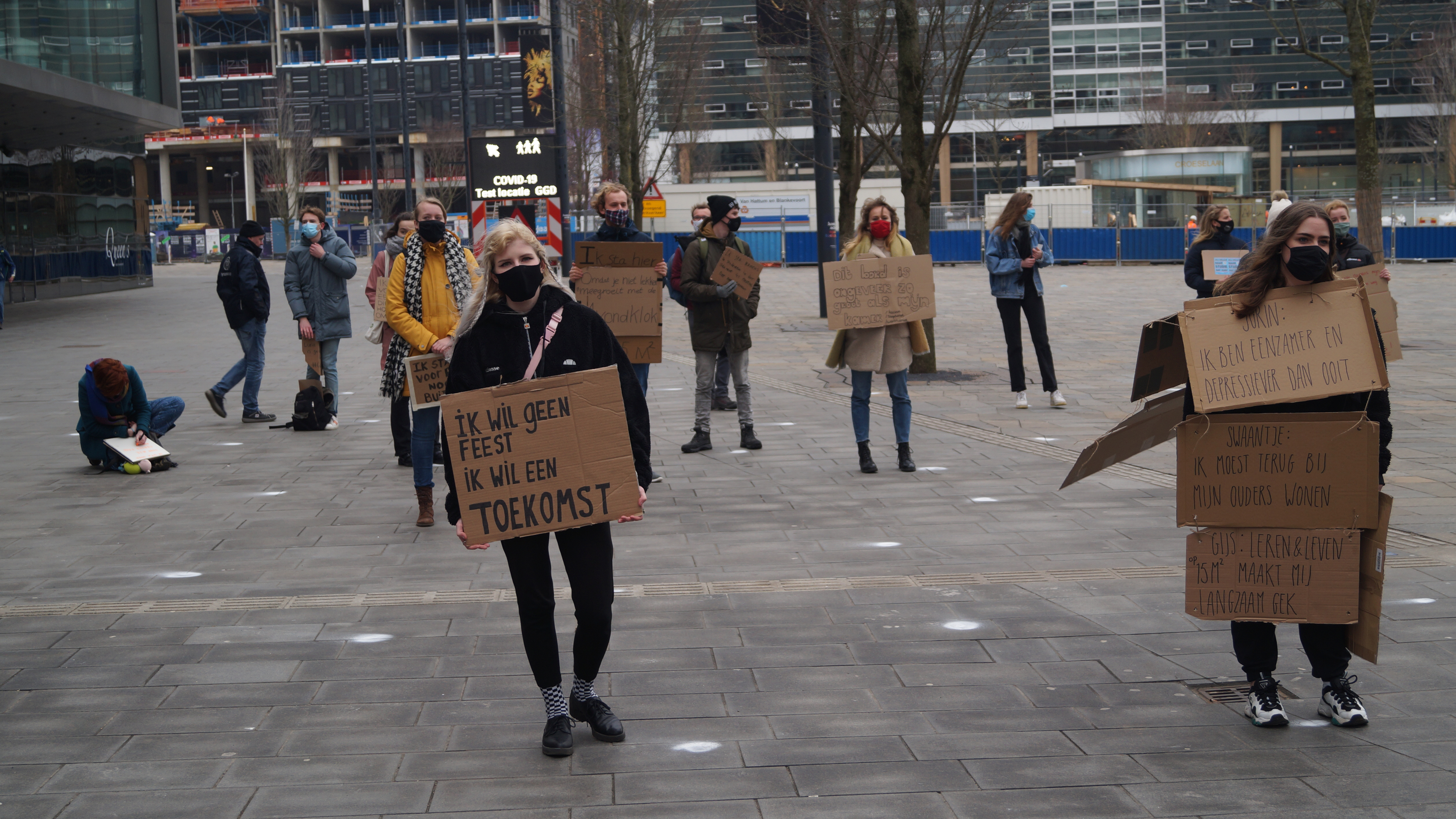 The protest comes two days after the Dutch Prime Minister announced that higher education institutions are expected to reopen from April onward. "That's nice, of course, but there's still so much uncertainty. Besides, the question remains what this will mean in practice. We don't want anything irresponsible, but so far higher education has consistently been at the back of the queue. Hairdressers and shops will open again soon", said Van Driel.
She added that Utrecht will go through a specific situation, as the government plans to ease the restrictions in the middle of the third block's exam period, and a break comes right afterwards. Following the Prime Minister's announcement, Utrecht University sent an e-mail to all students and staff saying that it will not offer any classes on location until the end of block 3, at the end of April. "That means we'll have to wait even longer".
The protesters would like the University to make use of theaters and movie theaters to offer classes on location to as many students as possible during block 4. UU has stated several times that it has no intention to do so. "But, for students, this is such an obvious step to take, it would do wonders to alleviate their mental pressure. A lot of students would welcome that. I think they would all attend classes in those locations".