Two UU alumni win seats at the Dutch Parliament through preferential votes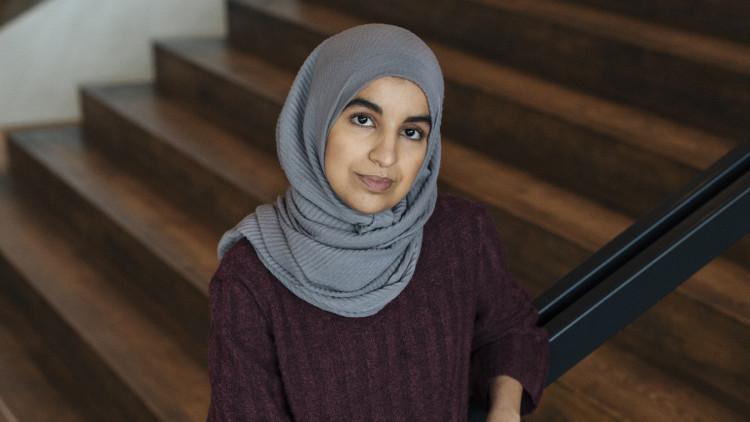 Former UU student Kauthar Bouchallikht will be one of the new members of the Dutch House of Representatives. Photo: Robin Alysha Clemens
Kauthar Bouchallikht studied Public Administration and Organisational Sciences in Utrecht and obtained a Master's degree in Public Management. Although she was the 9th name on GroenLinks' list of candidates, she will be getting one of the eight seats assigned to the party, the Dutch Electoral Council announced last Friday.
Bouchallikht received more than 27,000 votes. At the three polling stations in the Utrecht Science Park, she got more votes than the party's leader, Jesse Klaver. Before the elections, the former UU student was criticised because of alleged links with the Muslim Brotherhood, a transnational pan-Islamic organisation.
Marieke Koekkoek has a Bachelor's degree in Dutch Language from Utrecht University. She received more than 37,000 votes in this month's election. She moved up from fourth place on Volt's candidate list to one of the three seats won by the European party.
Incidentally, Femke Merel van Kooten-Arissen, who studied Law, Dutch Language and Philosophy in Utrecht, also received enough votes to be elected to the House. However, this was of little use to her because her party, Splinter, failed to win a seat.
Besides Bouchallikht and Koekkoek, other UU alumni can be found in the VVD (Wiersma, Rajkowski, Tielen), D66 (Sjoerdsma, Belhaj, Sneller, Smeets), GroenLinks (Snels), ChristenUnie (Bikker), Partij voor de Dieren (Wassenberg) and the SGP (Bisschop).