Another demonstration announced
Unions increase pressure on collective labour agreement negotiations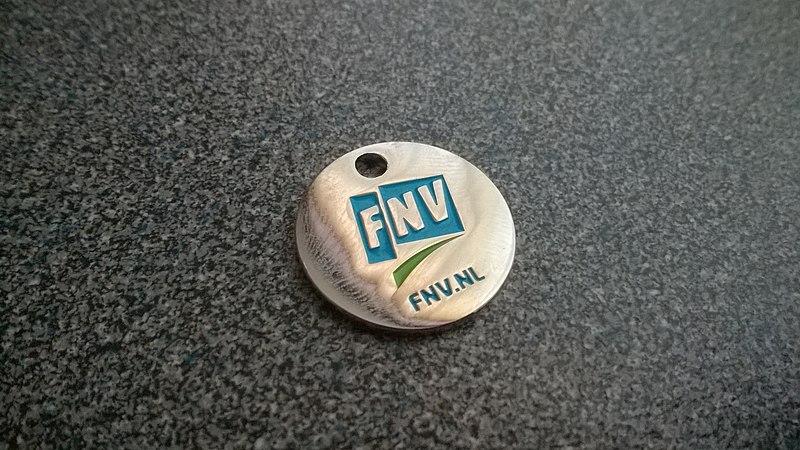 FNV. Photo: Wikipedia
On April 25, the unions, along with some action groups, will hold another demonstration to call for permanent contracts and a higher wage. This one will take place at VU Amsterdam. 
The unions are in the midst of negotiations for a new collective labour agreement for higher education employees, which they say are not going well. The next meeting with employers is due on May 8.
Pay rise
Unions are calling for a substantial raise due to inflation. Although employers are sympathetic to this, they do not know whether it will be possible to grant such a raise. Earlier this month, they sent the government a letter asking for more money.
The unions find that employers are not exploring all options. Another issue is how to allocate a raise: the unions want salaries to rise more for employees in the lower pay scales, explains the director of trade union FNV, Jan Boersma.
Permanent contracts are a sticking point as well. Postdocs and ordinary lecturers often work on flexible contracts but there are huge differences from one university to another: at Erasmus University Rotterdam, as many as 60 percent of the assistant professors have a temporary contract, against only 16 percent at the Delft University of Technology.
Workload
In addition to higher salaries and permanent contracts, workload is a major issue for the unions. FNV has carried out a sample survey among a few hundred employees, which revealed that few, if any, of the arrangements about "genuine job requirements" in previous collective labour agreements have been honoured.
Do employees have enough time to perform all their tasks? Around 80 percent of the lecturers and researchers say they do not. And more than half of the support staff indicate they have too little time. Contrary to the arrangements, in many cases no policy has yet been set.
It is no coincidence that the survey has been made public at this time. Universities must abide by the collective labour agreement, says Boersma. "But the workload is still ridiculously high and little has been done about it up to now. That's why we now want firmer arrangements."
It remains to be seen whether the collective labour agreement can be finalised soon, mainly because the "margin for a raise" is not yet known. In the Spring Memorandum (no later than June 1) the government will announce how much extra money the educational institutions will get to cover the rise in prices.