Universities not likely to ease restrictions completely in September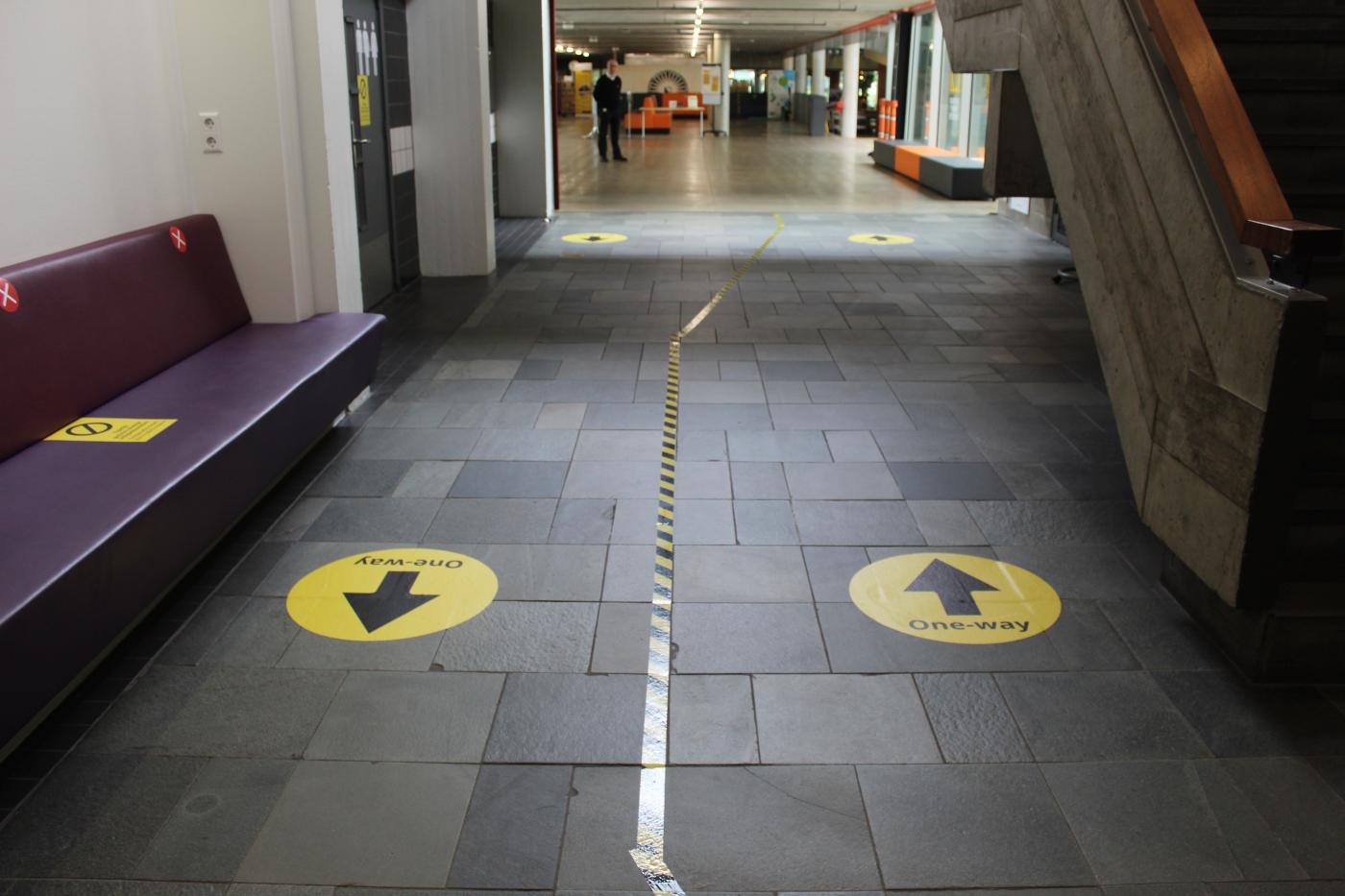 Photo: DUB
This is the 'basic scenario' aketched by the Minister of Education, Ingrid Van Engelshoven, in a letter to higher education administrators. The idea is that educational institutions will use this scenario to prepare for the new academic year.
In September, everyone will still be wearing a face mask when walking through foyers and hallways. The arrows on the floor, indicating the routes for those coming and going, won't be disappearing either. Institutions will still be expected to manage the space in their buildings "such that social contact remains limited", wrote the minister.
Superspreader events
Additionally, students and unvaccinated staff will be given voluntary home testing kits "in order to enhance the epidemiological picture". In so doing, the ministry is hoping to prevent superspreader events.
Exams will be the only situation in which students will be allowed to assemble in numbers exceeding 75. There will be no limit on numbers for libraries and other study locations either.
However, that's if everything goes according to the Minister's expectations. Her letter also lays out two back-up scenarios with tougher rules. In the first back-up scenario, students will be given access to 'bubbles' without social distancing provided that they present proof of vaccination or negative test results. In a second, stricter back-up scenario, there are no such buubles and teaching is to be offered online as much as possible.
Optimal
There is also an optimal scenario, where Covid-19 has practically disappeared. In that case, students will still have to stay home if they notice any symptoms, but all other measures will be scrapped: no home testing, no social distancing, no limit to the number of students in class etc.
Institutions will still have to schedule their activities with the aim to prevent students from taking public transport all at the same time. Schools will be working with public transport companies to prevent peak periods.
What about orientation week events? "These activities are really important for students who are starting their study programme", wrote the Minister. The faster organisers know what's allowed and what isn't, the better. In the so-called basic scenario, orientation weeks will go ahead as usual, but mayors and safety regions will still have to make agreements on 'preconditions'.
The government has asked the experts of the Outbreak Management Team (OMT) to get off the fence and clarify which scenario they expect by July.