Protests will take place in May
Universities soon to be targeted by climate activists again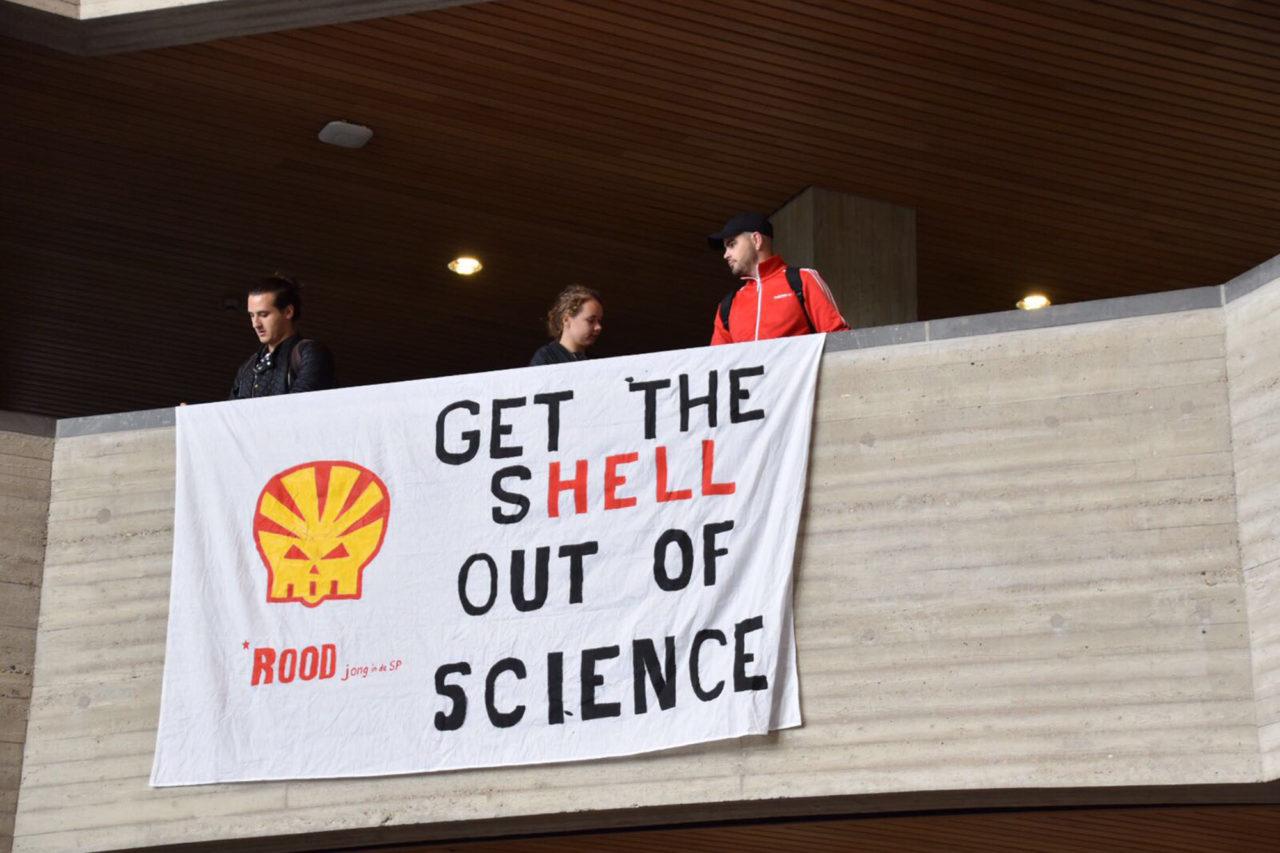 "The fact that, in 2023, universities still proudly parade companies like Shell around on career days shows how much our protests are necessary," says End Fossil. "A company that destroys our future should not have a place at a university, a place that is supposed to prepare us for the future."
Students will occupy universities and schools throughout the entire month of May, according to a press release by End Fossil. These protests will involve "more disruptive forms of civil disobedience" than previous international actions. The Dutch branch of End Fossil has local groups in Utrecht, Rotterdam, Amsterdam, Eindhoven, Leiden, Delft and Velp.
Earlier this year, buildings in the University of Amsterdam, Erasmus University Rotterdam and TU Eindhoven formed the stage of their protests.
According to the association of Dutch universities, UNL, institutions are open to talks with such action groups, so much so that they often organise meetings and debates on this topic and protest organisations are invited to participate. Any decisions about collaborations with companies in the fossil industry are up to each university, UNL emphasises.
In his answer to parliamentary questions from the Socialist Party, the Dutch Minister of Education, Robbert Dijkgraaf, endorsed that universities are allowed to decide for themselves whether they cooperate with fossil companies such as Shell or not. As long as the administrators ensure that "the independence of academic education and research and academic freedom are sufficiently guaranteed".
Advertisement