University checks students and employees from Wuhan coming to Utrecht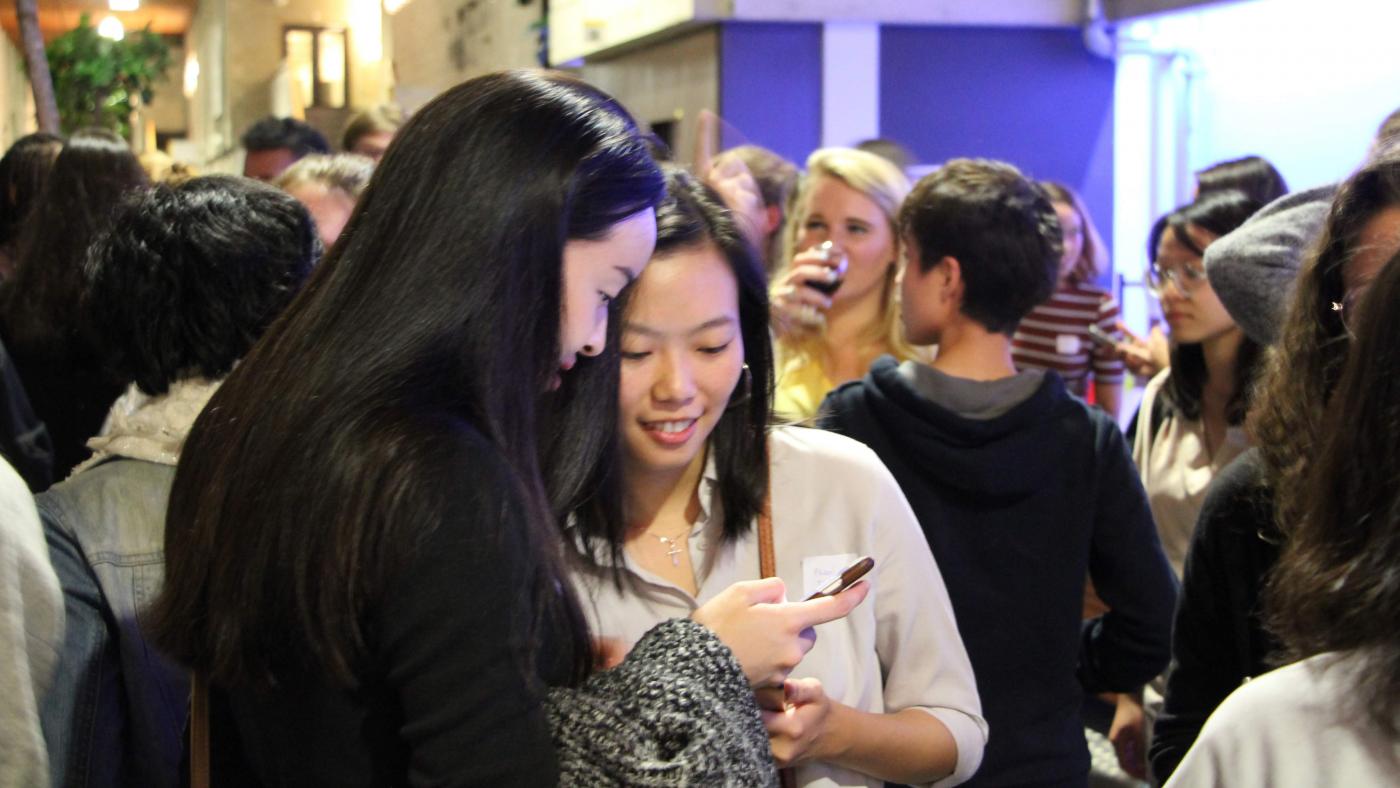 Archive photo DUB from meeting from international students in the Educatotium Building
The corona virus is on people's minds. The new lung virus showed up in the eastern Chinese metropolis Wuhan in December. More than 6,000 people have since been infected, and more than 130 people have died from the disease. The Chinese government has extended the holidays surrounding Chinese New Year, and will keep its universities closed until at least this Sunday.
Dutch universities are keeping their heads cool. This week, the UU established guidelines for travels to China because of the fast-spreading corona virus. The guidelines follow the advice of the national health service, RIVM, as well as the advice of the WHO, the World Health Organisation. This is in alignment with the action of other universities and universities of applied sciences in the Netherlands. All of China is marked with 'code yellow', which means there are security risks, but there's no negative travel advice. Code orange applies to the area surrounding Wuhan, which means travellers are advised to travel there only if it's absolutely necessary to do so.
Orientation Day
Around 25 Chinese exchange students are coming to Utrecht soon, among whom two who'd been studying at Wuhan University. Both had already left the area before the restrictions were established. They've been away from Wuhan for long enough that – given the incubation period – their situation is no different than that of other Chinese travellers. The university is, however, in close contact with them, will review their travel history after they arrive at university, and will also ensure that – in the event that they do get sick – have direct access to a doctor.
They've also been invited to join the Orientation Day for all international students coming to study in Utrecht in the second semester. The UU knows where the students are from, as they were required to sign up for this Orientation Day. All Chinese students are welcome that day. The university is in contact with all of them, and might decide to retract the invitation if their travel history shows they visited the Wuhan area recently.
Not to China
Utrecht University is advising its students and employees not to travel to China. The reason for this is that the situation in China is unpredictable, and partner universities are saying they'll have to delay the educational programmes. The advice applies to six UU students who'd had plans to study in China. They will be offered custom work to ensure they won't experience study delays. The university is also looking into whether these students, who have possibly spent a lot of money on their plans to go abroad already, are eligible to receive financial compensation.
Travelling from China is all right
UU employees and students who are already in China, as well as Chinese students, researchers, and potential employees who want to come to the Netherlands, are allowed to do so. This is also in line with the RIVM advice. The university is currently taking stock of how many students and employees this applies to. Once found, the university will advise these people to watch out for symptoms of the virus, and to immediately visit a doctor if they experience symptoms.
Lastly, there are 137 Chinese students in Utrecht who are doing a full Bachelor's or Master's programme. Of these, two are from the Wuhan area. One of them is currently stuck in Wuhan. The university is currently talking to this Humanities student to see whether there are options for them to 'study remotely'.
The university has around 300 Chinese employees.