University to prioritise using second-hand furniture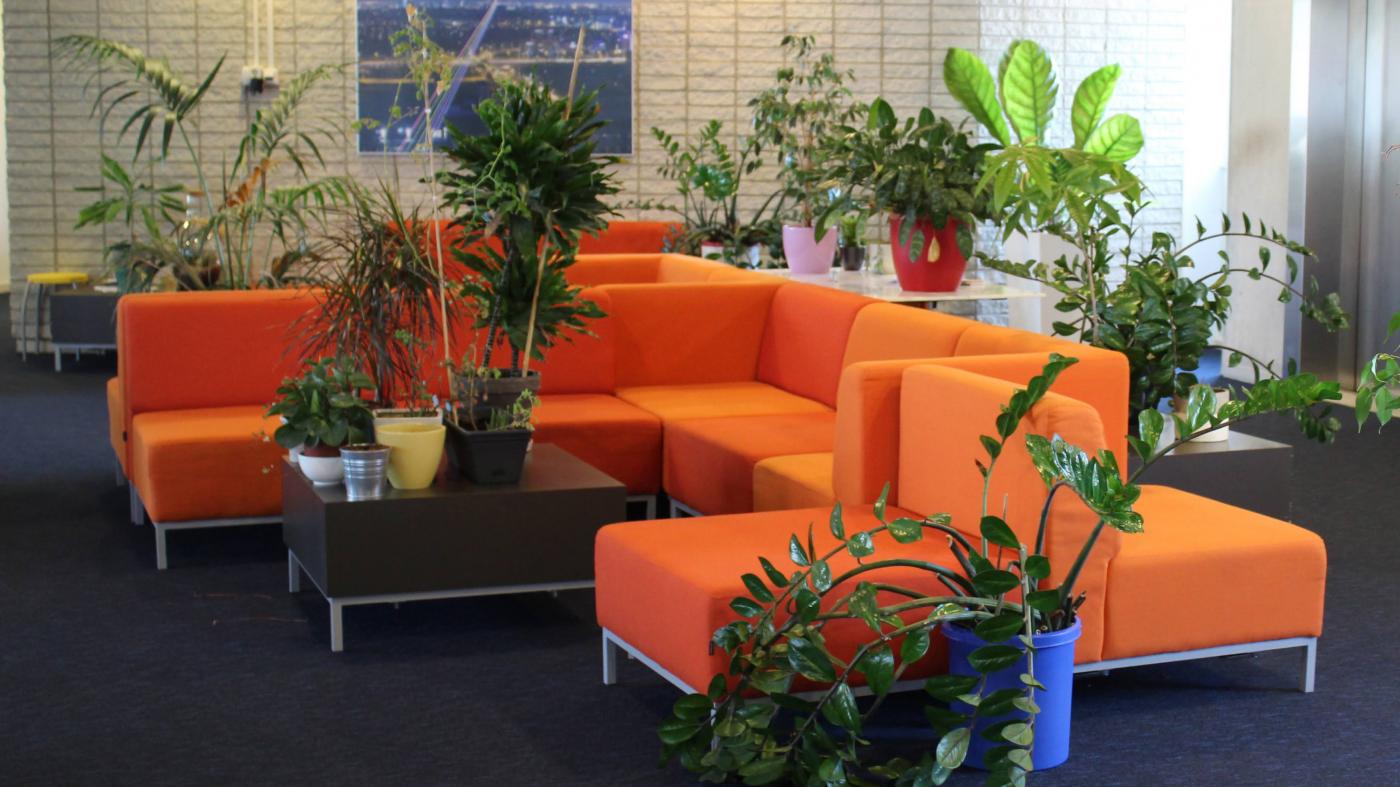 Chairs and couches from the "old" Administration Building are awaiting a new use in the university's storage centre. Photo: DUB
Relocations are commonplace at the university. Last year, for example, the Administration Building was refurbished to adapt to the university's new way of working, in which employees don't have a designated spot anymore. "We were able to reuse some of the furniture we had, but the relocation project, with the new tender rules, came way too soon", justifies Contract and Supply Manager Evelyn Maurer. "Many of the building's remaining items were either were reused or moved to UU's storage centre. That way, we can still use them later, if necessary".
The new tender rules commenced on February 1, which was possible because the contract UU had with its partner for the purchase of furniture expired. According to these new rules, whenever a piece of furniture is needed within the university, one first needs to check UU's own storage centre. "The items stored there meet all current requirements for a proper work or study place", Maurer guarantees. This new policy is not only more sustainable, but it can also save UU some money in the long run. "If you can use your own items, then you don't have to spend money", she concludes. In addition to office furniture, the rule also applies to individual pieces of furniture for small-scale education.
Better than Marktplaats
From now on, faculties and institutes are first obliged to check UU's storage centre. But what if they can't find what they need or their needs are too specific? In that case, they're allowed to look further, but they must look into second-hand options before going for something new. UU has a contract with three companies specialised in selling second-hand office furniture. Maurer: "We submit the request to the three companies we have a contract with and then check who has the best offer. If that doesn't result in a purchase, then we will look for a company selling new furniture. But even then, the item still has to meet certain requirements. It must be dismountable and designed in a way that reduces its environmental impact".
Strict safety and occupational health requirements
The safety and occupational health requirements for office furniture have become much stricter in recent years. Chairs must support the back and desks must be easily adjustable in height. In addition, the new way of working, in which employees don't have a fixed workplace, is going to be introduced in more and more buildings, which requires additional seating areas for meetings and modern conference rooms. One cannot help but wonder whether that doesn't clash with the principle of buying everything second-hand, but Maurer does not think so. "Quality remains our top priority and the second-hand furniture must comply with legal guidelines. In practice, the supply is highly varied, as became clear during the tender process. It's not like we're scouring Marktplaats (Dutch version of eBay, Ed.) for cheap stuff".
The university has major projects in the pipeline, such as the redevelopment of the Achter St. Pieter and the Hans Freudenthal buildings, where these new rules will be applied.
Advertisement