UU remains vigilant despite relaxations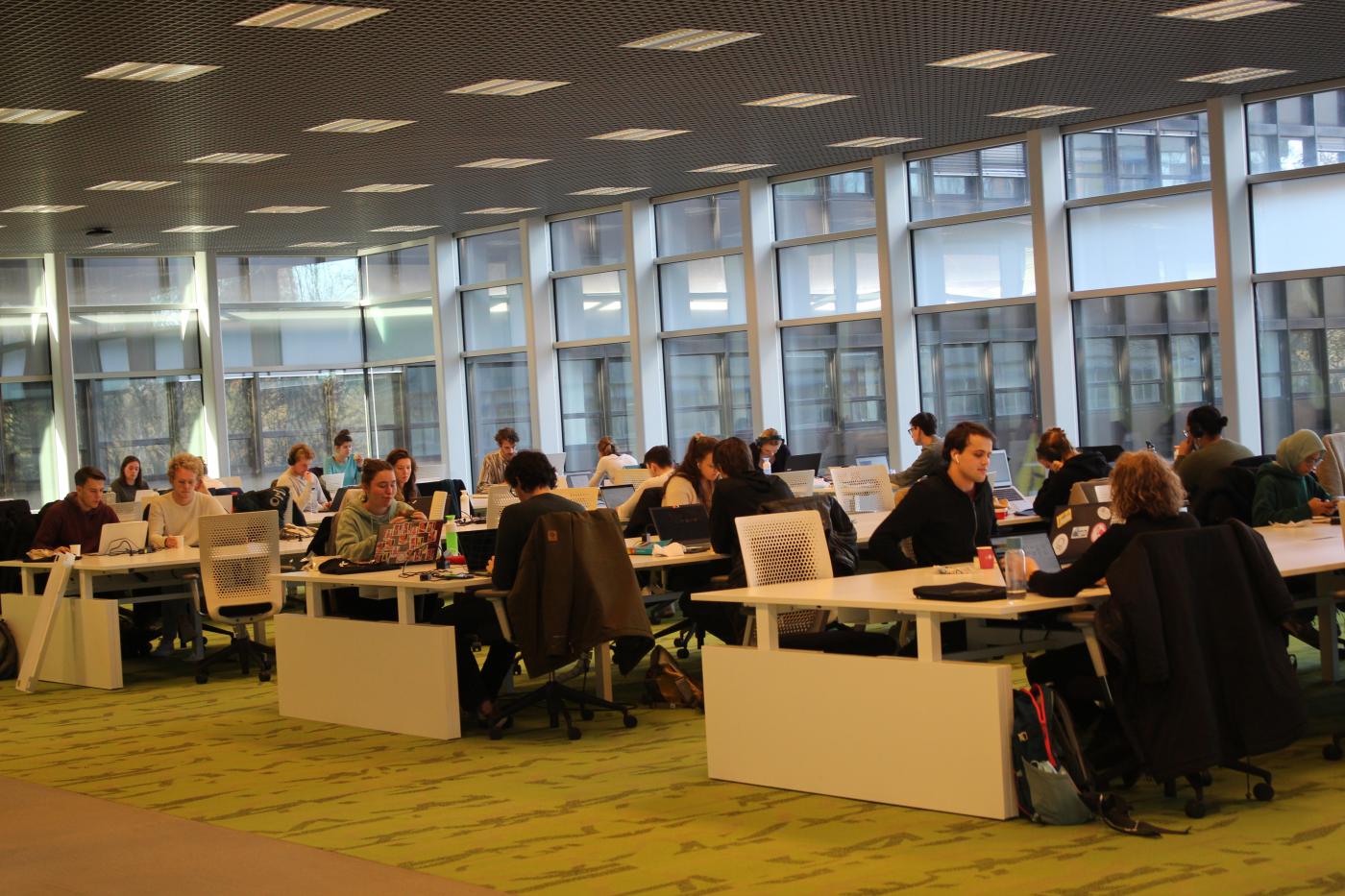 Students hard at work at the Koningsberger building. Photo: DUB
No more QR code at the entrance of events nor are students advised to take self-tests before going to campus for an exam. However, Utrecht University would like its students and staff to remain vigilant, as Covid-19 is still around and some people can still become severely sick from the virus.
That's why the university sent an e-mail to all students and staff asking them to be mindful. Spokesperson Maarten Post explains: "We're getting more freedoms, but there are still vulnerable students and employees at UU who remain really worried. We should absolutely keep them in mind". Students who are nervous about the relaxations can always get in touch with their study advisor.
Going to campus or staying home?
Students and staff members with symptoms should not come to university, says Post. Although the self-tests are no longer required, Post recommends taking one anyway when in doubt.
UU employees are no longer advised to work from home. The Dutch government asked employers to make arrangements with their employees to stimulate hybrid working.
Utrecht University aims to have its staff follow a 60-40 scheme, with three days at home and two at the office. Post: "We've found out that part of the work can be done from home just fine, not to mention most employees enjoy that. We're seeking a new balance that works both for the team and for the individual. It is important to make agreements in this regard".
Advertisement